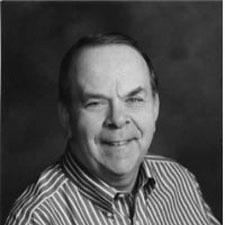 Jim Highsmith
Executive Consultant
Jim is an executive consultant with Thoughtworks, Inc., having spent 30-plus years' as an IT manager, product manager, project manager, consultant, and software developer. In 2005 he was honored to receive international Stevens Award for outstanding contributions to systems development.
His first job out of engineering school was on the Apollo manned space program. So he can say that my first project was a success ( my part was minor of course). Jim ran his first agile (not called agile back then) project in the early 1990′s, published his initial "agile" article in 1992, published "Adaptive Software Development" in 1999, co-authored the Agile Manifesto, co-founded the Agile Alliance, and the Agile Project Leadership Network. He published "Agile Project Management" in 2004 & 2009 (2nd edition), and "Adaptive Leadership" in 2013.

His work has included consulting with IT and software companies in the U.S., Europe, China, Canada, South Africa, Australia, Japan, India, and New Zealand, helping them adapt to the accelerated pace of change in increasingly complex, uncertain environments. He has held technical and management positions with software, computer hardware, banking, and energy companies. Jim's degrees are in Electrical Engineering and Management. He speaks at conferences worldwide, and has published dozens of articles in major industry publications. Jim is a semi-regular blogger and infrequent tweeter.
Major Publications
Adaptive Leadership: Accelerating Enterprise Agility (Addison-Wesley 2013).

Agile Project Management: Creating Innovative Products (Addison-Wesley 2004, 2009)
Agile Software Development Ecosystems(Addison-Wesley, 2002)
Adaptive Software Development: A Collaborative Approach to Managing Complex Systems(Dorset House, 2000) which won the prestigious Jolt Award
Co-editor, with Alistair Cockburn, of the Agile Software Development Series of books from Addison Wesley
Industry Contributions & Affiliations
Awards & Recognition