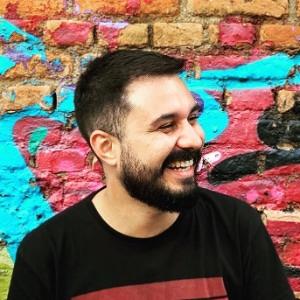 Geociano Souto
Graduate Program Lead
I have been working in the people space for 9 years. I started my career at Thoughtworks on the Recruitment team and soon after, I received the invitation to be the Graduate Experience Lead (GEL) from Brazil, where I dedicated my passion to Thoughtworks University (TWU).
Currently, I am the "Desenvolve" Program Leader. My job is to support and develop the journey of consultants who want to build their future in technology.
I am passionate about diversity, culture and career growth. My purpose is to think disruptively and help individuals reflect and achieve their goals.