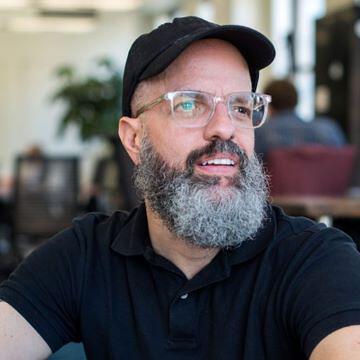 Christopher Taylor Edwards
Lead Experience Designer
I am passionate about bringing great customer experiences to life, delivering what matters to the user and value to the business. I do this by helping great teams design better and working across functions. With over 20 years experience, I work with toolkits from service design, ethnography, org design, and behavioral change. At Thoughtworks, I am a lead consultant in product design and design strategy.
Since 1999, I have led nonprofits and corporate clients on strategy and storytelling through web, print, and social campaigns. Before Thoughtworks, I was a digital strategist for a national immigration organization and graduate student where my thesis was on communication in collaboration.
As a late deafened adult, I'm an advocate for inclusive design and have spoken at international conferences on how we need to shift our focus for accessibility to a user problem to be solved, not just a standard to be met.