Our client offers streamlined, low-risk digital transformation solutions for the manufacturing industry. The company brings together deep IIoT experience, proven digital transformation tools, and financial and insurance expertise — providing everything manufacturers need to transform their products into innovative as-a-service offerings and create new OpEx revenue streams.
They combine significant experience in the area of condition monitoring strategies for rotating equipment, with the overall goal of monitoring the health of machine components to minimize unexpected failures by making repairs or replacements before failures occur. Based on this experience, it was obvious that an investment in a dedicated sector of their industry would be worthwhile.
The way products in this sector work lends itself well to the solutions our client had already created for use in other industry sectors and markets. But, creating a packaged solution and moving into the market still required significant investment, so it wasn't a decision that could be taken lightly.
With a new market to evaluate and a new solution to potentially create, the team reached out to Thoughtworks to help ensure they made the right decisions.
Evaluating the market opportunity
Thoughtworks was tasked with identifying and validating a desirable, viable, and feasible opportunity in a new market. To achieve that, we planned a 3-month product discovery exercise.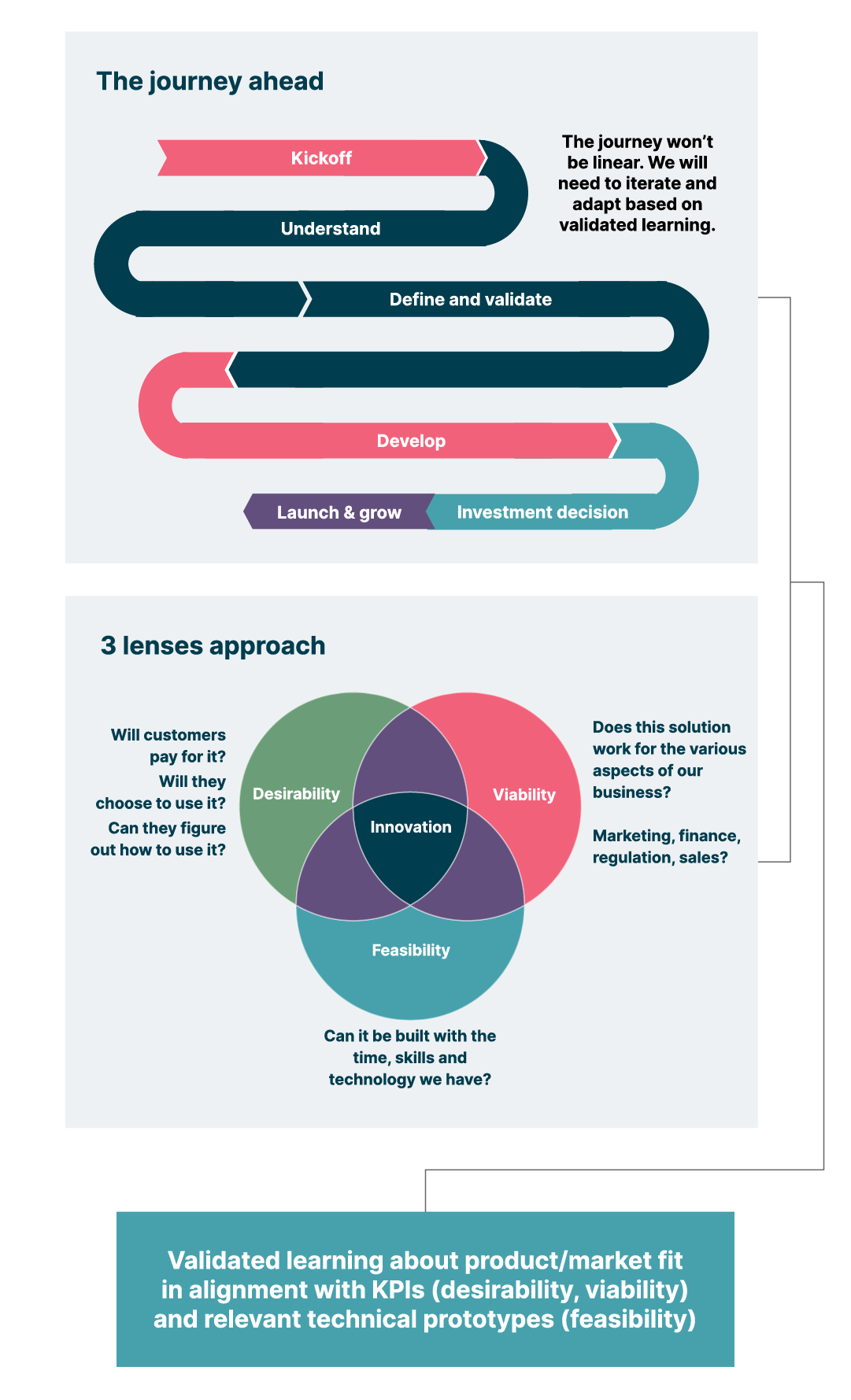 The first stage of this journey was to build a robust understanding of the market, the dynamics that shape it, and the key challenges facing manufacturers today. We learned that this business ecosystem is complex. It is difficult to break it down into distinct categories because the services provided and customer needs vary widely among the companies that utilize the specific products at hand.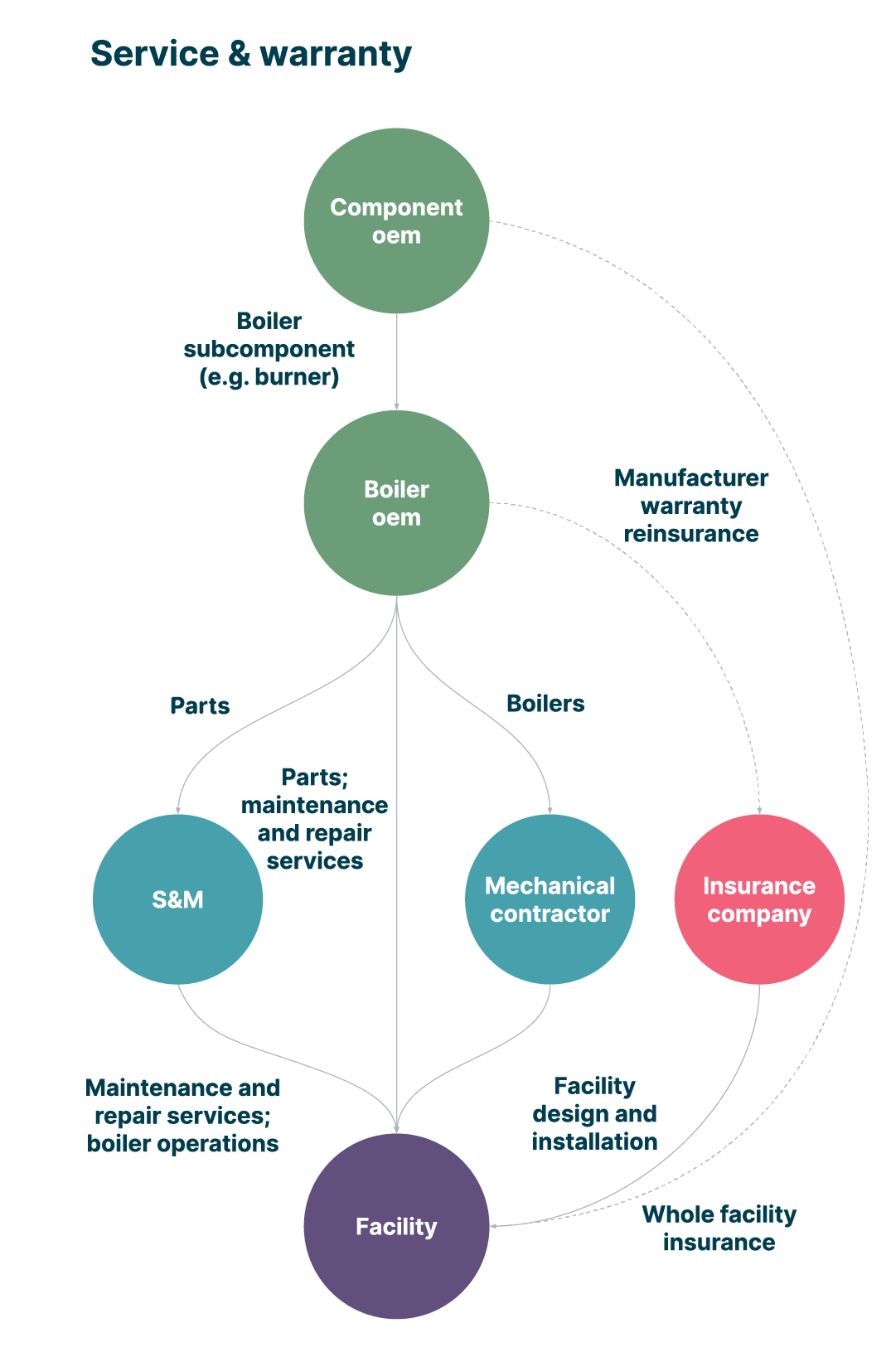 Standout points from our research and analysis included:
An aging workforce: Every single person we spoke to, from every layer of the industry, commented on the difficulty of finding young talent to do operations, repair, and maintenance work. This led to frequent issues that could have been avoided with better preventative maintenance.
Concerns around emissions: Emissions are being tightly regulated in various local and national legislation around the globe. Innovative players are developing alternative, more environmentally friendly solutions, and transitioning product development altogether.
A conservative industry: Direct, long-lasting, trusted personal relationships count for a lot. Brand recognition is critical. Unknown brands are met with skepticism, making entry difficult for new organizations.
A lack of standardization: The business ecosystem is complex and difficult to break down into distinct categories. That challenge is compounded by a lack of solution standardization. Most of the software and firmware used to operate and monitor the products is not standardized, and different types of the product require different combustion components.
Slow adoption of technology: The industry is slow to adopt new technologies and digital innovation. Facilities have limited appetite to invest in modern systems, largely due to skepticism around the ROI they can deliver.
With a clear view of what was going on in the industry, we turned our attention towards the aspired market customers, and worked to uncover their top challenges and pain points — areas that our client could potentially support through the creation of a new service.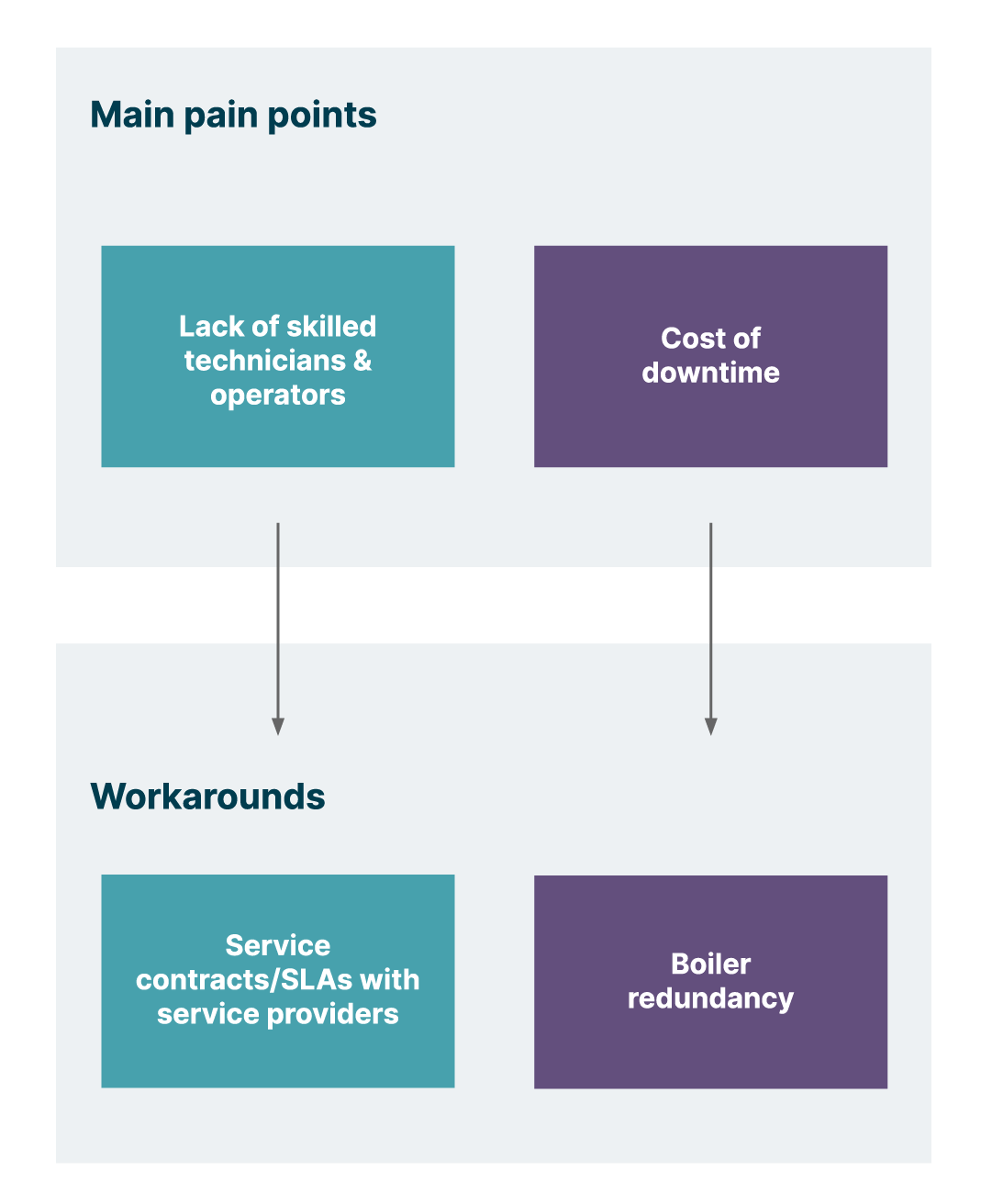 Designing the perfect component bundle
After developing our understanding of what the industry needs from IIoT solutions, what customers ultimately want to achieve with them, and the barriers our client would need to overcome to succeed in the market, we started the next step of our journey — solution design.
If our client was to deliver a new solution for the new market, for it to succeed and gain ground, it would need to:
Address and overcome concerns around cost and ROI — demonstrating clear and significant value
Offer value above and beyond existing solutions provided by trusted and established players in the market
Solve our identified challenges more easily than the individual workarounds most facility managers had devised
With those points in mind, we developed a product idea that we called "The perfect component bundle". 
At its core, the bundle was an extended single-component warranty for core system components. Our client's existing monitoring technology would allow a service provider to issue an insurance-backed warranty around the most critical component. This way, customers would get a financial product, rather than a tech-focused one — which we had identified would be met with skepticism.
Choosing the right path forward
After designing a potential product for the market, it was time to validate it. Through a set of market validation exercises, we quickly learned that focusing on one product component wouldn't work, as customers only appeared to expect solutions for a holistic environment. 
Surprisingly, customers weren't very interested in extended warranties, and the solution generated a perception that it would increase the overall cost of the product, without delivering additional value, or significantly reducing the incidence of warranty claims.
These findings — paired with the significant barriers to market entry identified in our research — quickly led us to conclude there wasn't a viable path for our client to enter the new market.
The market was very difficult for new organizations to enter. More worryingly, concerns about emissions had made the future of the industry uncertain. Taking all of this into consideration, our client decided to follow Thoughtworks' advice and not invest into an extension further.
The decision to refrain from investing was considered a huge success. By analyzing the opportunity in detail and determining that it would take a very long time to return value for the company, the Thoughtworks team helped the client to avoid sunk costs and allocate its budget to different projects with a higher chance of success.
Disclaimer: The statements and opinions expressed in this article are those of the author(s) and do not necessarily reflect the positions of Thoughtworks.