Thoughtworks is strongly committed to social and economic justice. We believe technology, and technologists, can make a huge difference, as tech takes an ever-greater role in society.
This report shares the framework we created to amplify our social impact, illustrated with examples from our offices around the world. We wanted to show how everyone can be an advocate for social justice, and how technologists can have an outsized influence, right now.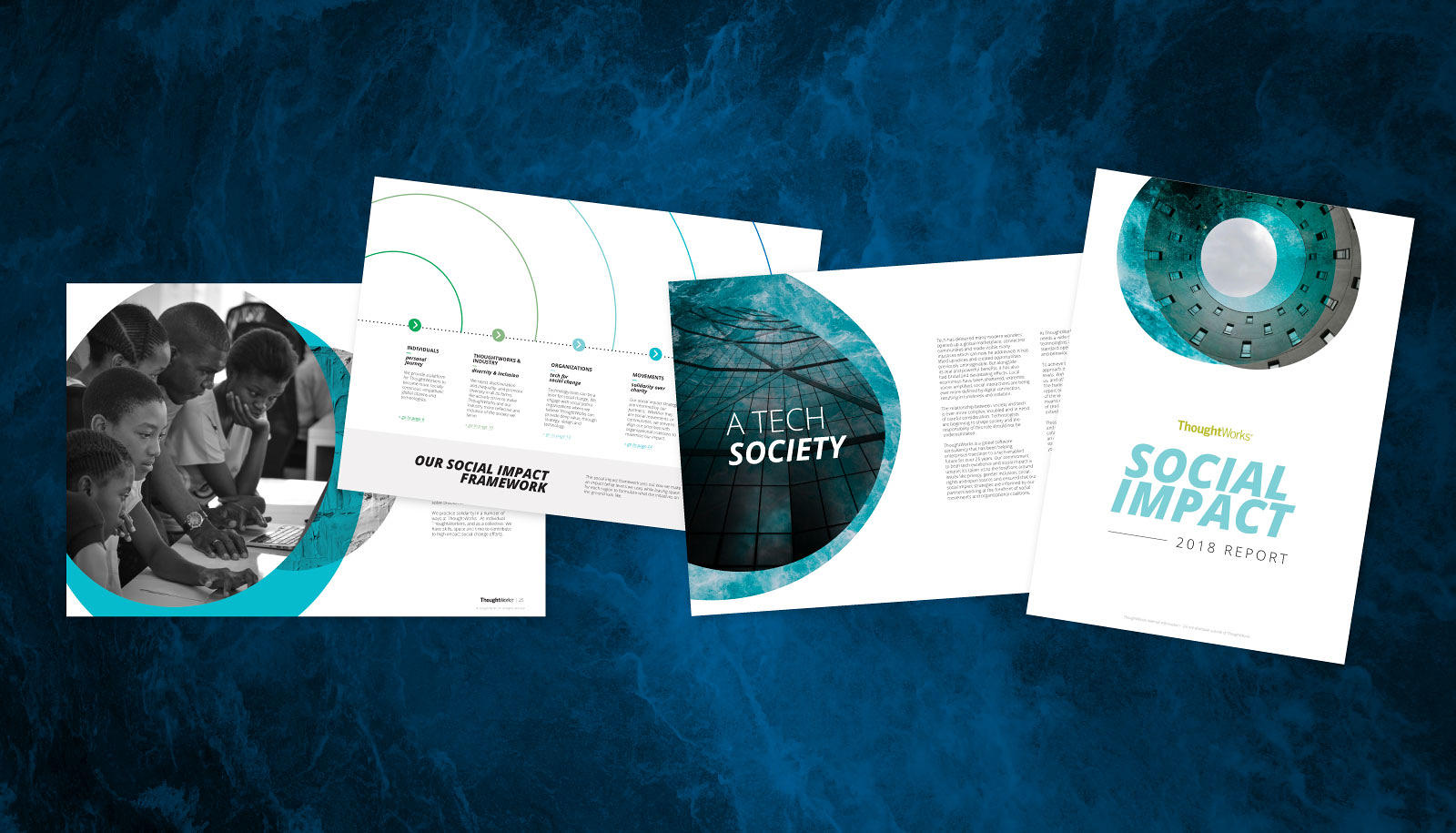 Over more than 25 years we have worked with hundreds of partners in the social space, and completed hundreds more projects together. Last year we sat down to define how to use that experience to amplify our collective impact. We shaped a systemic approach, our Social Impact Framework, which uses five levers to affect change.
The report dives into detail about each lever, and brings them to life with the work we're doing around the world. Our aim in sharing all of this is to spark conversations, inspire action and raise awareness amongst technologists of importance of their role in social change.
The relationship between society and tech is ever-more complex, troubled and in need of careful consideration. Technologists are beginning to shape society and the responsibility of this role should not be underestimated.
Every single technologist can make a difference by deeply embodying the values of privacy, empathy, equity and inclusion in the technology we create.