The Thoughtworks brand
At Thoughtworks, we've been bringing significant impact to the world for decades. We've driven innovation by being an early adopter of agile and made contributions to society through our social impact initiatives. It's why people join us, why clients come to us, and why they listen to what we have to say.
We're always evolving. We're a global technology consultancy that integrates strategy, design and engineering to drive digital innovation. We've seen unprecedented changes in the world and in people's expectations; our brand empowers our clients and Thoughtworkers in delivering extraordinary impact together.  
Our experts and our in-house design team care passionately about Thoughtworks' brand, our market position, tagline and design system. Together, they are custodians of a brand which is current, memorable, relevant, consistent and inclusive. It reflects the passion and excellence we bring to the technology industry, to our clients and to all Thoughtworkers.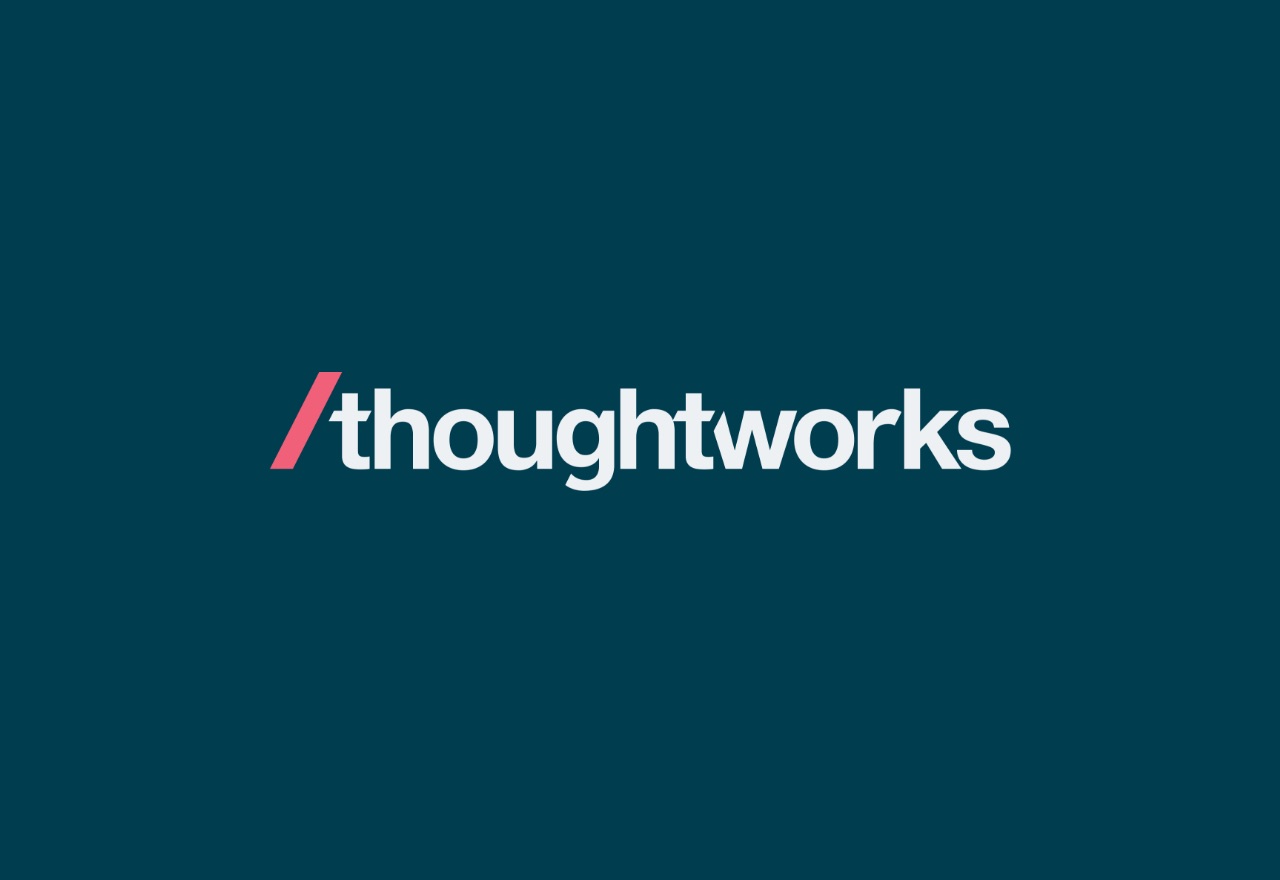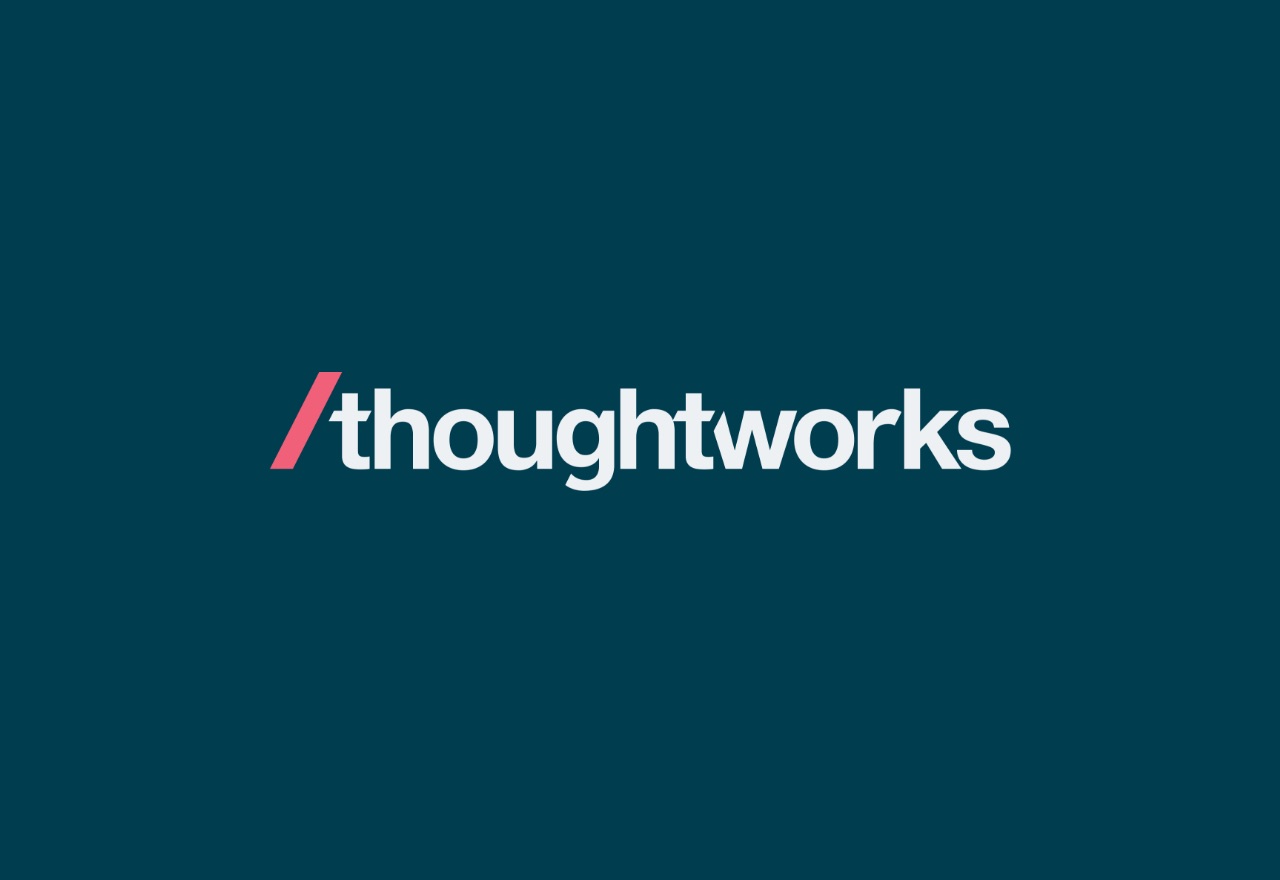 Logo: modern meets timeless
Handcrafted and unique to us, the Thoughtworks wordmark embodies our legacy while keeping it simple. It's contemporary, casual and friendly. We call the icon in front of the wordmark the Oblique — a reference to our constant pursuit of technological excellence. And the same angle runs through our customized wordmark, reflecting our mission to constantly challenge ourselves to move forwards. It also allows us to champion our contradictions — we're radical/rational, serious/fun and much more.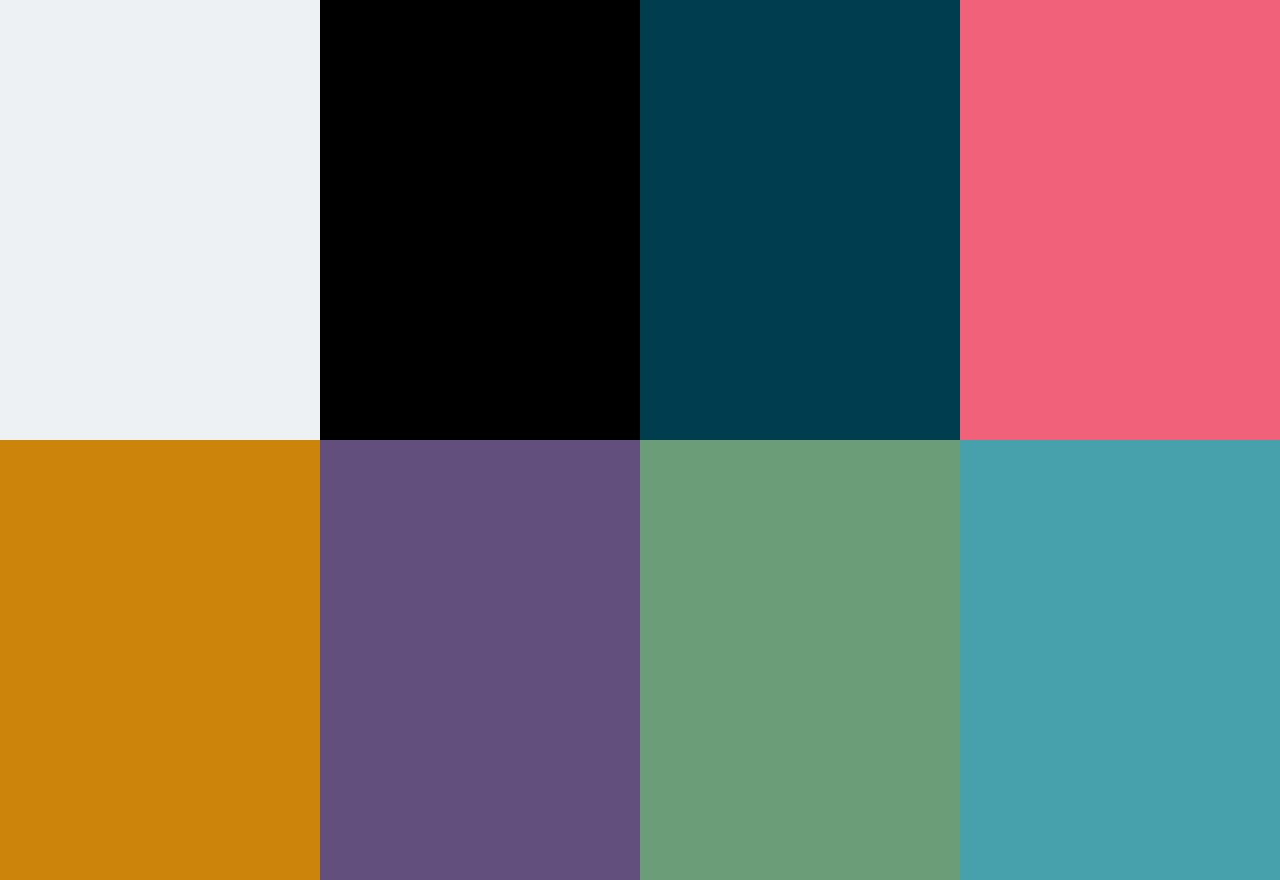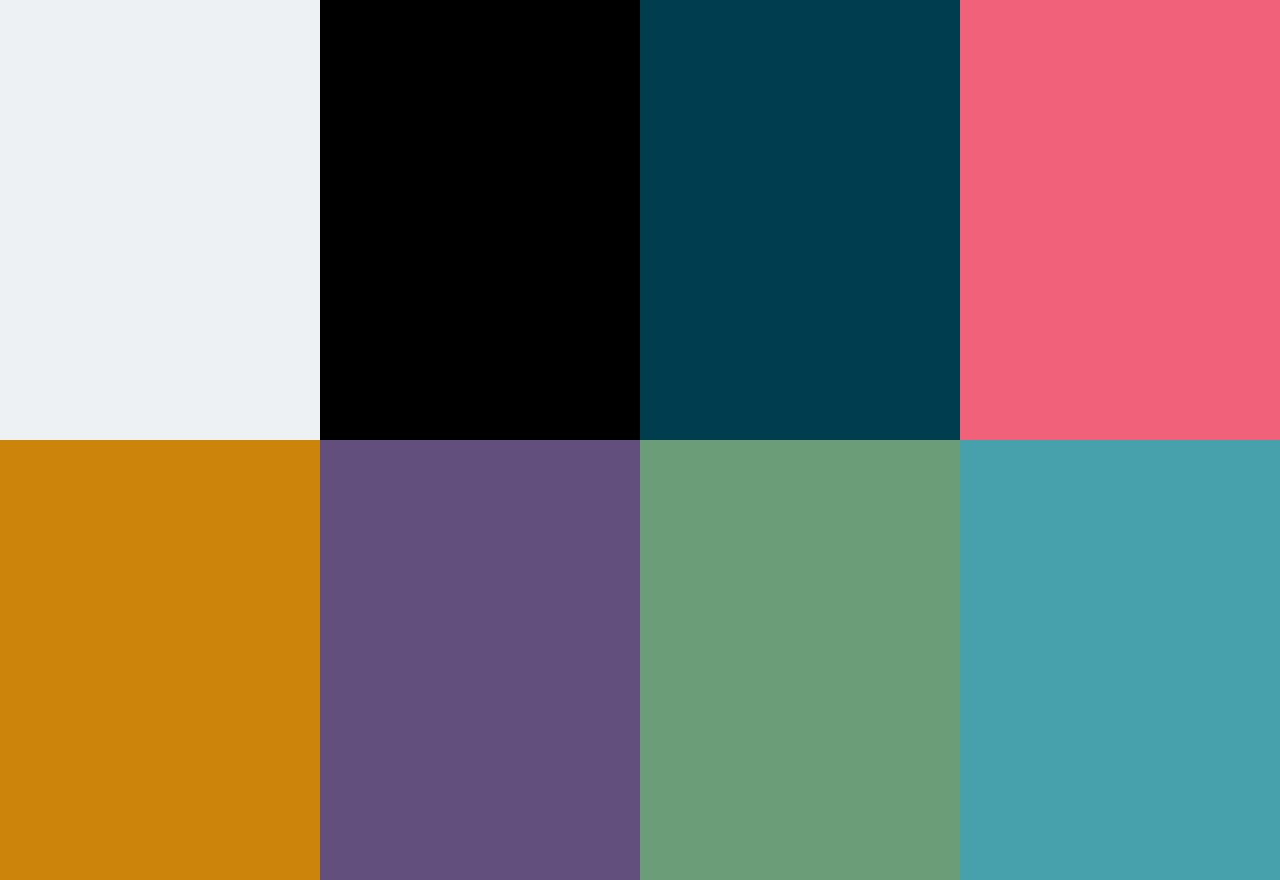 Colors: modern, bright and accessible
Our culture and company thrives on inclusion. To ensure we're welcoming to all, our new, accessible color palette features eight bold colors that blend maturity and brightness for great contrast.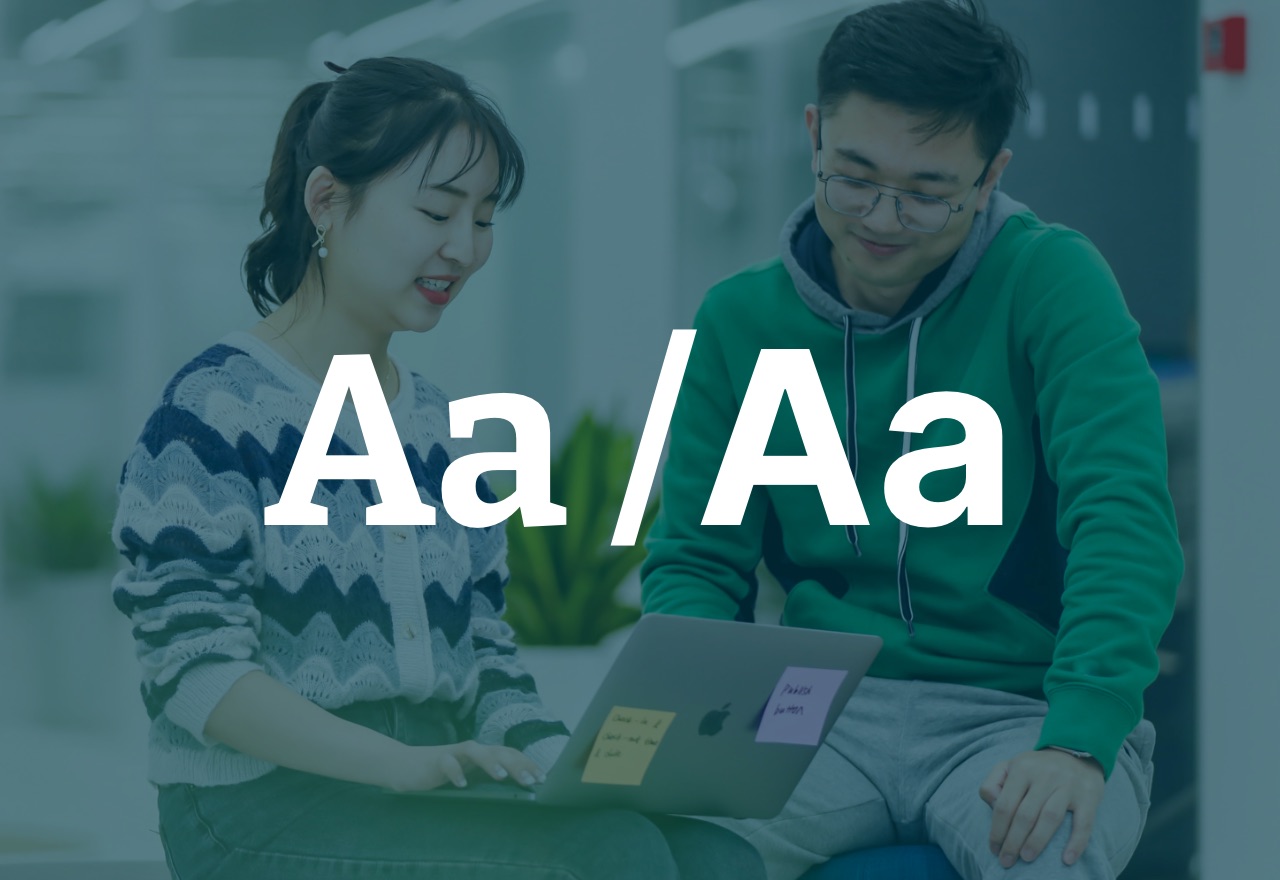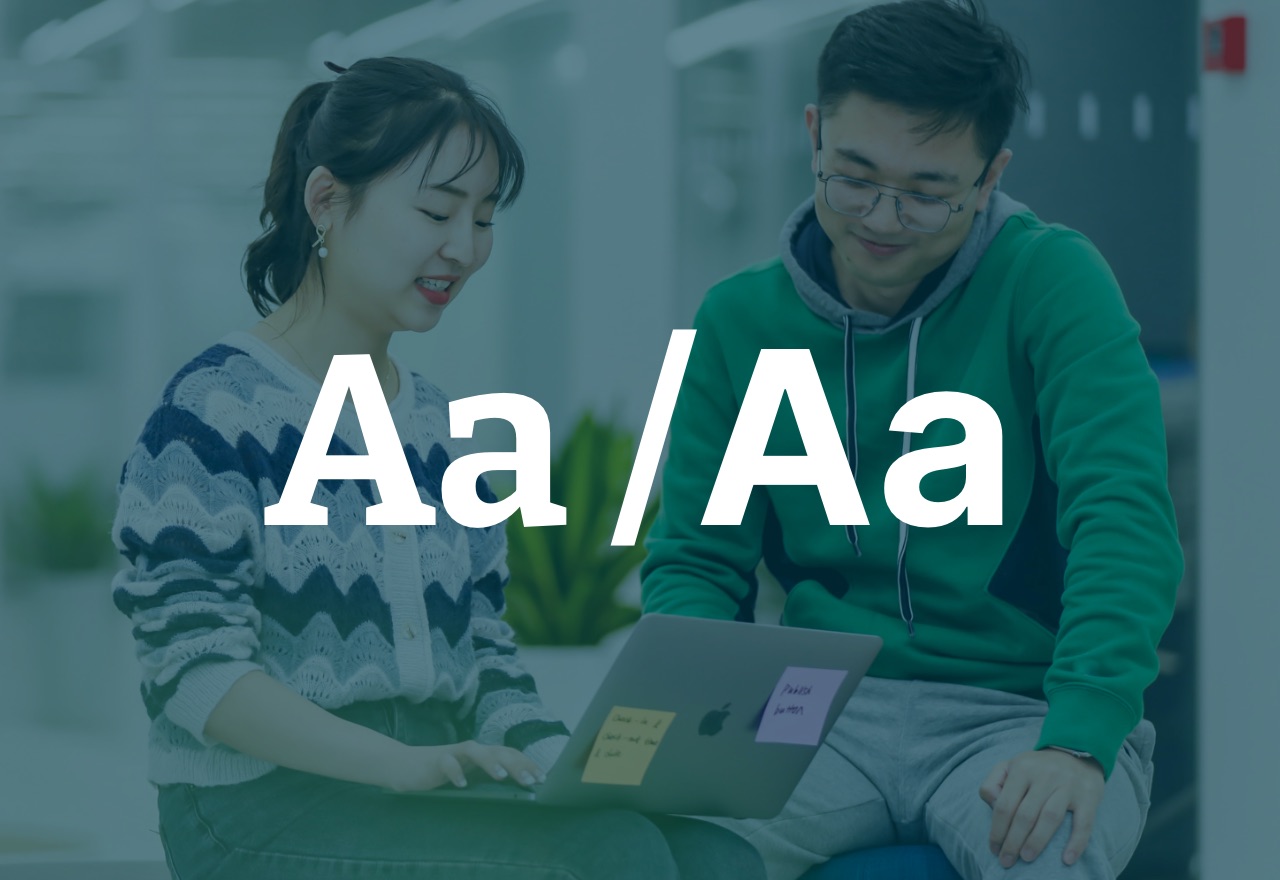 Typography: a universal language
Variable fonts help increase visibility and clarity on screens. So we've switched to the Inter typeface for our body copy and added a contrasting serif font, Bitter Bold, for our headlines. These new open source fonts will create global consistency and synergy across our communications.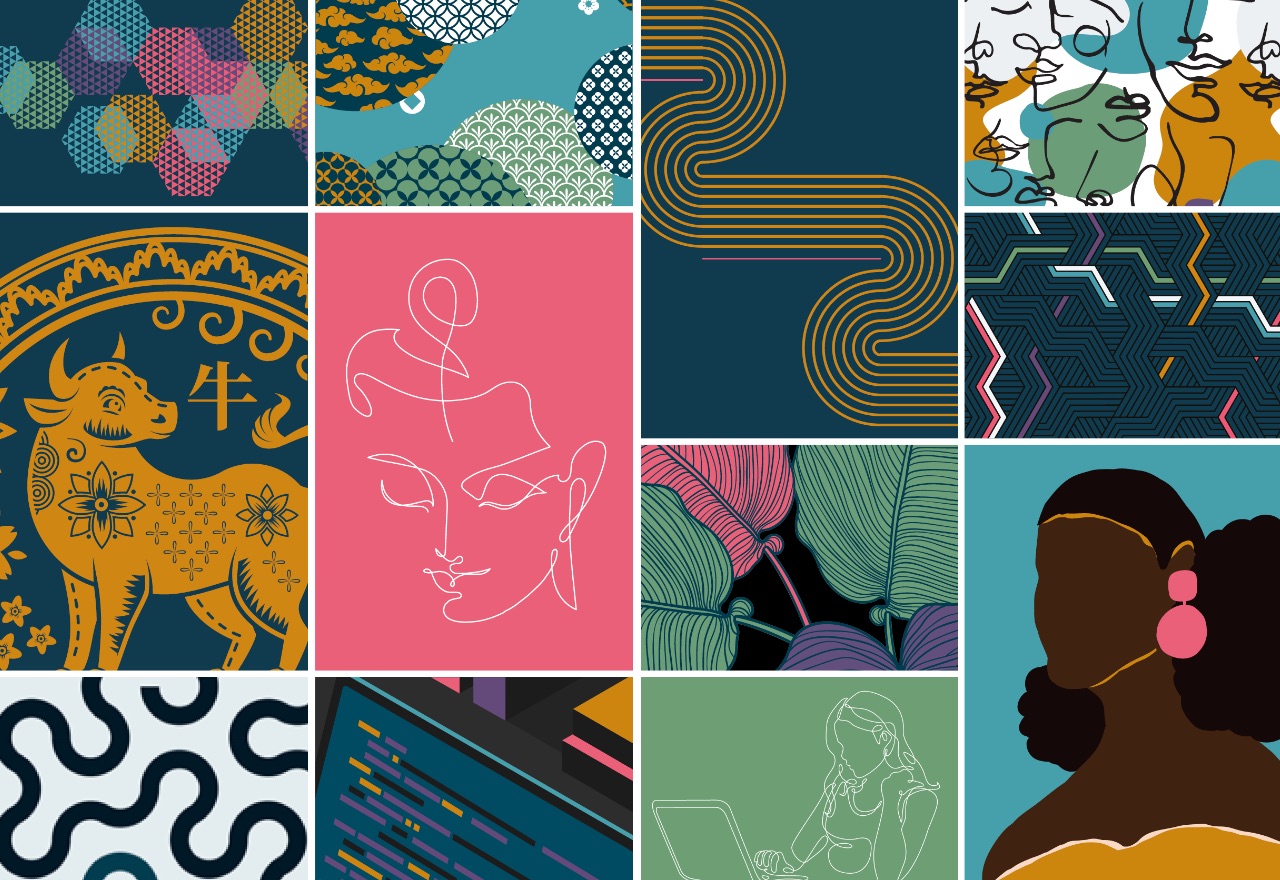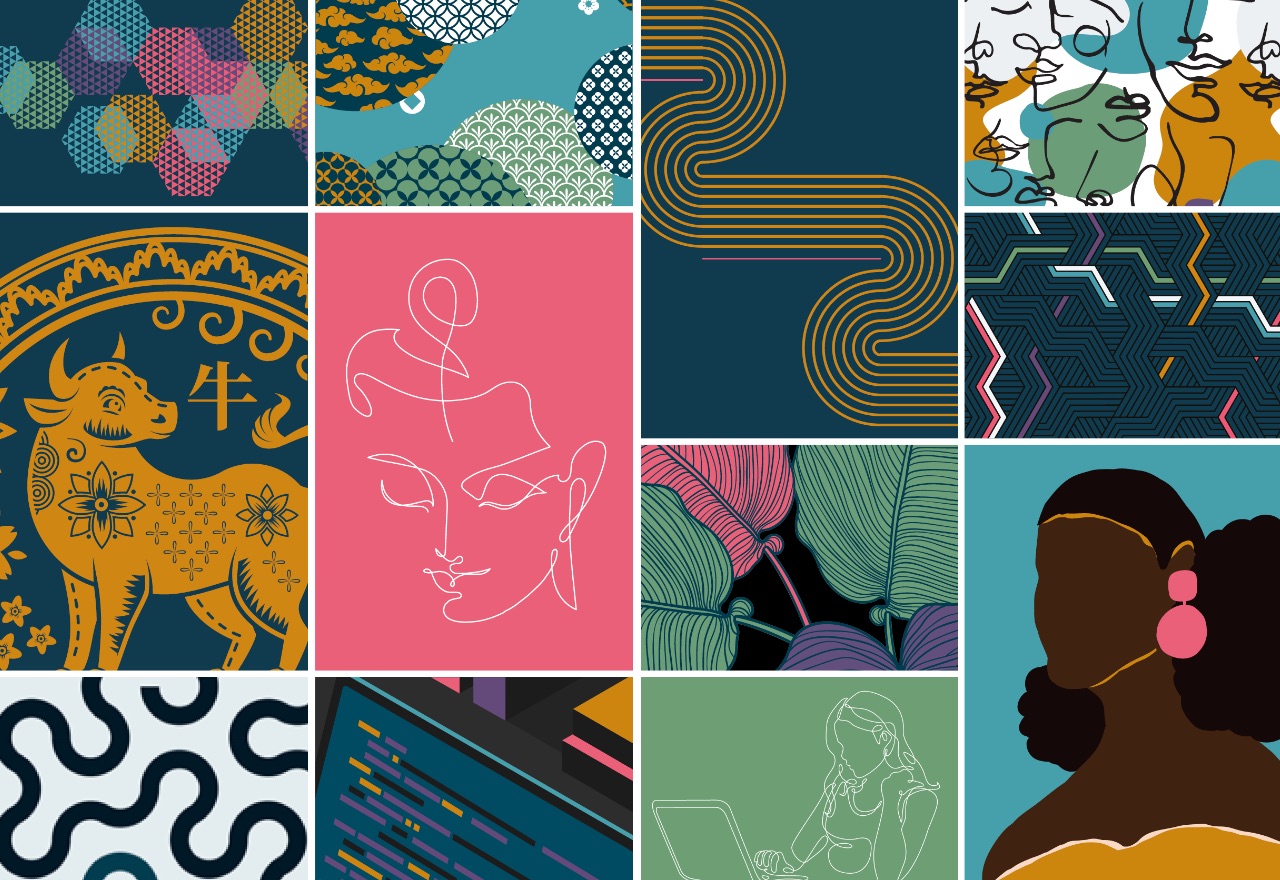 Illustration: works of art
Graphic, vector-based and playful, our new illustration style focuses on digital art over generic stock imagery. It allows us to uniquely showcase our great work while using our new color palette.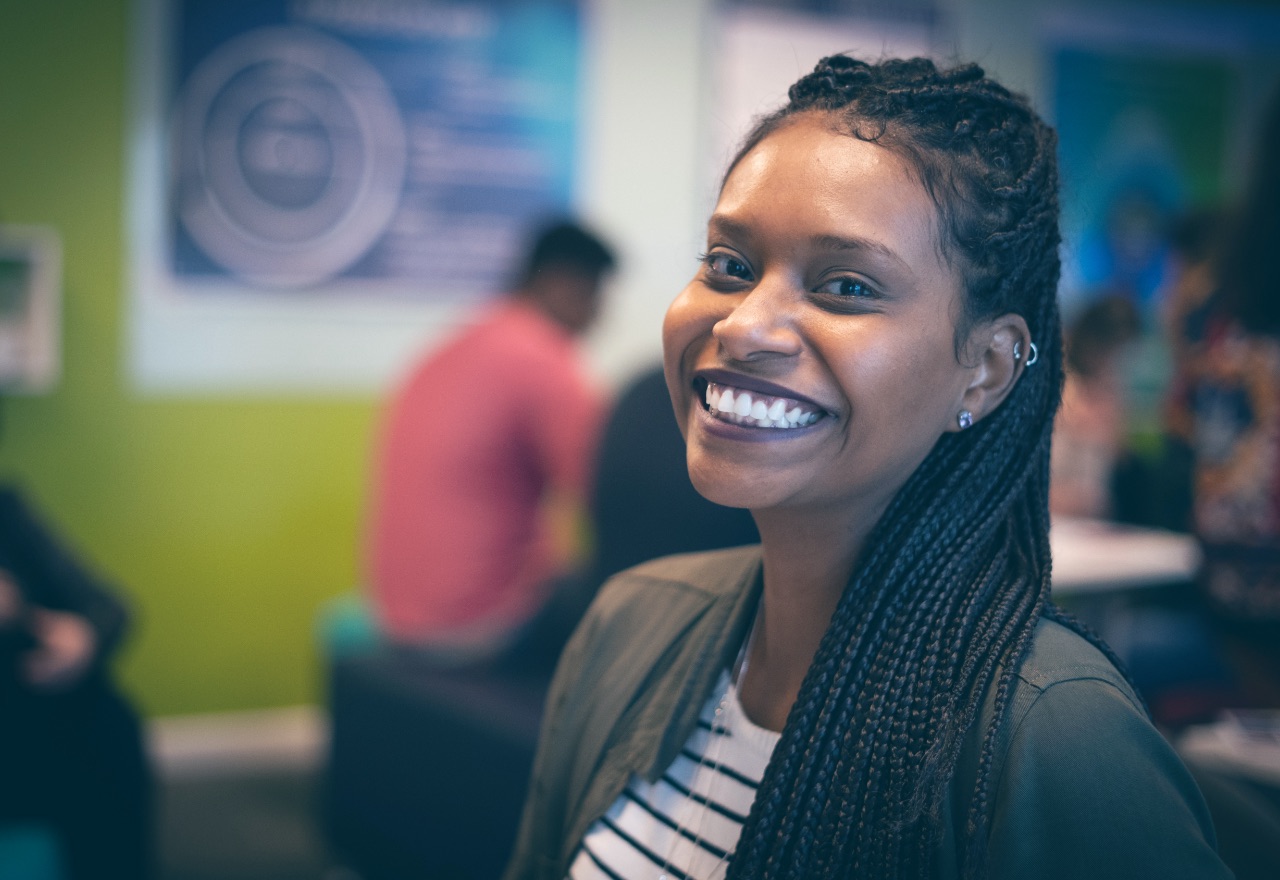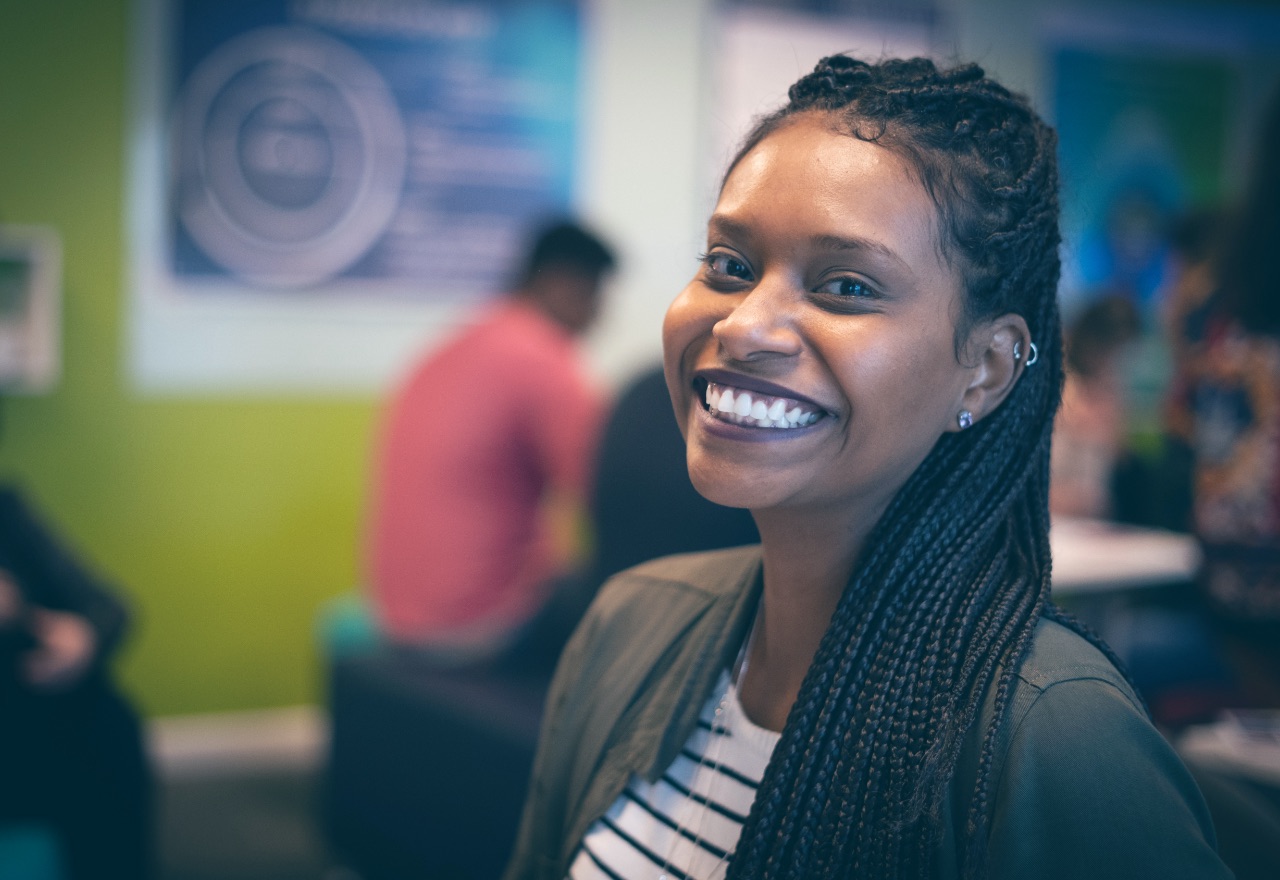 Photography: distinctly Thoughtworks
Featuring real Thoughtworkers being themselves, we implement an easy-to-use color treatment to create a signature look. This photography style brings personality to what we do and showcases our diverse community.
We believe in the power of diversity. That's why, thirty Thoughtworkers across the world, from all functions and regions make up our brand steering committee. We didn't need an external brand agency. Instead we worked together with processes rooted in agile, utilizing design sprints, testing and reflecting on learnings along the way to evolve our brand.
In January 2021, Brand Finance rated the Thoughtworks brand an AA-rated global brand. We're proud to share the ethos of our brand with you.