Thoughtworks is proud to be a bronze sponsor of AWS re:Invent 2022. Join us at our booth 2418 to learn more about our AWS Premier Partnership and how we can help you win with data. Data-driven everything is something we specialize in. And it's just one way we deliver extraordinary impact.
We're passionate about building data-driven sustainable modern businesses, driving innovation, creating exceptional customer experiences and seizing new opportunities to deliver business value at scale for enterprises.
Schedule a meeting with our experts or visit us at booth #2418 to discuss the opportunities that data mesh, data modernization and enterprise modernization can bring to your organization while sustainably transforming your business and engineering teams.
Our offerings

Data Modernization
Unlocking legacy databases


Data Mesh
Establishing your data culture


Application Modernization

Product Management Transformation
Embedding product-thinking


Digital Product Innovation
Think big. Deliver value. Move fast.


Customer Engagement Platform
Convergence of Product + Platform


Green Cloud Optimization
Optimized digital footprint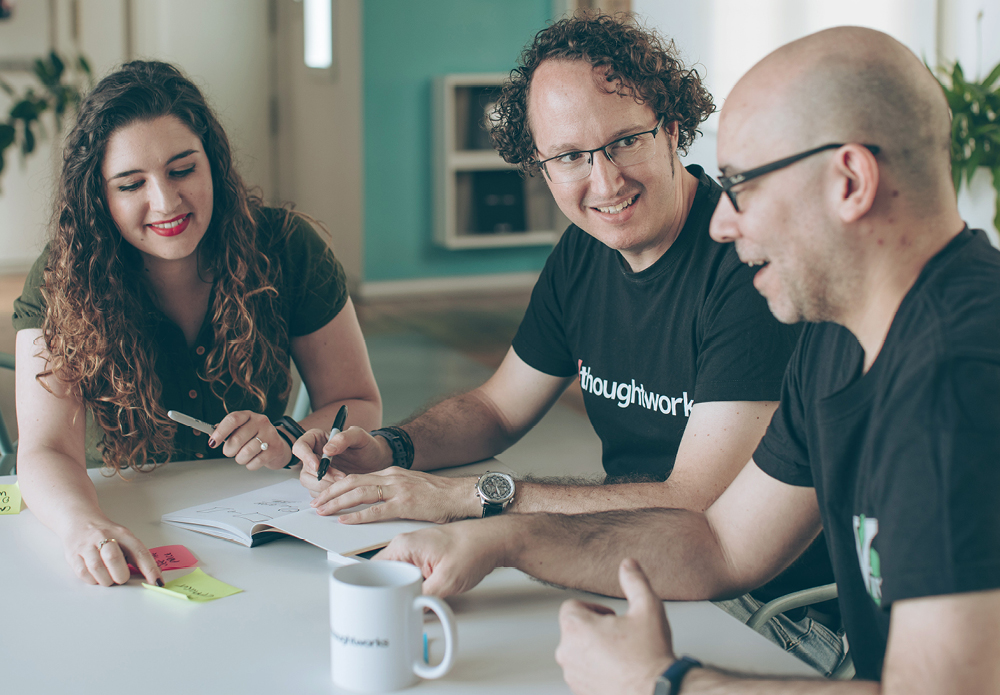 re:Invent exclusive: Free Data Mesh Clinics for Business & Data Leaders
Data Mesh Experts from Thoughtworks will be on-hand to conduct a limited number of personalized 1:1 Data Strategy sessions for Business and Data Leaders. 
If you're a Business or Data Leader looking to take back actionable insights for your organizatiions data strategy and assess your Data Mesh readiness with the experts who founded the concept of Data Mesh, then register your interest to secure one of these limited number of 1:1 Data Mesh clinics.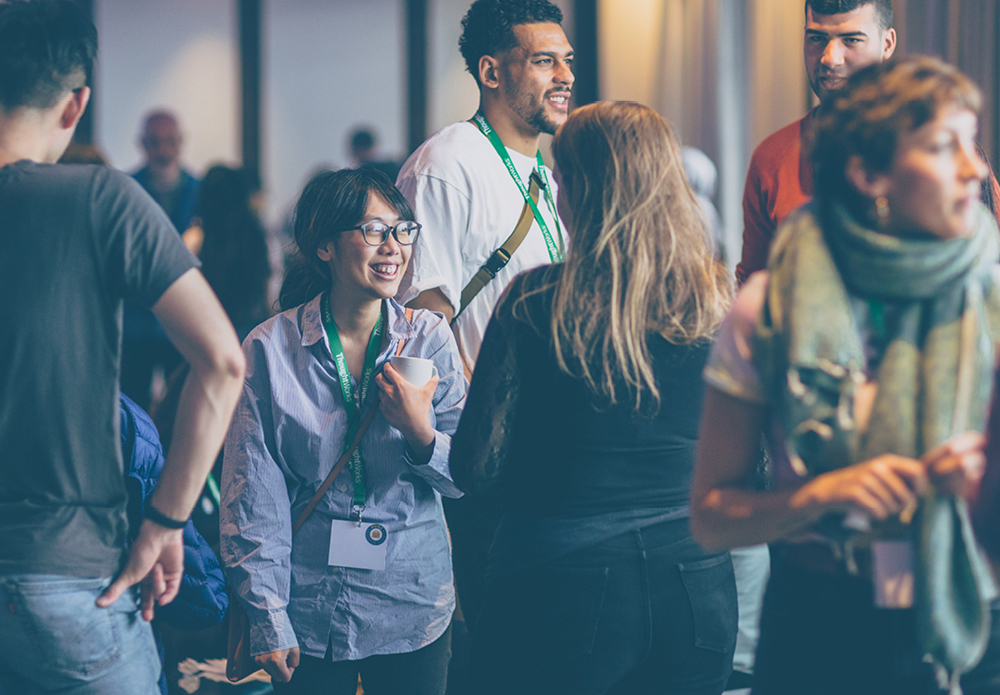 Data Mesh Customer Networking Event hosted by AWS and Thoughtworks
AWS and Thoughtworks are hosting an exclusive invite only cocktail event on 1st December that will bring together Analytics and IT leaders responsible for Data Mesh strategy  across the data and analytics space at The Loft at TAO Asian Bistro & Nightclub , The Venetian. 
This will be an opportunity for AWS customers that have embarked on their Data Mesh journey to share best practices, network with industry peers, and connect with Analytics thought-leaders at both AWS and Thoughtwork. 
Contact us by submitting your details in the "schedule a meeting" form below if you are interested.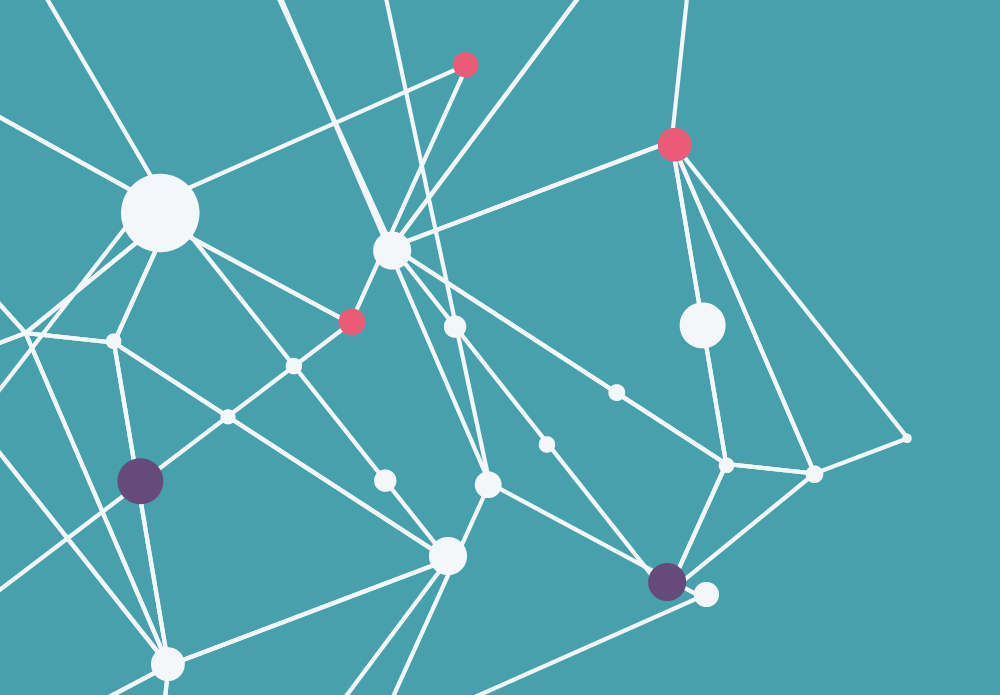 Data Mesh: Which data architecture is optimal for your organization?
Amazon Web Services (AWS) and Thoughtworks experts explore how different organizational structures can use AWS technology to build optimal data architectures for: A centralized organization or business unit; Federated business units within an organization; Fully autonomous business units within an organization; and a group of commercially distinct organizations. 
In this on-demand webinar, data experts from Thoughtworks and AWS - Sina Jahan, Principal Consultant at Thoughtworks and Naushad Siddiqui, Regional Partner Architect Leader, Analytics & Data Management at AWS, explore how to evolve your data architecture over time in response to shifting organizational structures. 
Our customer success stories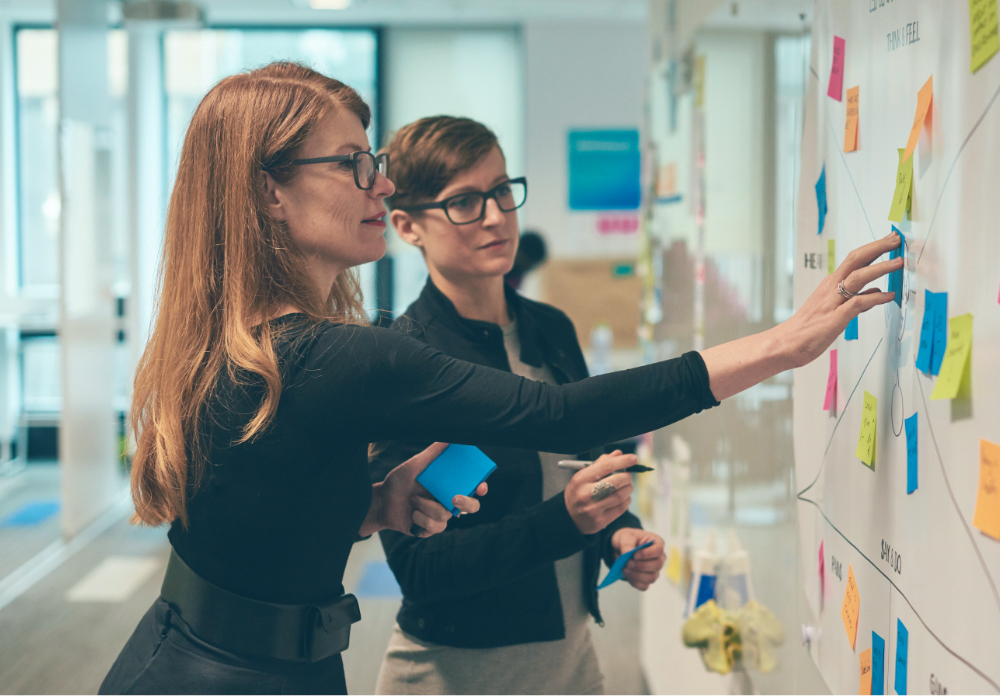 Together we make extraordinary impact
We're looking for change-makers. Opportunity creators. Status-quo shakers. Thoughtworkers.
Jobs in the technology industry can be ordinary. Clock in, clock out — lather, rinse, repeat. But, who wants to settle for the dull, tedious and uneventful? Definitely not us and definitely not you.
For more than 29 years, Thoughtworkers have always been encouraged to break the mold because they really never fit them in the first place. Even better, their valued feedback and opinions have led us to become Great Place to Work-Certified™. So if you want to make a change in your life, your career and the world by making extraordinary impact together, look no further.
Meet with us
Come see us at booth 2418, or fill out the form below to request a meeting with us.