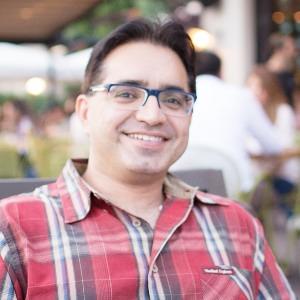 Gurpreet Luthra
Principal Consultant
I joined Thoughtworks Pune in 2011 as a developer. With over two decades of technology experience, I have played multiple roles including community manager, product manager, head of product practice, technology principal and more.

As a software craftsman and technical consultant, I help teams and organizations apply principles of Continuous Delivery and Extreme Programming (XP) to solve problems and delight customers, with a special focus on FOSS.

I have spent considerable time on Open Source software in the humanitarian and social impact space -- like OpenMRS, RapidFTR, MifosX and Bahmni.

I am currently part of the Social Impact team, working on Bahmni, global health and equitable technology initiatives. I am passionate about product development, tech writing, teaching and using technology for good.

I live in Pune, India and blog at Life-Lessons.