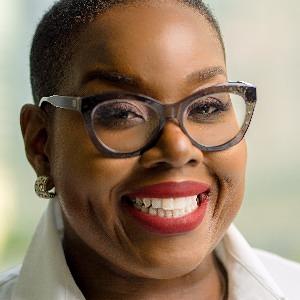 Denise Reese
Client Principal
I've had an interest in Technology as long as I can remember!  I got my first computer, ( a TI 99 4/A,) when I was 9 or 10 and I've been hooked ever since!  
18 years ago, I realized I could marry my love for Technology with my ability to connect with people and I embarked on an amazing career in Technology Sales.  This journey has been one full of twists and turns but I wouldn't trade any of it!  I've had the opportunity to work and live abroad and have sold solutions across a myriad of disciplines including Identity & Access Management, IT Security, and Regulatory Compliance.  It was during the journey of obtaining my MBA in Strategic Management that I moved into IT Services and Consulting. 
My decision to join Thoughtworks was rooted in my passion for doing cutting-edge Technology work but also finding meaningful ways to serve my community. At Thoughtworks, I'm able, and encouraged, to do both.  I serve on multiple Non-Profit Boards, am a sought-after speaker and alumni of Leadership Atlanta, one of The Nation's oldest and most coveted civic leadership programs of its kind.