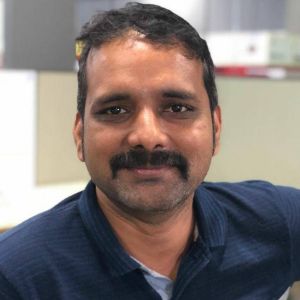 Raju Kandaswamy
Lead Consultant
Raju is an innovator and tech enthusiast. His passion lies in disrupting the XR (AR/VR/MR) and industrial robotics arena. He has designed real-time high-transaction rate enterprise systems and telemetry solutions.
Raju has also built a cutting edge tech start-up from the ground up. He has helped CAD and geospatial businesses realize their production and quality goals through a combination of high quality design and development of automation tools and applications.
He holds an MS in Software Systems from the Birla Institute of Technology and Science, Pilani. Raju also spends his time as a mentor, speaker and juror at various technology events.