September 22, 2022
YConf is the destination for leaders and practitioners working in customer experience, product and design at the intersection with tech. It is the conference for curious minds who want to find out more about how to continuously evolve compelling products, deliver exceptional customer experiences and stay ahead of the competition through the successful integration of tech and design.
This year's conference has two different tracks:
Embedding and scaling CX: How can companies increase their cultural and business impact by successfully embedding and scaling CX in their organizations?
Impact through responsible tech: How can responsible tech help teams to drive for more sustainability at their company and create real value?
YConf Europe is a virtual half-day, two-track morning conference. You were hoping to meet in-person with like-minded people? No worries, just join our in-person workshops in the evening in Barcelona and Berlin and enjoy networking over food and drinks.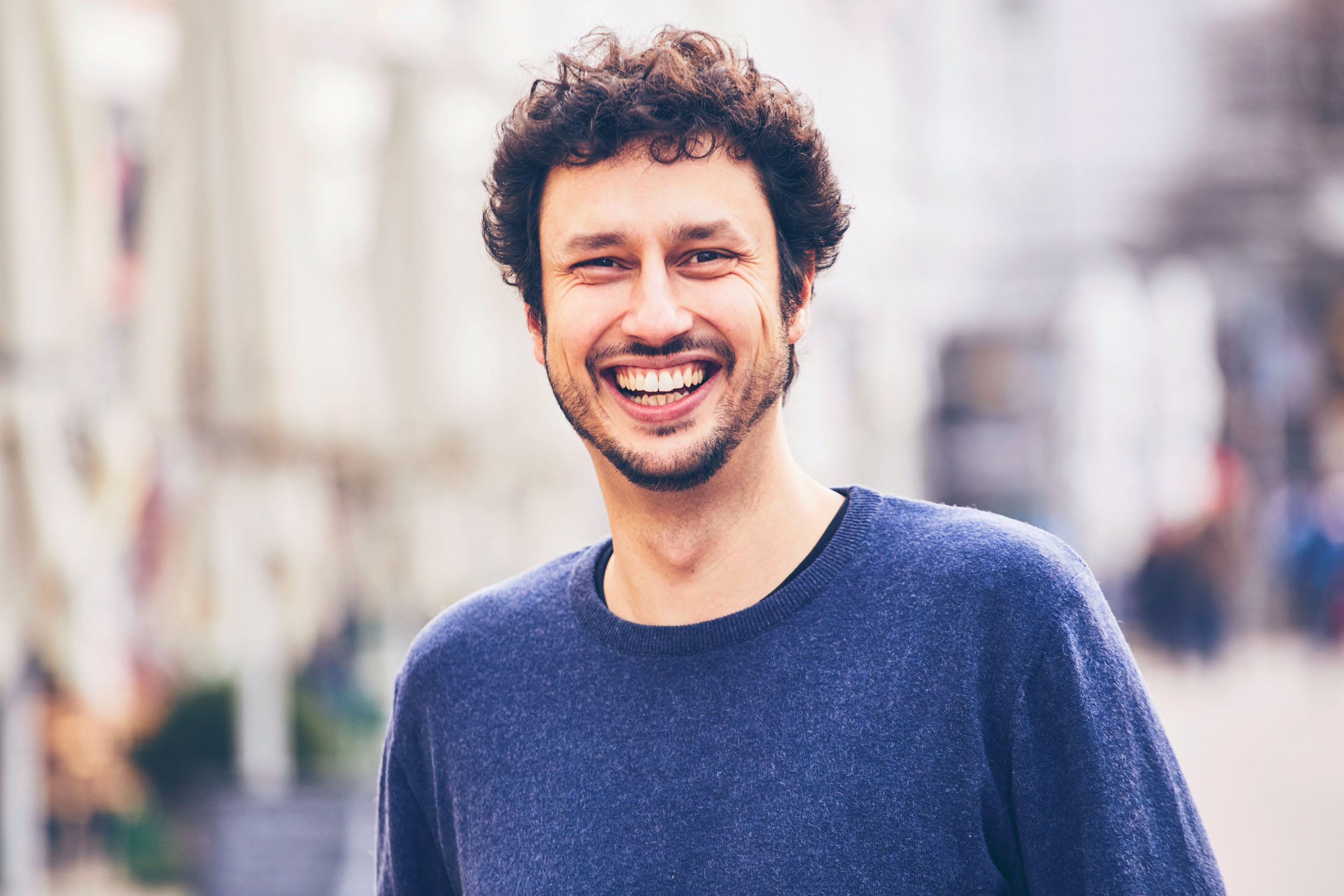 Conference keynote speaker
Inas Nureldin, Founder & Managing Director at Tomorrow
Inas Nureldin is Co-Founder and Managing Director of Tomorrow, the sustainable banking provider, since 2018. Inas left Muddy Boots Software, a software company he co-founded, in 2016, where he previously spent 10 years examining value chains in the food industry. Inas completed his studies at Zeppelin University and Leuphana with an Exec. MBA in Sustainability Management.
Agenda
9:15 am CEST
Tech for good. How to use tech to scale impact for a better Tomorrow
Keynote
Speaker: Inas Nureldin (Tomorrow)
Tech has helped us to create and scale new business models at breathtaking speeds. As new tech unicorns were born to conquer the world and maximize shareholder value beyond anyone's imaginations, societal & environmental impact of these new actors have rather been negative.
At Tomorrow we believe that Tech can be beautiful and impactful. So let's explore options on how we can use tech for good and create a better Tomorrow for everyone. From product and business model, through working culture to Board Governance, every brick in a company's DNA can be geared towards creating more impact that our world urgently needs today.
10:00 am CEST
Accelerating time to value with customer engagement platform
Track 1: Embedding and scaling CX
Speaker: Joe Murray (Thoughtworks), Matt Rich (bp)
Time to value (TTV) accelerates when we combine better customer adoption rate/engagement with faster time to market. Designing your business around a branded, designed customer experience focused on delivering customer value is the only way to optimize TTV. We've seen many companies hop on the CX band wagon yet many are disappointed with their results. IDC's recent research indicates that over 80% of companies believe they deliver a great CX, yet only 11% of customers agree. During this talk Matt and Joe unpack what it takes to execute your business as a customer engagement platform, organize the entire business with the customer at the center of the business, and share a real example tracing bp's story.
10:00 am CEST
Responsible product management
Track 2: Impact through responsible tech
Speaker: Alexander Steinhart (Thoughtworks)
The world is changing. Extreme inequality exists in society, we face environmental challenges, and technology becomes more pervasive in our daily lives. Technology can address our problems, but it can also create and exacerbate them. 
Businesses increasingly need to be able to justify their choices, actions, and inactions regarding social value, avoid unintended and adversarial consequences, meet ESG reporting standards, and keep customer trust. 40% of the global population are "Aspirationals" valuing both quality and design and environmental and social impact. This way, ethical topics are not relevant for risk management and compliance only but move to value generation. 
In this talk, you — as leaders and innovators —  will learn about responsible product management, how we update our practices, see examples and learnings from our engagements.
10:40 am CEST
How do we make architecture more user centered?
Track 1: Embedding and scaling CX
Speakers: Gabe Fender (Thoughtworks), Rob Horn (Thoughtworks)
A lived example of the intersection between technology and users within a legacy displacement programme. All organisations have legacy systems, from 6 month old startups to 30 year industry giants. They reflect the journey taken to where they are today, but become legacy when they no longer enable the business's goals. Putting humans, design and user experience at the heart of what is typically a technology lead exercise is, we believe, critical to successfully displacing this legacy with what your modern digital business truly needs.
Rob and Gabe will share their experiences from a multi-year legacy displacement programme on techniques and approaches that they used to deliver business transformation.
10:40 am CEST
Embracing uncertainty with radical honesty
Track 2: Impact through responsible tech
Speakers: Marco Bagger (Thoughtworks), Meki Lam (Thoughtworks), Vera Petermann (Thoughtworks)
As 2022 began, the many teams in our project found themselves in a difficult situation: A huge list of requirements emanating from an enterprise-wide change initiative.
Prioritizing is essential to a successful project. But when everything becomes top priority, you crown the requirement list queen, lose sight of what's important, and overwhelm teams with unrealistic timelines.
To turn things around, we focused on what users actually need to keep the business running. We decided to be radically honest - with ourselves, our stakeholders, and our users. Join our talk to learn more about how we challenged our way of delivering products with radical honesty!
11:30 am CEST
The role of service design in digital transformation
Track 1: Embedding and scaling CX
Speakers: Minette Mangahas (Thoughtworks), Poorva Lavate (Thoughtworks) 
Digital transformation presents companies with valuable opportunities and daunting challenges. How do we ensure that the great investment required produces equally great results for both users and the bottom line? A critical piece of the solution is Service Design.
Over time, a company's processes and scale outgrow the original scope of their existing systems, bogging down speed of delivery and increasing costs for the entire enterprise. But in transforming and expanding a platform, we need to do more than superficially update its UI design. This talk uncovers the value unlocked by Service Design and provides a framework with examples of how we implement it with our clients.
11:30 am CEST
Shift your mindset on accessibility & inclusion
Track 2: Impact through responsible tech
Speaker: Sara Michelazzo (Thoughtworks)
How can we build more inclusive software? In the past 6 months, a small team in Thoughtworks has conducted dozens of interviews with digitally challenged people to learn how they experience software, what empowers them and what disables them. These conversations have completely shifted Sara's thinking and she promises, they will shift yours. Expect to learn how someone with autism experiences software, and what someone that is digitally impaired struggles with. The talk is packed with actionable insights on how to remove barriers that you can apply right away. You don't need to be an accessibility expert to start making a difference in this space.
Over time, a company's processes and scale outgrow the original scope of their existing systems, bogging down speed of delivery and increasing costs for the entire enterprise. But in transforming and expanding a platform, we need to do more than superficially update its UI design. This talk uncovers the value unlocked by Service Design and provides a framework with examples of how we implement it with our clients.
12:10 pm CEST
Know the unknown: Feedback and data for product innovation
Track 1: Embedding and scaling CX
Speakers: Gonzalo Carabaña (Thoughtworks), Marcel Schumacher (Scout24)
The speakers will share the main lessons learned while building "Standortanalyse", the product that allows ImmobilienScout24 customers to better understand the real-estate market through data.
The product was originally developed for one customer group. To also offer value to other customer groups, the team drove innovation by placing customer feedback and data at the center of the product strategy. Marcel and Gonzalo explain the process they followed to make it happen and their challenges and wins along the way.
They will also share the business value this product offered to ImmobilienScout24 customers and how it helped ImmobilienScout24 leaders to see data as a product. 
12:10 pm CEST
How to set up an accessibility program in an imperfect world
Track 2: Impact through responsible tech
Speaker: Larissa Günther (Thoughtworks)
Most accessibility guidelines and training advise you to integrate accessibility from the start into your project or assign all forces to making products accessible. But most of us are not living in a perfect world where we can just start from scratch and bake in accessibility right from the beginning with a team full of accessibility experts. How do we integrate accessibility in products that have already been in development for months or even years without considering accessibility? How do we get accessibility prioritized in projects with high delivery pressure? In this talk, Larissa shares learnings and challenges from getting accessibility onto a moving train of in-progress software development.
1:00 pm CEST
Meditation session (30 minutes)
In-person workshops & get-together
Barcelona, Thoughtworks Office, 6:30 - 09:00 pm CEST
Let's get a taste of how we can apply the experiences shared in the Responsible Tech track of this year's YConf. We invite you to a hands-on workshop in our Barcelona office where we'll work with Responsible Tech tools while connecting with other product thinkers.
This workshop is short but packed with useful insights and thought-provoking questions that you can take away and use in your everyday work. And, of course, we'll have time for networking and discussing the topics that come out of the exercise. 
Join us for this exciting opportunity to learn by doing together!
Want to know more about Responsible Tech at Thoughtworks? Other than the talks and this event, check out our Responsible Tech Playbook.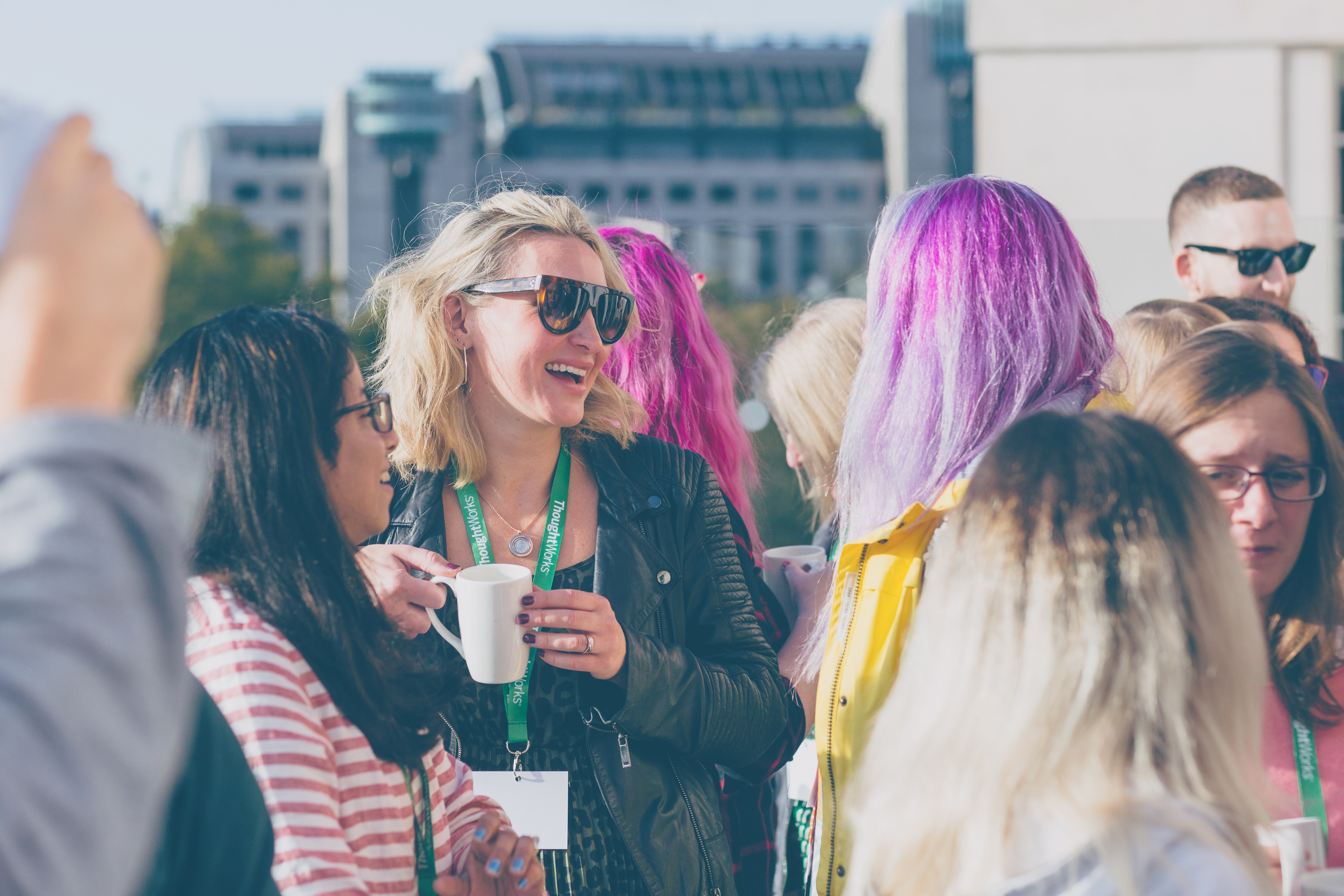 Berlin, Thoughtworks Office, 6:30 - 09:0 pm CEST
Accessibility and inclusive design are key to ensuring the success of products and services today. The European Accessibility Act comes into effect in 2025 – and as technologists we have the power to make tech available to all.

Join us for a fun hands-on workshop exploring the assistive technology built right into the devices at your fingertips.

Get an overview of best practices and free resources.
Connect to coaches, experts, and a community of practitioners.
Learn how to think and build using the lens of inclusive design and unlock new pathways to innovation.

This workshop is for anyone working in product management, development and design. Whether you're working with a well-established application or creating a new one – it's never too late or too early to bring inclusive design into your process.
And, of course, there is also time for networking over drinks and food.