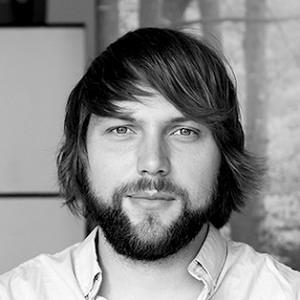 Alexander Steinhart
Psychologist, Technologist
I am your expert at the intersection of humanities and technology with a passion in bridging systemic-creative thinking, methodological-empathic research and product creation in order to deliver entrepreneurial, impact driven results with diverse, top-notch teams.
I have in-depth experience in leading from vision and strategy over product conception to delivering PoCs, MVPs and final products while coaching individuals, supporting teams, and transforming departments to become more lean/agile, user-centric and high performing. 
My special interest is in realigning technology with humanity's interest. Many years ago, I co-founded the famous post-tech startup ( OFFTIME ), one of the very first initiatives that pioneered the field of digital well-being and technology that protects our minds. I am editor and one of the stewards of Thoughtworks' Responsible Tech Playbook. 
My work has been featured by publications like TIME, DIE ZEIT, Wired and Techcrunch as well as exhibitions and museums such as the Vienna Biennale and Futurium.