The journey toward equality has never been a linear path. In the past year, the LGBTQIA+ community has been under threat with rights being reversed or stripped in many countries around the world.
It is a tireless dance of one step forward, two steps back: victories are celebrated only to be met with major setbacks. Pride calls on us all to persevere; to continue running the seemingly endless marathon, even when the finish line continues to move further away. 
It calls on us to champion the artists, the musicians, the creative voices and the activists. The community members and allies at the front lines of the movement who never stop demanding rights, freedom and compassion. Whose impact endures. 
Pride reminds us to always remain not just vigilant, but active. Pride is permanent. The community is resilient. Queer is unerasable.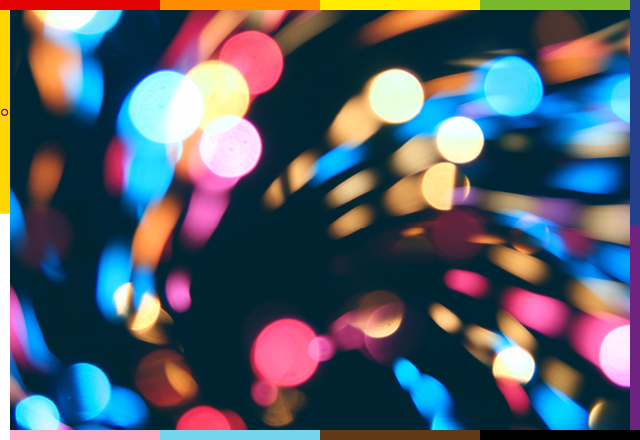 A multitude of colours: celebrating the many Pride flags
The rainbow frame we have created for Pride this year uses the distinct colors of the Progress Pride Flag, each one with its own meaning and history. This short visual blog explains the pride flags and celebrates their designers.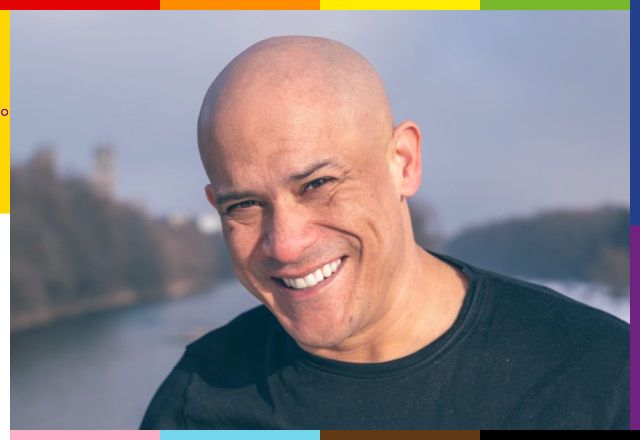 UNERASABLE: Celebrating the resilience and contributions of the LGBTQIA+ community in Pride 2023
"Queer is unerasable" puts a spotlight on the rich tapestry of LGBTQIA+ trailblazers, celebrating their stories and accomplishments. We're amplifying these tales not just to honor the past, but also to protect against the erosion of their hard-won influence in the face of current socio-political challenges. Discover the story of our theme in this short blog.
Queer rights are human rights
The Universal Declaration of Human Rights tells us: "Everyone is entitled to all the rights and freedoms set forth in this Declaration, without distinction of any kind, such as race, color, sex, language, religion, political or other opinion, national or social origin, property, birth or other status." Yet queer rights are under threat, being reversed or non-existent in many places today. Organizations can offer a shield against hate.

Everyone has the right to life, liberty and security of person.
LGBTQIA+ individuals are often at risk of violence, including hate crimes, physical attacks and harassment.
We protect our LGBTQIA+ employees, and don't tolerate intolerance.

No one shall be subjected to torture or to cruel, inhuman or degrading treatment or punishment.
LGBTQIA+ people face criminalization, bias and violence based on their sexual orientation, gender identity and sex characteristics.
We create inductions and training on bias to build inclusive work spaces. We do not accept bigotry.
Thoughtworks makes work spaces that are safe for people to bring their authentic selves.

Everyone has the right to freedom of opinion and expression.
In many countries, laws against cross dressing are used to punish transgender people on the basis of their gender identity and expression.
We make work spaces that are safe for people to bring their authentic selves.
Make name changes, pronoun and gender changes simple admin tasks, and allow partners to recieve benefits without the need for formal relationship recognition