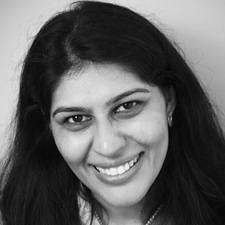 Vidya Laxman
VP, Global Head of Operations
Vidya has over 15 years of professional experience spanning multiple industries - technology, banking and public sector. Her past roles have given her a rich and diverse mix of business development, strategic planning, project management and operational excellence in a global delivery model.
Prior to Thoughtworks, Vidya spent 3 years at SunGard , as the Director & Head for the Public Sector in India, including the Local Govt, UK and K-12 market segments. She has demonstrated the ability to architect and operationalize initiatives. Before that, Vidya spent 12 years in the United States working for various software product companies (large and start-ups). Specific accomplishments include high performing, cross-functional, culturally diverse teams spread over 3 continents.
Vidya holds a Bachelor's degree in Computer engineering from RVCE, Bangalore, and is pursuing a Masters in Computer Science Engineering from Boston University.