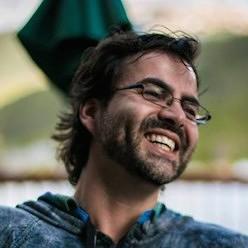 Paulo Caroli is passionate about innovation, entrepreneurship, and digital products. He is a software engineer, author, speaker, and successful facilitator.
Principal consultant at Thoughtworks and cofounder of AgileBrazil, Paulo Caroli has over twenty years of experience in software development, working in various corporations in Brazil, India, USA, and in other countries of Latin America and Europe. In 2000, he discovered Extreme Programming and, since then, has focused his expertise in processes and practices of Agile & Lean. He joined Thoughtworks in 2006 and has held the positions of Agile Coach, Trainer, Project Manager and Delivery Manager. Caroli has a Bachelor degree of Computer Science and a MS in Software Engineering, both from PUC-Rio. 
He is the author, among other works, of the best-seller Lean Inception, which has been published in four languages.