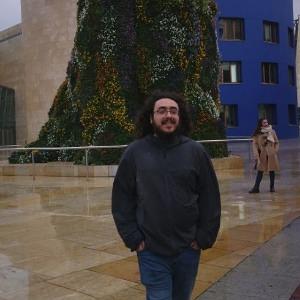 Kevin Mas Ruiz
Software Developer
I am passionate about Open Source. My main contributions are to vlingo.io, but I also contributed to other smaller projects with other fellow Thoughtworkers.
I had the chance to work with lots of different stacks: Scala, Node, Java, C#, C, PHP, Python, Common Lisp, Haskell... and I love to learn and study new programming languages. PonyLang is in my personal radar I want to tackle it ASAP.

I believe that software development is about people, so I love pairing with my teammates on any role they have. I enjoy understanding people needs and materialize solutions that can evolve with the user.

When I'm not coding I am with my family (dog included) and my friends. It wouldn't be difficult to find me having a beer and a casual conversation about anything. I also try to spend sometimes my spare time with a few solo hobbies like reading, writing and playing drums.