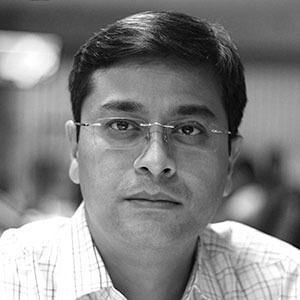 Ketan Hajarnavis
Chief Operating Officer, Thoughtworks India
Ketan carries the responsibility for strategic and operational leadership at Thoughtworks India, focusing on enterprise & service creation, business growth, operations and organisation building, for the India Market.I'm an experienced leader of product R&D and organizational design initiatives.

He is a Visiting Faculty at his alma mater, and provides voluntary services at start-up accelerators and philanthropy foundations for organizational capacity building.
Before joining Thoughtworks, Ketan was a Co-Founder & COO of an education technology startup, where he led the company through inception, market establishment, fund raising and a successful exit. He has also worked in various geographies across business advisory, technology product and services companies such as McKinsey & Co., Mindtree Consulting and Unimobile Inc.