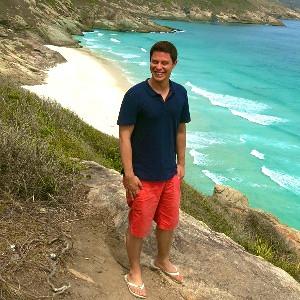 Felipe Sousa-Rodriguez
Director Of Strategic Partnerships, OSCI
I was born to a single mother in Brazil and I came to Miami when I was 14. I first started organizing on immigrant rights in 2007 while I served as student government president at Miami-Dade College. In 2010 I walked on the Trail of Dreams in 2010, a 1,500 mile walk from Miami to Washington, DC, to push for an end to deportations. I also worked with Presente.org to build online strategies that connected with local community interest and I was a founding member of the National Coordinating Committee at United We Dream, where I represented the Southeast region. 
I spent two years working at GetEQUAL, a national social justice LGBTQ organization, first as National Field Director and then as Co-Director. I also served as the Deputy Managing Director at United We Dream, a leading immigrant rights organization. I hold an A.A. in International Relations from Miami Dade College and graduated Summa Cum Laude with a B.A. in Business Studies and a minor in Economics from St Thomas University.
I'm now a proud Thoughtworker working with an incredible team at the Office of Social Change Initiatives as the Director of Strategic Partnerships.