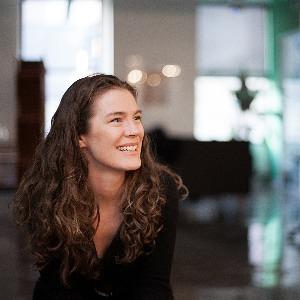 Bridget Sheerin
Senior Product & Design Strategist
As a designer and product strategist, I am passionate about collaborative design, teaching and coaching and strategy for complex systems innovation. I am also passionate about digital products that make tasks simpler and more streamline and increase the value of products. 
I have led teams across retail, healthcare in America and Uganda, activism, and media domains, creating digital products that not only increase business value but create satisfying experiences for both workers and users. Our design team is obsessed with a systems thinking approach to business innovation and the complex challenges our world faces today. We believe that taking a systems perspective on problem spaces and challenges is one of the most useful approaches given the complexity and interconnectedness of today's world. 
After graduating from Parsons with an MFA in Strategic Design, I have continued my educational experience by becoming a teacher and mentor for designers entering the Experience Design field. 
One of the best parts of my role is working with my team and helping clients come to grips with challenging problems.