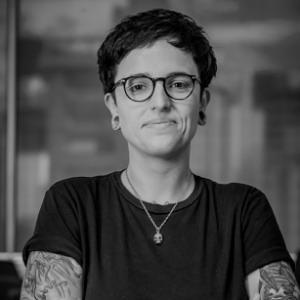 Barbara Wolff Dick
Alumni
Barbara joined Thoughtworks to be a design lead for our clients/projects. Since then, she was able to navigate from socially complex gov projects to corporate mobile teams. As the Head of Capability in Brazil, she helped ensure that the company had the capability to execute its strategy, deliver value to clients, and scale its service offerings.
As a Design technologist with 10+ years experience, with a focus on digital business transformation, cross-functional collaboration and design process, Barbara has been working for both large consultancies and small start-ups, mostly collaborating with industries looking for evolving to a digital mindset.
Her background in entrepreneurship and design-oriented projects, and past and current gigs helped her to develop the ability to make abstract ideas tangible, particularly in processes that require analysis and synthesis of data and information.