The pinnacle of multi-dimensional collaboration


Why it matters
'Society' is a big concept with political, economic, legal and religious connotations. But the general consensus is that it represents a group of people with organized relationships who make decisions collectively and share traditions, beliefs and goals. Effective collaboration is therefore at the very core of a vibrant and prosperous society.
However, society is far from static and the transformative powers of technology are undoubtedly changing the parameters of daily interactions. Technology has introduced an element of fluidity which means modern societies can be virtual as well as physical and are not bound by geography. As new digital forces alter society's connective tissue, it is vital that they're harnessed to create more inclusive, knowledgeable and sustainable communities.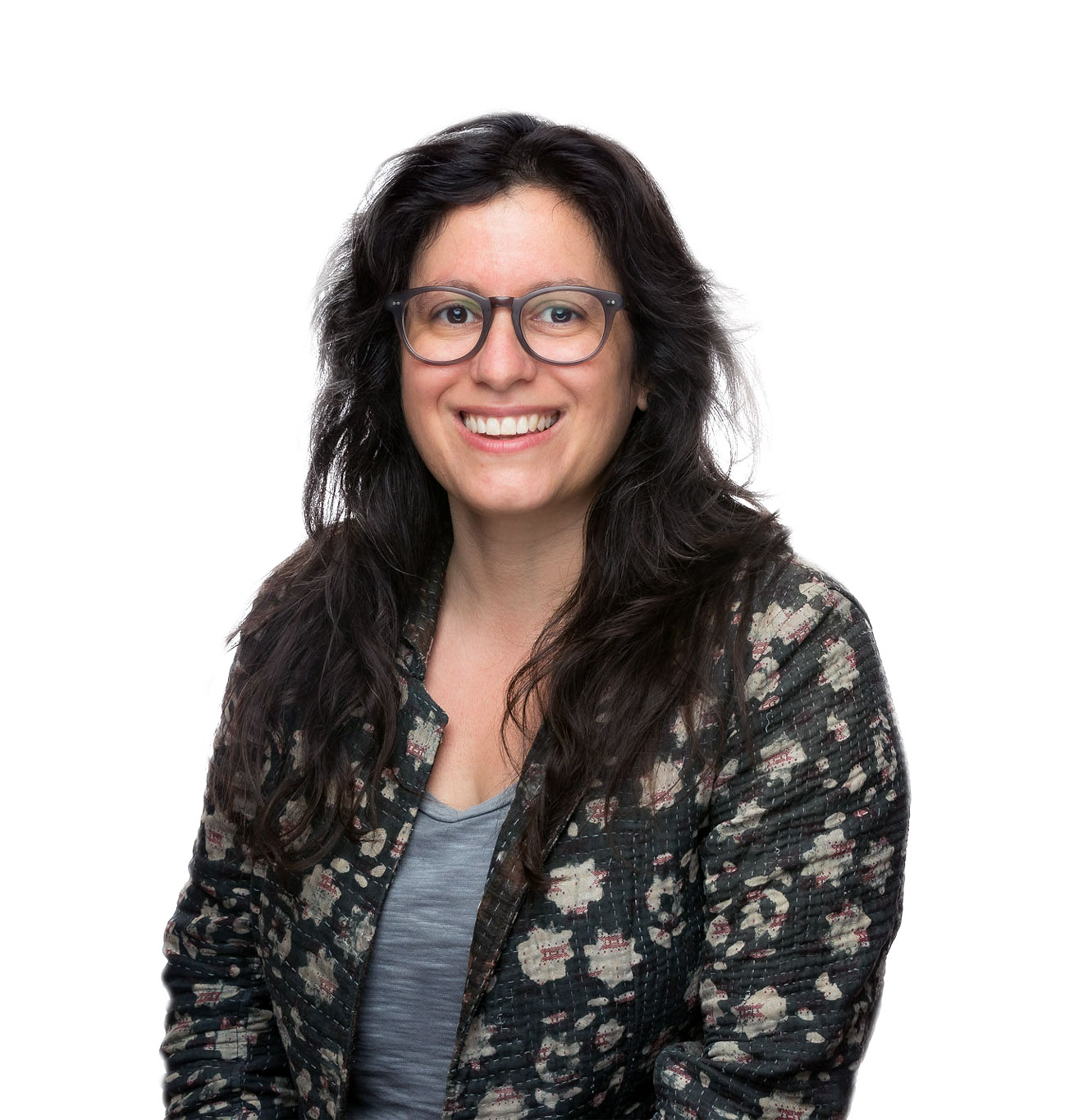 "Collaboration is key to ensuring that we are stepping forward with the best foot. The social sector can benefit significantly from collaboration with technologists, engaging in conversation about how to bring a technology lens to address certain types of issues."
Elise Zelechowski, Global Head of Thoughtworks' Social Impact Group
What it looks like
While technology shifts society's tectonic plates, the disruption is illuminating numerous possibilities to build ties, deepen engagement and try unprecedented courses of action.
"Data is giving us all these new tools to understand social issues and to look at things in a way that we weren't previously able to, and to tell new stories about the kinds of things that we need to pay attention to as a society," explains Zelechowski.
She cites the Invisible Institute's Citizens Police Data Project (CPDP) as an example of important civic collaboration – activating investigative journalists, community organizers and data scientists - to hold Chicago's police accountable. The CPDP digs through databases to find records of police interactions with the public to better analyze misconduct and abuse complaints. Those findings are then presented through compelling visualizations and customizable maps online.
The significance of the CPDP has not been lost on officials in other jurisdictions - the New Orleans Independent Police Monitor recently partnered with the Invisible Institute to review its own strategy.
"The way they process and understand that data, and the way they report on that data, makes it more possible for the independent police monitor to demonstrate the depth and breadth of the issue of police misconduct with a new level of credibility and just a new voice overall," says Zelechowski.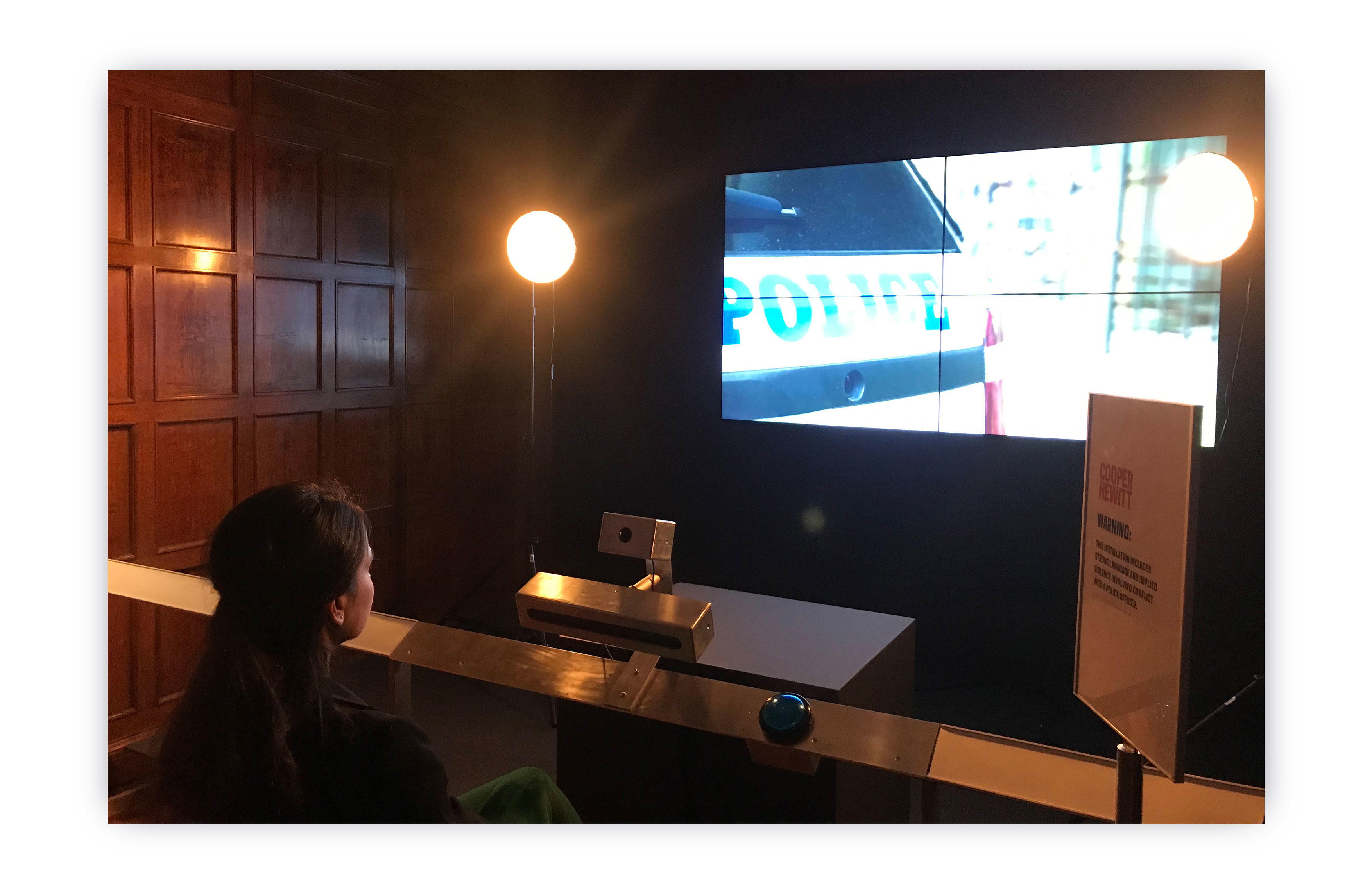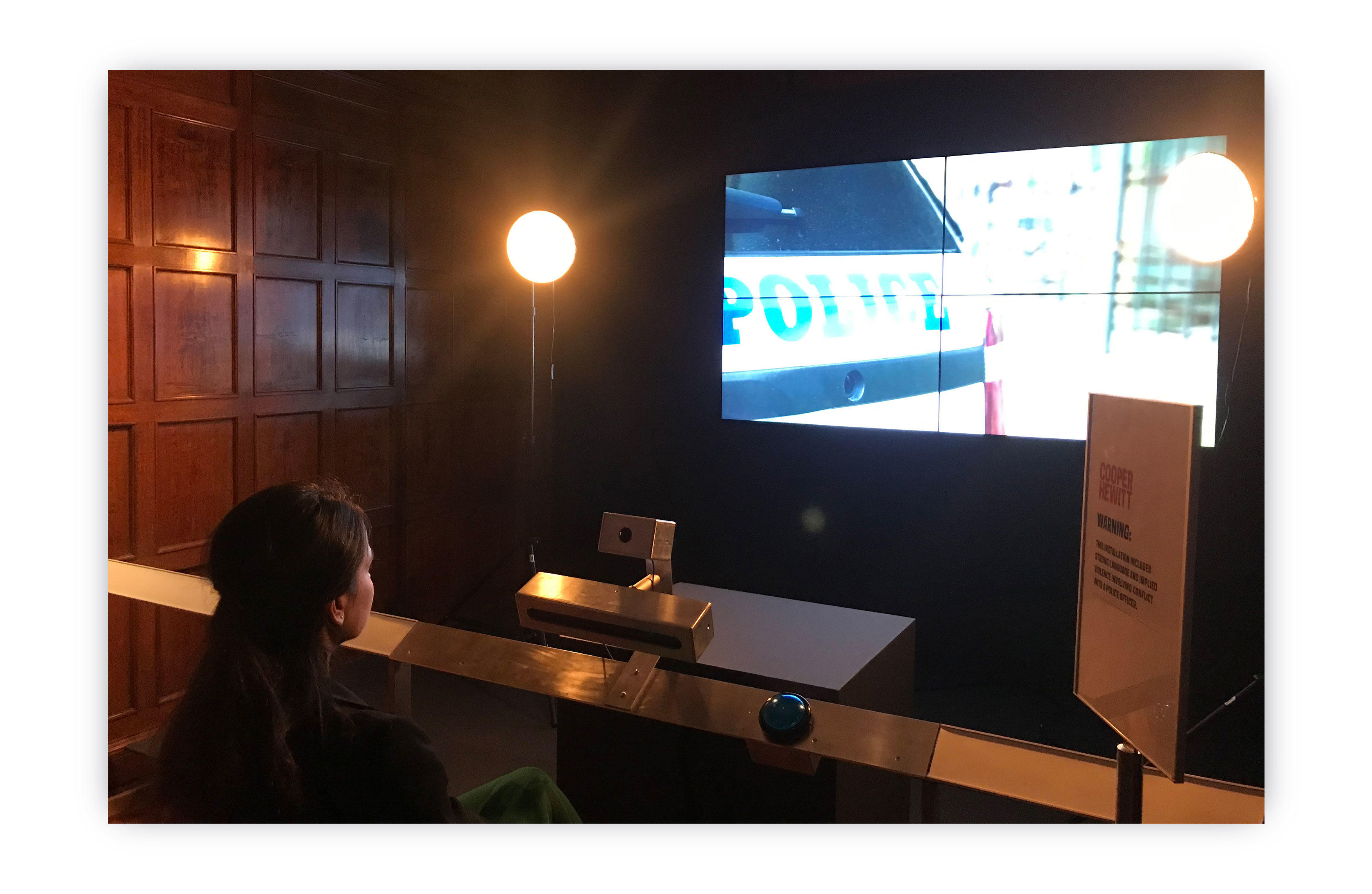 "Perception IO" exhibited at the Cooper Hewitt Smithsonian Design Museum, New York
Drawing on real-life experiences to develop software and empower society is also one of the main objectives of Thoughtworks Arts, which facilitates cutting-edge collaborations between groundbreaking artists and employees around the world – two sets of people who might not ordinarily encounter each other.
"Artists are experts at imagining, researching, communicating and creating possible futures," says Director of Thoughtworks Arts Andrew McWilliams. This means artists are often the first to explore and articulate technology's societal implications by creating compelling narratives aimed at a broader audience.
"Artists are asking deep, driving questions about the future. By incubating collaborations with technologists, we explore the implications of emerging technologies across industry, culture and society," he adds. "What our clients get from experiencing the artist's work goes beyond what they can action tomorrow, creating new and richer worldviews which change how they respond to new risks and opportunities in the future."
The impulse to push the envelope has already seen Thoughtworks Arts collaborators work on facial expression recognition (FER) to drive a film's plot based on a viewer's emotional reaction, a live telepresence production of Shakespeare in virtual reality, a movement visualization system for choreographing industrial robotics and a wearable for sensing global earthquakes as they happen. These initiatives push technology to its limits and investigate new technical domains, generating insights and prototypes which can be exported to different fields.
What prevents it
When it comes to societal collaboration, technology can be a double-edged sword. A myriad of concerns have been raised about technology alienating segments of society, exacerbating grievances around inclusion and accessibility.
"What worries me the most is that the pace of change is so rapid that citizens and policymakers don't really understand how technology is rapidly changing and shaping the world around them. The private sector, with all of its wonderful innovation, needs to create forums with citizens and policymakers to talk about the kinds of emerging technologies being introduced in the marketplace, and going one step further, to co-develop these technologies to ensure ethical and equitable outcomes," says Zelechowski.
One aspect of this is insufficient technology education at schools in under-resourced neighbourhoods, which will eventually cause a skills gap in the workforce and perpetuate income disparity, especially as technology becomes an even more foundational part of everyday life.
Management consultant, Korn Ferry, has warned that the skills shortage in the global technology sector could climb to 4.3 million people by 2030, costing a staggering US$450 billion in lost output.
Much is also being learned about how AI algorithms can discriminate based on gender and ethnicity because of how historical biases are embedded into datasets used to train neural networks. As McWilliams explains, a lack of transparency and accountability in the tech sector highlights the danger that digital tools can act as a deterrent to social cohesion.
"For commercial reasons, AI systems are developed behind closed doors, and the developers are not giving access to their code bases. So there's no easy way to critique the specific biases of these systems and the pitfalls of their approaches," he notes. By contrast, the emotion detection algorithms written by Thoughtworks Arts have been open sourced and widely distributed for public inspection and general use.
How to make it happen
There is no simple path to technology-driven utopia, but a couple of essential catalysts are needed to ignite the societal collaboration engine and keep it running smoothly.
1. A culture of safety and enablement
Spaces should be created in which all segments of society feel empowered to contribute - and to make mistakes in contributing – fueling dialogue, debate and discussion.
2. A chorus of voices
As new technologies spread and are adopted, a variety of contributions, perspectives and opinions should be included, from impacted communities from the ground up.
"Having stakeholders at the table as these technologies are being developed is really critical, as well as bringing in diverse perspectives right off the bat," advises Zelechowski.
3. Visionary leaders
These credible institutions, companies and individuals can manage the jigsaw pieces of technology-driven change and measure societal progress without losing sight of the bigger picture.
For McWilliams, that is an agency or person "who can make the wheels turn, who can solicit and drive diverse contributions which help to achieve, not necessarily consensus, but making productive outcomes occur in succession."
Key technology drivers
Besides the obvious social media platforms and communication apps, a plethora of emerging technologies can be incorporated to accelerate societal collaboration, including blockchain, virtual and augmented reality, and hyper-connected networks in the Internet of Things. However, a commitment to open source software is arguably the best place to start.
Building open source allows technologists to 'pay it forward,' share new ways of working, and learn from the wider community. One project Thoughtworkers are particularly proud of is Bahmni, an easy-to-use electronic medical records product to help hospitals and clinics in resource-constrained settings.
Bahmni, which began as a digital tool crafted for a single hospital in India, has evolved into a flexible system that medical communities the world over can download and tweak to suit their specific needs. It's evidence of how banding together to respond to a problem at a micro level can turn into something organic, authentic and applicable in a global context.
Perspectives delivered to your inbox
Timely business and industry insights for digital leaders.
The Perspectives subscription brings you our experts' best podcasts, articles, videos and events to expand upon our popular Perspectives publication.