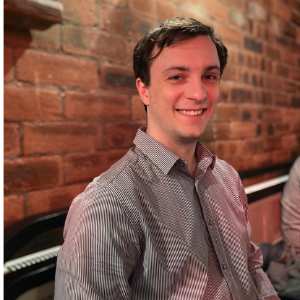 Will Loughney
Consultant, Thoughtworks
In a varied career Will has been a pianist, a teacher, a physicist, and a software engineer. He joined Thoughtworks' Newcastle office in 2021. Since then, he has focused on the public sector market, helping to build highly secure services for public sector organizations.

He prides himself on his ability to combine creative and logical approaches, lateral and deterministic thinking, individual contribution and collaboration to multiply team productivity. He describes himself as a generalist with a broad set of technical interests which include Domain Driven Design, Architecture, DevOps and Security.

When he isn't playing with a computer, he can be found exploring the world with his daughter, reading, or playing the piano.