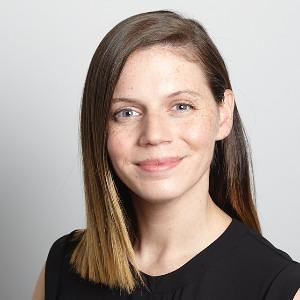 Natalie Drucker
Global Head of Digital - Marketing Technologies
I am a digital and marketing leader, working with CMOs and CIOs to establish marketing technology strategies and roadmaps that support growth objectives. At Thoughtworks I've held several leadership positions. Most recently, I have been one of the founding members of the Marketing Operations function and led the company's digital marketing transformation in preparation for the IPO.
Post the IPO, I am balancing between future thinking of our strategic digital and analytics direction while orchestrating a Digital Experience Platform (DXP) programme of work, aiming to standardise processes and data quality so we can scale operations.

I am passionate about 'how to stay human in a digital world' and bring a unique view on ethical marketing in the digital age. I advocate for human-centred experiences that embrace data privacy to their core and deliver keynotes on the topic.

Having lived in 4 countries, I lead the global digital marketing team at Thoughtworks from the London office.