Profitable acceleration to net zero
Is your organization getting stuck moving its sustainability strategy from aspiration to execution?

The runway for sustainability action is shortening and commercial risks are increasing. Leading organizations leverage technology to improve their ability to plan, optimize, execute and report progress on green initiatives.
We empower organizations to make smarter decisions that drive sustainable transformation while managing risk, building resilience and protecting your brand. Our solutions provide the tools and transparency required to align, plan and execute on sustainable transformation across the organization. 
Using technology as an enabler, we help you implement greener tech practices, leverage data and AI to compare opportunities for carbon mitigation, and embed digital solutions into product and service design.
Our services include

Visualize and assess
Bring the data that impacts your carbon footprint together to analyze and create a strategic roadmap for action.

Optimize cloud infrastructure
Baseline your on-premise infrastructure usage and cloud computing footprint to make comparisons across public cloud providers all in one place, and execute optimizations that provide the greatest reduction in carbon and cost.

Optimize digital supply chain
Write code that is more efficient and change runtime behavior to produce greener software.

Optimize physical supply chain
Augment investment strategy with decision science to determine the most efficient path to reduce emissions in your supply chain while staying competitive.
Watch Strategy augmented 
 
Learn how Thoughtworks' innovations to decision science can help optimize your supply chain, balancing the time and resources it will take to achieve your sustainability goals, all while staying competitive.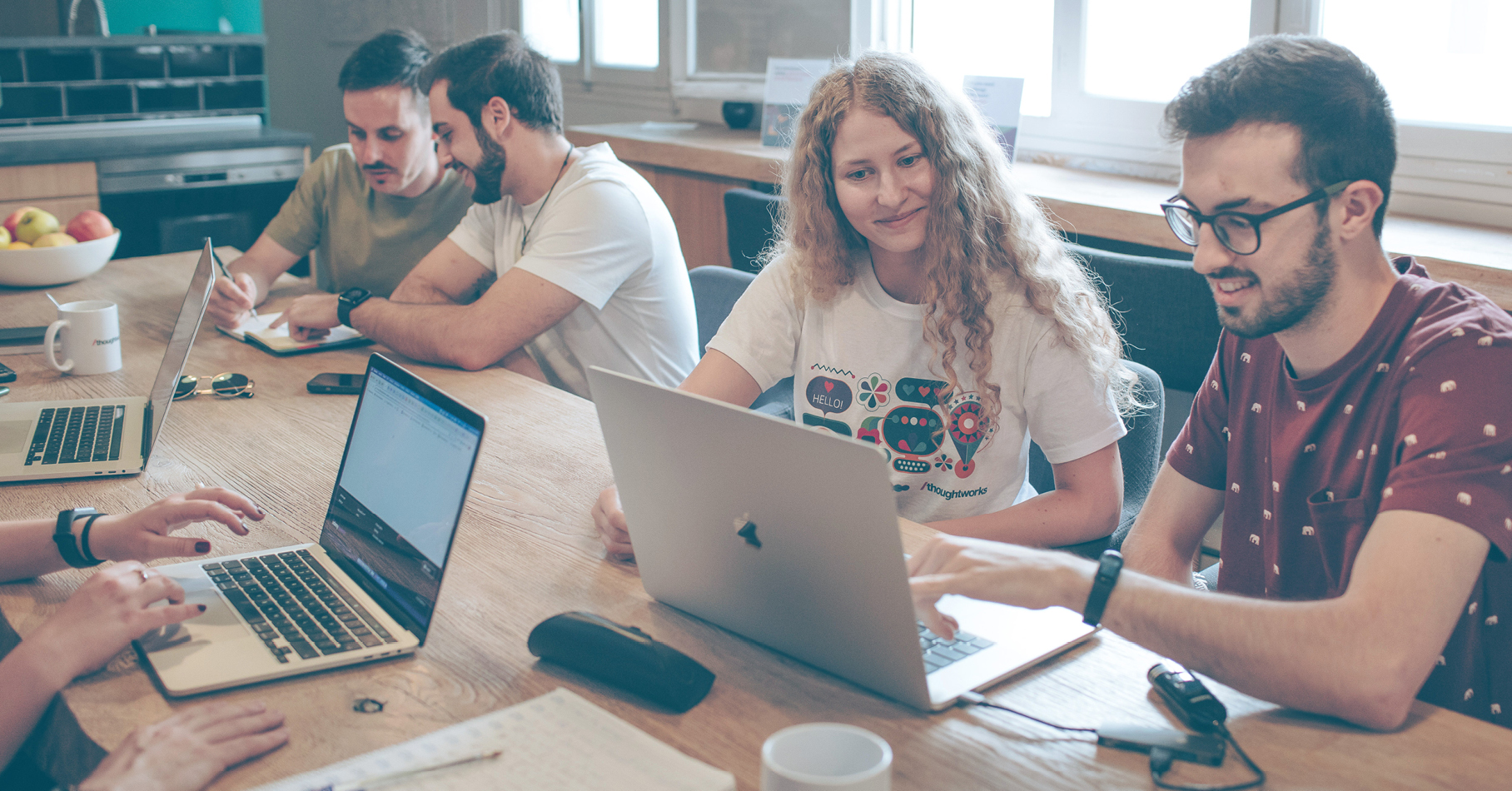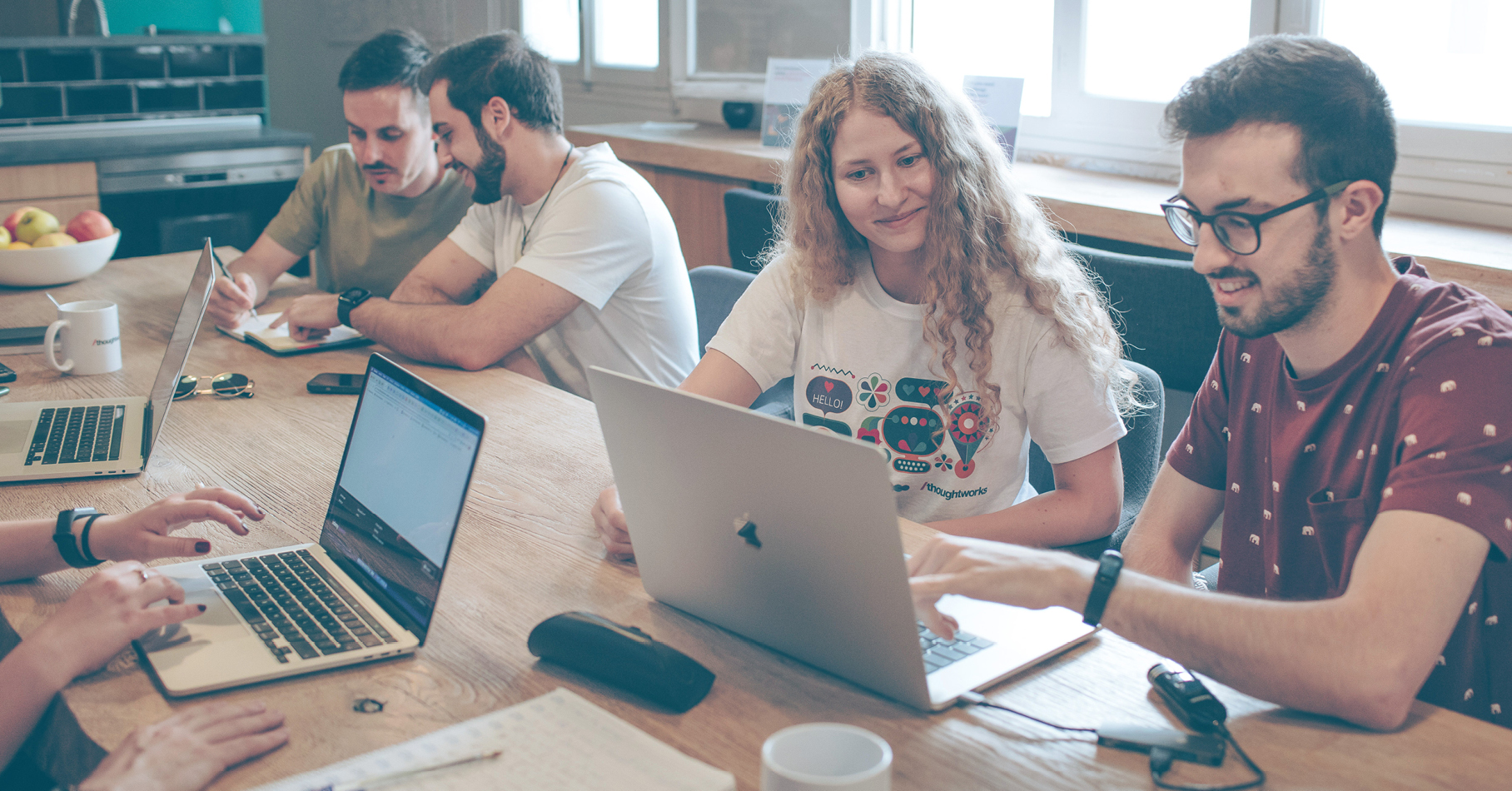 Building a sustainable future with technology
Sustainable transformation is realized through integration across your business. A carbon responsible mindset can be applied at different levels of granularity, addressing emissions both head on and through strategic decision making. Thoughtworks focuses on reducing Scope 3 emissions which, for many companies, make up the majority of emissions. As reliance on your IT infrastructure continues to grow, your sustainability strategy will require you to have greater transparency into your Scope 3 emissions. To help you do this, we offer strategic advisory and agile implementation backed by a global network of tech innovators to help our clients harness emerging technologies, establish a greener business model and ensure code, applications and infrastructure are built sustainably.
Working side by side with Thoughtworks gives us the peace of mind, quality and speed we need to be able to continue to connect the world to green energy. The passion of the team that has worked on the Cloud Carbon Footprint is spreadable, it has helped us gain visibility into our own green impact and what actions we need to take, always from a collaborative and technically excellent level.
A pioneer in green software and sustainable tech 
As a co-founder of the Green Software Foundation, we are committed to establishing best practice standards and approaches for building green software. Our mission is to reduce global carbon emissions associated with software by making sustainability a core priority for development teams, such as performance, security, cost and accessibility.

We've also brought our charge to create sustainable tech solutions to the open source community. In collaboration with industry partners, Thoughtworks developed Cloud Carbon Footprint, a tool that enables organizations to measure, monitor and reduce their cloud carbon emissions. Cloud Carbon Footprint has received recognition as a Digital Public Good and is part of the DPG registry. 
Stay in the loop
Subscribe here to stay up to date with our latest sustainability content releases