Improve your cloud economics with FinOps
Leveraging the cloud is a critical part of any digital transformation, but figuring out how to maximize the business value of your investment is equally challenging. 
Revenue growth isn't matching up to justify increasing cloud spend. Technology and infrastructure teams don't have the right tools, approach or data collection and dissemination in place, forcing product teams to rethink roadmaps and the scope of solutions. Whether you're already in the cloud or planning to move to the cloud, your business needs a cross-functional strategy to deliver greater financial accountability for cost savings, agility, business risk reduction, code quality improvement and engineering effectiveness.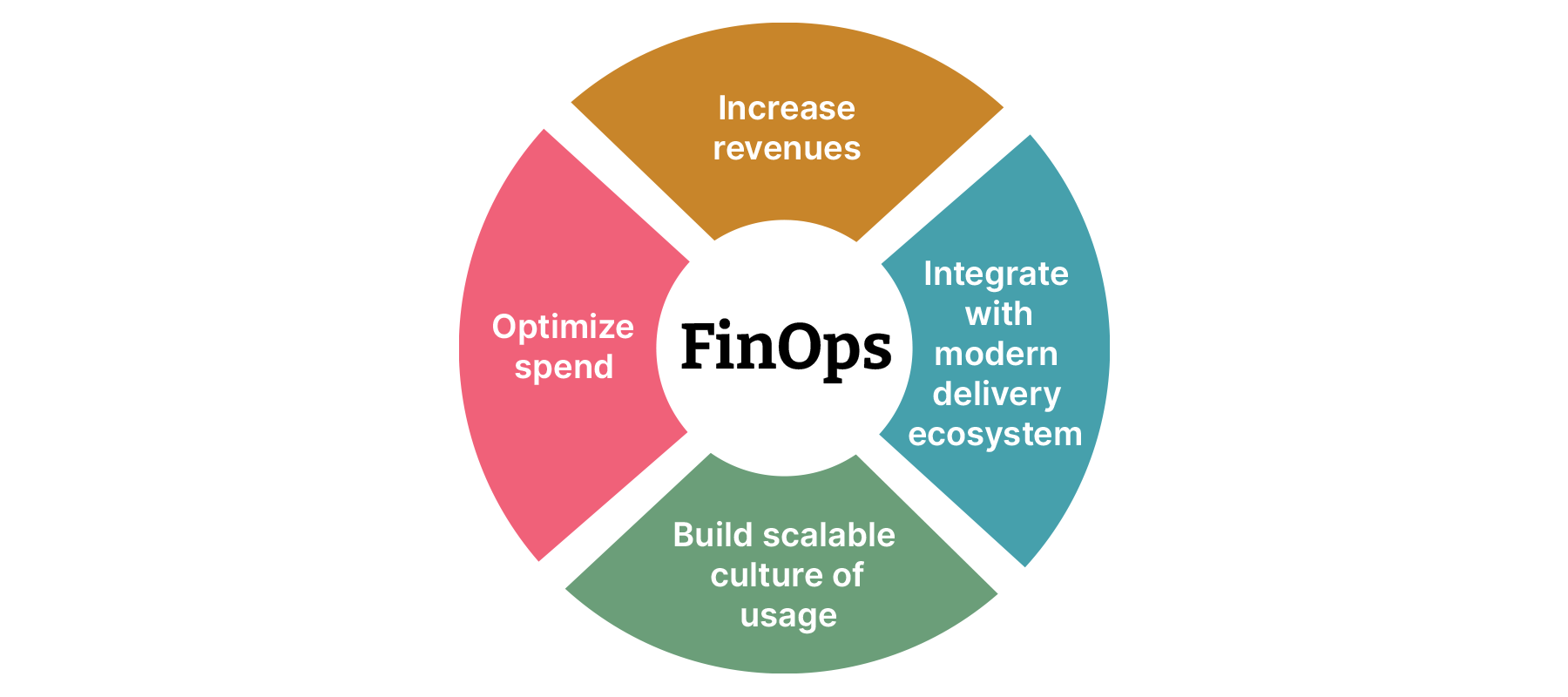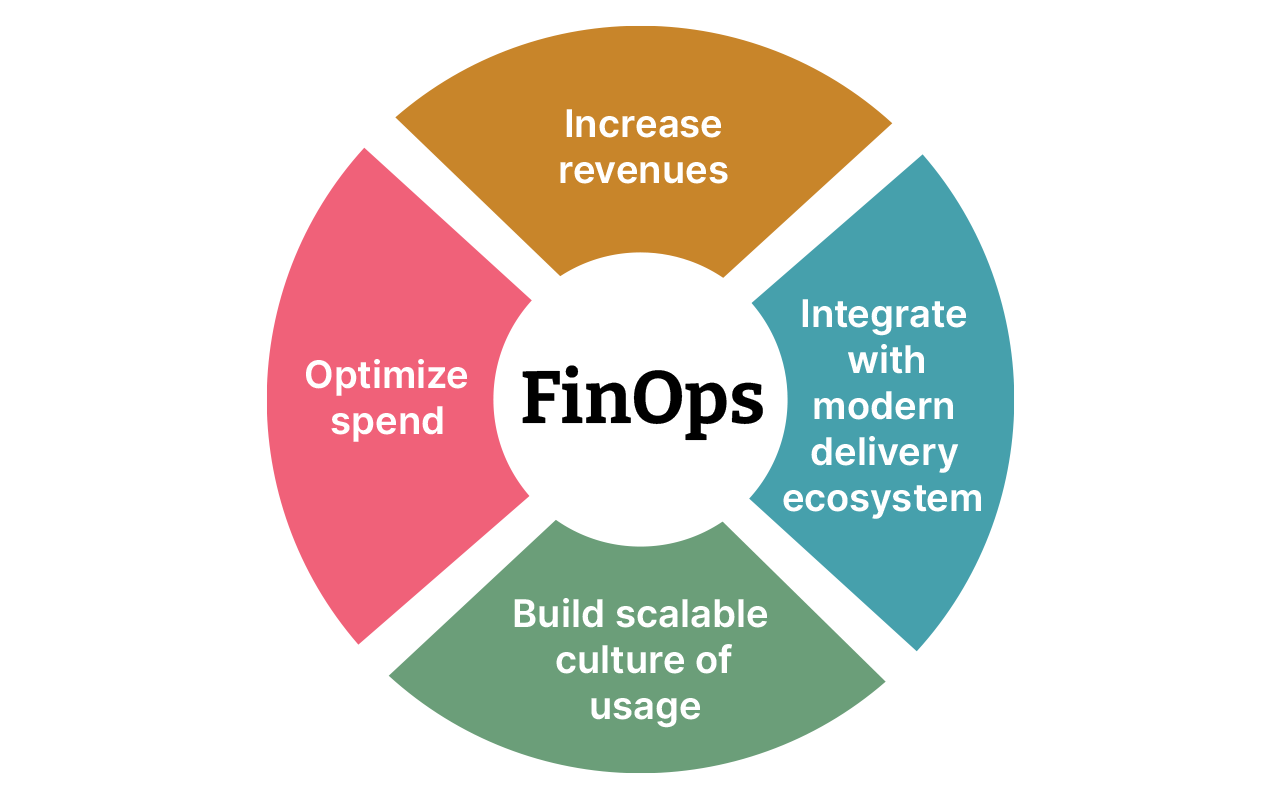 Our unique approach to optimizing cloud investments
Existing Finops offerings focus on reporting problems with recommended solutions or automating usage commitments. Our approach provides a comprehensive automated remediation of the problems.


Built on years of delivery platform optimization, we curate robust and sustainable solutions specific to each client's issues to produce tangible and measurable business value. Unlike the basic FinOps principles that require an implementation from scratch, we don't try to reinvent the wheel. Instead, we use third-party tools where appropriate and leverage decades of software engineering and cloud expertise to establish a strategic template for cloud decisioning, accurate cost forecasting and continuous management, building the organizational muscle memory for ongoing success.  
Our FinOps solution will help you:
Optimize cloud costs

Increase revenues and gross margins

Reduce your cloud carbon footprint


A sustainable differentiator
Our GreenOps solution reconciles the increasing reliance on cloud data centers with the demand for greater environmental accountability. GreenOps is a cultural practice that enables organizations to consider and optimize for carbon and energy as key metrics for data-driven decisions in technology and operations in our FinOps solution. 
Often, cost savings can equate to potential carbon savings. By considering cost savings and carbon optimizations in the same light, we aim to drive organizational success within cloud economics and sustainability.
Get the latest insights delivered to your inbox
Dive into decades of global experience and find out what it really takes to make enterprise modernization a reality, deliver game-changing digital platforms and maximize the benefits of the cloud. Stay up-to-date with our latest insights, events and conversations.