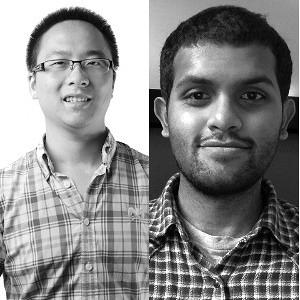 Sicong He & Imran Khan
DEVELOPERs
Imran Khan: 
I'm a Technical Consultant working out of the Sydney office. In my time at Thoughtworks I've worked in a variety of industries including insurance, banking, health and retail. I enjoy helping solve complex problems in the simplest possible way (but no simpler). Prior to Thoughtworks, I was a drop out PhD student and co-founded a startup.
Sicong He:
I'm now an developer for enterprise web application. In my 10+ years development career, I also experienced in designing and building system for industrial control, 3D simulation system, and embedded hardware.
I'm passionate about new software and hardware technology. I enjoy the happy journey to make things come true.
Beyond development, one of the best parts of my role as a team leader is working with my team and helping clients with challenging problems.