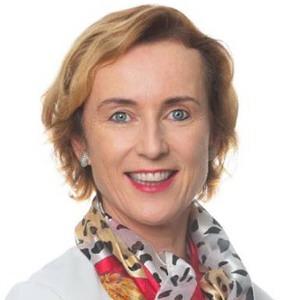 Julie Woods-Moss
Chief marketing officer
I am the chief marketing officer for Thoughtworks. As a digital leader with deep insights in cloud, mobile, IoT, augmented reality, machine learning, and marketing technologies, I have worked with startups to Fortune 500 companies for more than 30 years.
I joined Tata Communications in 2012, where I was the first chief marketing and innovation officer. I played a key role in the successful transformation of Tata Communications, building a global enterprise brand from scratch on a limited budget, and creating partnership ecosystems with a variety of technology and cloud companies. Whilst at Tata Communications, I was also CEO of the Nextgen Business, where I built a $300M dollar business. I was also a member of the Tata Group Brand advisory board, overseeing the Tata brand, a global top 50 brand.
Most recently, I have served as an advisor for McKinsey & Company and Mu Sigma Inc. Previously, I was president of strategy, marketing, and product at BT Global Services and held senior positions at Liberty Media and IBM. I currently serve as chair of the board of dunnhumby, and am an independent director at Grosvenor Liverpool Ltd.
In 2017, I was honored to be ranked the 16th most influential CMO in the world by Forbes, and in 2018 Inspiring50 rated me as one of the Top 50 most inspiring women in technology in the UK. As an avid tweeter, I was rated a global top 12 CMO to follow on Twitter by Mar Tech Series in 2018. I am a member of the CNBC CMO council.
I am passionate about women in STEM: I founded Tata Communications' 'Winning Mix' group, which was established to improve policies and programmes to promote the professional development of women and minorities.
I live in the UK with my husband and two sons. I enjoy being active with running, cycling, and pilates, and I love to relax with writing.