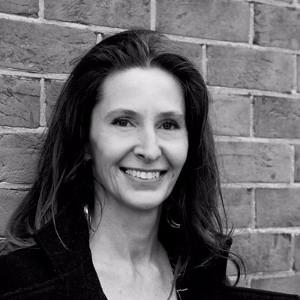 Bronwyn Ormsby
Principal Conservation Scientist
Work at Tate
As Tate's Principal Conservation Scientist, Bronwyn Ormsby manages the Conservation Science and Preventive Conservation section, and is a specialist in organic materials, carrying out the spectroscopic and chromatographic analysis of Tate's collection to support the conservation treatment process, research and programme. She also leads research into twentieth- and twenty-first century art materials and conservation processes, and has a particular interest in the cleaning of unvarnished painted surfaces. In 2012–14 she was the key scientist on the conservation project for Mark Rothko's painting Untitled, Black on Maroon 1958 (Tate T01170). Following on from her longstanding research into artists' acrylic paints, she is now leading Tate's modern and contemporary art conservation research programme, including Tate's contribution to two funded projects and two collaborative doctoral projects on the cleaning and preservation of modern and contemporary artworks.
Joined Tate 2003.
Professional expertise
Having studied science and then trained and worked as a painting conservator, Bronwyn Ormsby completed a conservation science postgraduate internship (1995–7) and completed her doctorate on William Blake's tempera paintings in 2002. Since joining Tate, her research has primarily focused on the analysis of organic polymeric materials, organic pigments, paints and the effects of conservation treatments of modern and contemporary paints and works of art. She disseminates her research internationally, including as part of professional development workshops for conservators, such as Cleaning Acrylic Painted Surfaces (CAPS). Bronwyn Ormsby is an assistant co-ordinator of the International Council of Museums (ICOM) Conservation Committee, Scientific Research Working Group (2008–) and is an editor for Springer's Cultural Heritage Science book series. At Tate, she is a member of the Conservation Engagement Group and co-ordinates Tate's internal CAPS working group.