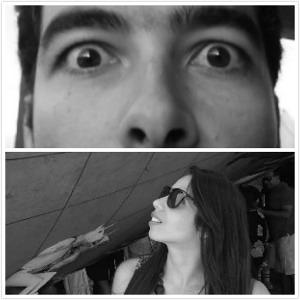 Raquel Liedke & Lucas Medina
Raquel Liedke:
QUALITY ANALYST, CONSULTANT & CAT LOVER
"I work as a consultant at Thoughtworks Brazil, passionate about software quality, interaction with people and deliver software to the delight of our customers and users.
I believe in education and technology as a tool for social transformation and want to contribute to this change."
Lucas Medina:
SOFTWARE DELIVERY HELPER
I have been helping project teams to deliver client desires. Working from the business analysis to development or test. Had worked with automated tests and dealing with new business need.
Thoughtworks has been stretching me to try out different things. Currently I am focusing on security and front end development.