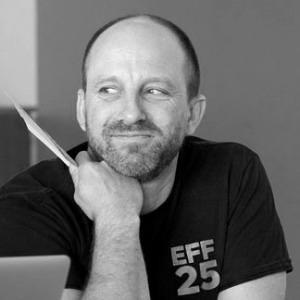 Jonny LeRoy
Head of Technology, North America
As Head of Technology in North America, Jonny is responsible for championing and progressing Thoughtworks' brand as an outstanding technology organization for its clients, employees and the industry at large.
Jonny is tasked with expanding the surface area of new technology offerings and capabilities that Thoughtworks can bring to the market, while maintaining and progressing the culture and craft that lies at the company's core. He championed the introduction of Mobile and IoT capabilities into the business, and is currently shepherding the embedding of security thinking and practices into the software delivery culture. He is a vociferous participant in framing and progressing Thoughtworks' technology strategy, with particular focus on ensuring that the wider societal consequences of technological progress are factored in.
He is a technology generalist with expertise in helping organizations become more effective at using software to their strategic advantage. He has advised clients across many sectors on architecture, delivery, collaboration, innovation, and organizational design. He started as a software developer, but during his 13 years at Thoughtworks he has played delivery, advisory, commercial, and operational roles.
Prior to Thoughtworks Jonny was a founder and CTO of a successful UK start-up. He is a self-taught technologist and brings a diverse intellectual background having studied ancient languages and philosophy at university followed up with training as a lawyer.