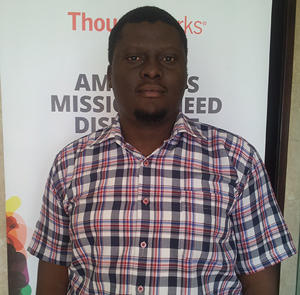 Alex Kisakye
TechOps Lead
Alex currently leads TechOps Infrastructure activities for Thoughtworks Pan Africa region. Some of his tasks include setting up new offices in Pan Africa Region as well as maintaining smooth functioning of existing ones.
He has 10 years in the IT field in which time he has worked in different functions of the IT environment including the IT Help desk, Systems and Network administration and IT management.
His passion is to use available free and open source systems to deliver value to businesses. Projects on his favourites list include, FreeBSD, CentOS and Ubuntu Linux, OpenStack, OpenNebula and CloudStack IaaS platforms as well as voice platforms such as Asterisk.
His focus is now on raising Information Security awareness within organisations and helping businesses assess their migration into the cloud.
He also love watching a good movie, video games, travelling with my family and lately anything his son loves doing.