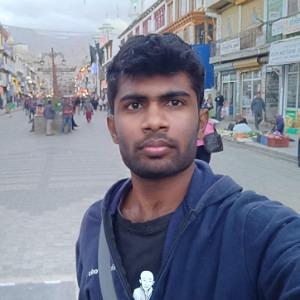 Dinesh B
Senior Consultant Developer
I'm a coding freak who is always interested in solving/seeking challenging problems.

Being in Thoughtworks, I found a lot of opportunities to work in various domains, few of them being - mobile(both iOS and Android),  micro services architecture, dev-ops tools(docker, kubernetes, terraform, etc)

In all experiences on my projects, we have used a ton of open source tools and benefited a lot. After taking a lot from community I felt its only natural

to give back as well. So I started doing some open source contributions. 

Few of my notable contributions -

sorintlab/stolon, tonyarnold/Differ, willowtreeapps/assertk.
I am also a programming language enthusiast having worked on GoLang, Elixir, Java, Kotlin, Erlang, Javascript, Typescript, Swift, Objective-C, Bash.