It has been over two decades since the Manifesto for Agile Software Development was published and the world of software development has never been the same. The manifesto itself has been very close to Thoughtworks' heart, having Martin Fowler, chief scientist at Thoughtworks and Jim Highsmith, former executive consultant at Thoughtworks as its co-creators. It's not to say that organizations weren't agile before the manifesto came along. Thoughtworks pioneered in Agile Ways of Working before the manifesto was released, however the deliberate focus to recognize agility as a necessity to be better organizations drew attention post 2001. Fast forward to 2022, the definition of agile has been through major shifts to adapt to the ever-changing Volatile-Uncertain-Complex-Ambiguous (VUCA) world with areas other than technology adopting its principles and not just surviving but thriving, leading and prospering in the world of business agility.
In 2018, Thoughtworker Sunil Mundra, principal consultant - advisory in his bestselling book 'Enterprise Agility' stated, "Adopting Agile is not enough - at the enterprise level, it is Agility that matters most. Agile needs to be integrated into all parts of the business to improve agility within and around the organizations. However it's becoming increasingly apparent that Agility is no longer a Unique Selling Proposition (USP) for organizations but is a mandate that their stakeholders are looking for." So given that continuous improvement is a journey, where are we on this journey and what's next?
Embracing diversity, equity and inclusion
Today, there is no dispute that Diversity, Equity and Inclusion (DEI) should be a business priority. Significant results call out its impact on employee engagement, experience, connection, trust, performance and enabling organizational culture. This results in better financial performance, the ability to attract diverse clients, shareholder satisfaction, the capturing of new markets, increasing team and individual productivity, positive employer branding, trust in leadership and much more. The pandemic only reiterated this need for organizations to further invest and prioritize DEI. 
While this is a positive sign, organizations often approach DEI either superficially via tokenism or with a checkbox approach. Many times, organizations adopt it as an extension of the HR function, limiting it to the HR strategy instead of the overall business strategy which further curtails the organization's ability to experience the full value of DEI – which is neither sustainable nor strategic.
From its inception, Thoughtworks' approach to DEI has been fundamental to our values, culture, vision, community and business strategy. We understood early on that the true value of DEI can only be realized if it's integrated within all aspects of the business, across functions and specifically within teams. This has been an ongoing learning journey for us. It's critical to assimilate DEI thinking into our team's practices, day to day rituals, interactions, consulting,and engineering practices (in the case of tech teams).
Thoughtworks has been an early adopter of agile software development and Extreme Programming (XP). As leaders in this space and an organization whose very foundation is built on the pillars of DEI, Thoughtworks has benefitted from years of following a unified approach of integrating Agility, XP and DEI principles into our software teams, thus bringing the best of these together.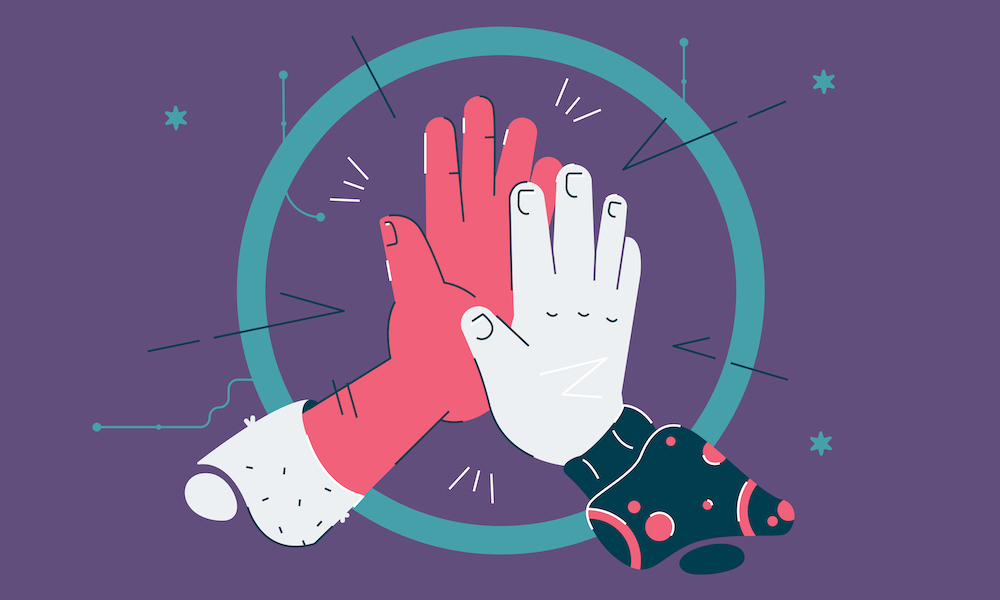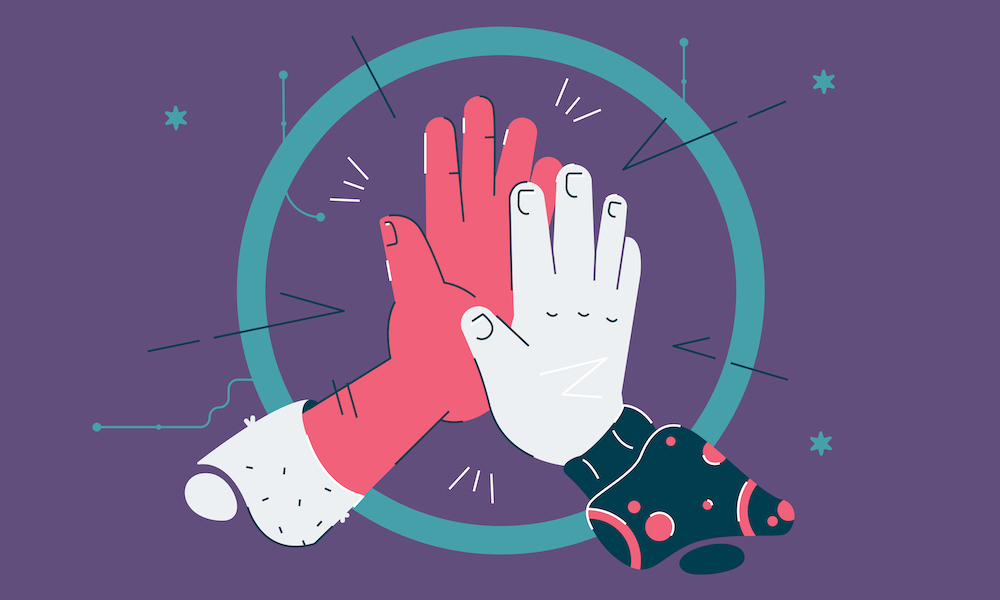 Commonalities between agility, XP and DEI
The values, principles and practices of agility, XP and DEI aren't very different; below are a few examples that strengthen this belief:
Individuals and interactions over processes and tools: this is one of the first values inscribed in the Agile Manifesto and it isn't far from the core belief of DEI. The essence of both agility and DEI is people first. In DEI, it's fundamental that people form the ethos of an organization that's building an inclusive and equitable culture. Such an environment (or culture) supports and recognizes the diversity existing in workplaces. Organizations that put their people first are the ones that reap the true benefits of a happy, engaged and supported workforce. XP addresses this through its principle of humanity emphasizing on the fact; 'people develop software' and their needs must be met.



 
Collaboration and accountability: both agile and DEI principles call for effective collaboration and collective ownership, while being accountable both as an individual and a team. The Agile Manifesto calls for building projects around motivated individuals by providing the needed environment, support and trusting them to get the job done. XP extends this through its practices of whole team approach and collective ownership (also known as shared code). Similarly in an inclusive team, diverse individuals are empowered to make decisions that achieve team goals regardless of their social or ethnic background, gender, sexual orientation, cognitive abilities, etc. We have witnessed both in agile and DEI values-imbued teams that collaborate as a community and are accountable create an inclusive-equitable culture to deliver extraordinarily positive results.



 

Adaptive to change: change is the only constant and agile practices embraces change. This is apparent in the manifesto where the principles call for "welcoming change" and "adjusting behaviors at regular intervals." Even frameworks like Scrum call for "inspection and adaptation" as its pillars. Similarly, a one-size-fits-all approach hampers true adoption of DEI. Adaptive organizations are able to meet the different needs of its people especially those from under-represented groups e.g. examining the ways of working and practices to ensure inclusion of people with specific disabilities or those with varying cognitive functions. XP addresses this through its principle of diversity, stating that a team where everyone is alike, while comfortable, is not effective and a certain level of diversity is needed for creative conflict to exist. Especially post the pandemic, the need to be adaptive to dynamic work environments and working models alongside building genuine connection and belonging is even more critical. 
Even if we consider agility and DEI as different schools of thought, their purpose seems to be aligned - creating high performing integrated teams of equals driven by shared goals. 
Intentional efforts to integrate DEI and agility 
While agility focuses on values, principles and practices (with XP having diversity as one of its key principles), there has been significant research that it may unconsciously and sometimes consciously exclude those from marginalized and under-represented groups in the workplace. This has been called out in the recent Business Agility Institute's Reimagining Agility with Diversity, Equity and Inclusion that Thoughtworks participated in. 
For example, a principle from the Agile Manifesto states, "The most efficient and effective method of conveying information to and within a development team is face-to-face conversation." This may lead to exclusion of team members who may be visually impaired or those in distributed teams working in different time zones,or those who do not have access to video conferencing in a remote setup. Simply put, it's inevitable to be excluded unless intentional effortis being made.
Instilling DEI principles and practices within teams does not happen automatically, it needs to be a conscious and continous effort to integrate it within teams and organizations. Reexamining our agile practices through the lens of DEI is a critical need as it not only strengthens agility but also helps teams truly experience inclusion and equity in the workplace. 
In conclusion - adopting agility is not enough
In an ideal context, DEI adoption should begin as a strategic business need at the  leadership level with leaders demonstrating their commitment towards it. 
Some of the best practices that should prioritize business and people priorities include:
Tapping into a diverse talent pool

Creating inclusive hiring practices

Forming employee resource/affinity groups

Nurturing positive and progressive employee experiences and engagement

DEI awareness and training

Addressing bias and microaggressions

Ensuring parity in compensation and equal opportunity

Continuous feedback loops and effective mentorship

Fair performance reviews

Making insight-led DEI decisions

Framing policies and programs to support under-represented groups that drive equity
In fact, the true value of agility can only be realized if we have DEI integrated within all aspects of our business and assimilate this thinking into teams' day to day rituals, interactions and engineering practices. As companies continue to compete for top talent and the need to provide inclusive products and services exists, organizations will benefit from leveraging DEI in their agile transformation journey - to be successful, to innovate, engage, retain talent and scale while catering to a milieu of clients.
Disclaimer: The statements and opinions expressed in this article are those of the author(s) and do not necessarily reflect the positions of Thoughtworks.