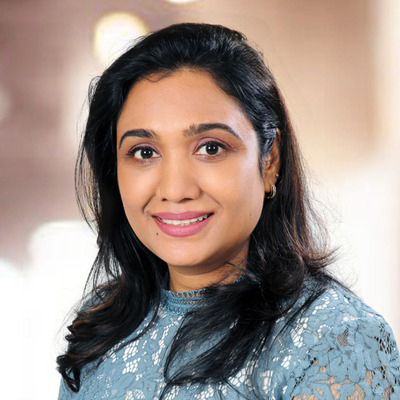 Tina Vinod
Global Head of Diversity, Equity and Inclusion
A feminist who believes in the power of an inclusive organizational culture, Tina has played a variety of strategic and leadership roles, in her more than 15 years at Thoughtworks.
A generalist with strong organizational and program management skills, Tina has gathered experience across branding and marketing to administrational and the operations side of the company's India business.
Aside from her current role,Tina also holds a position in the Corporate Social Responsibility core group. Additionally, she works with the graduate experience team at the global Thoughtworks University and chairs the company's Anti-Sexual Harassment committee in India.
Her passion for social change has seen Tina work with the global Social Impact Program, running various initiatives including the Humanitarian Software Program - an effort where Thoughtworks partners with socially focused organizations, to provide pro-bono software development services.