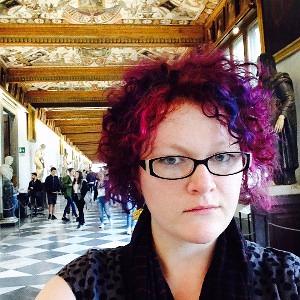 Lilly Ryan
SOFTWARE AND SYSTEMS ENGINEER, SENIOR CONSULTANT
After spending some time researching the surveillance systems of medieval Europe, I made the next logical career step and became a software engineer.
I am a fan of asking left-field questions, bringing play into work, and sinking my teeth into a good programming problem. One of my key passions is advocating for digital privacy.
Through my experiences in software I have travelled the world to talk about historical hacking, "killer apps" that actually kill, how you solve a problem like passwords, and tech teamwork in the age of the telegraph.