The New "Retail" Live E-Commerce
What is live e-commerce? It's a new way of selling that combines livestreaming and e-commerce. Livestreamers sell and broadcast products on their platform, which gives customers a more immersive and authentic shopping experience while increasing marketing accuracy for brands. Additionally, the social/entertainment aspect of live e-commerce enables instant interaction with consumers, thereby shortening their decision-making time, reducing their consumption costs, and driving the sales conversion rates.
After its emergence in 2016, live e-commerce saw a period of steady growth before the COVID-19 pandemic triggered a phase of rapid development. The live e-commerce GMV (Gross Merchandise Value) exceeded 1,433 billion RMB in 2020 and is expected to be close to 7 trillion RMB in 2025.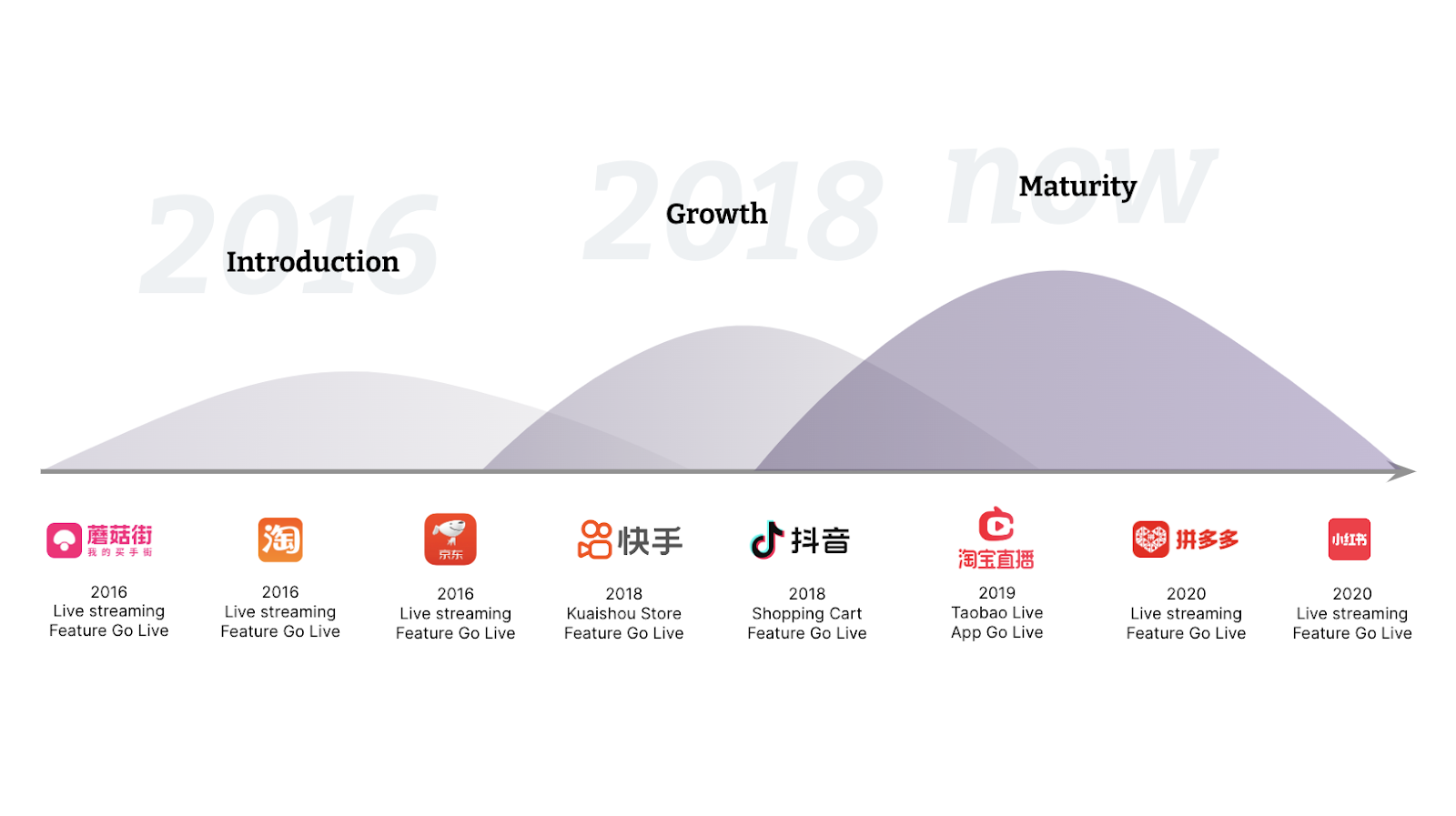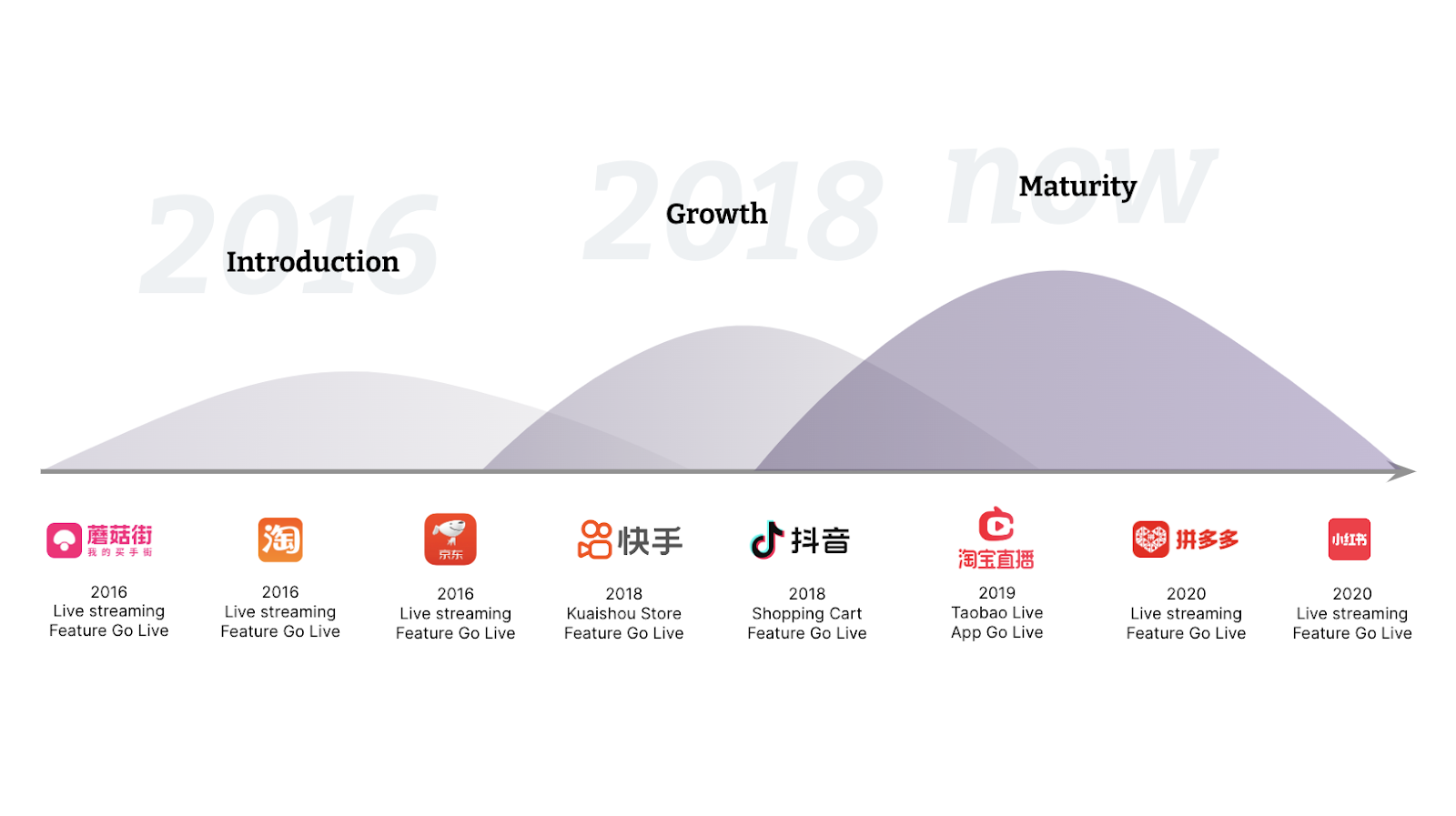 What is the value-add of live e-commerce for businesses? 
Shorten the demand chain (user demand): live e-commerce can simultaneously meet all of the users' shopping, social, and entertainment needs. With an "exclusively and strictly selected" livestreamer seller as the cornerstone, users are directly influenced online and no longer need to go to the store to buy products on the shelves. Live e-commerce not only increases the sales conversions but also shortens consumers' paths and time to purchase. 
Integration of supply chain (closed-loop omnichannel): live e-commerce has led to the integration of the supply chain, enabling marketing and sales to increase product quality and efficiency (brand building and sales effect). This also allows for future C2M reverse customization models where users are directly connected to manufacturing. This model not only maximizes scale but also achieves an almost zero inventory, forming a closed-loop omnichannel supply chain.
Scenario-based precise marketing (brand operation): Unlike the traditional model of "people are looking for goods", live e-commerce has transitioned to "goods are looking for people" instead. Live-commerce provides customers with a custom Shopping Mall, enhancing the brand's overall marketing efficiency.
Create private traffic for the brand (user growth): live e-commerce drives a higher customer acquisition rate by expanding brands' own customer acquisition channels. Combining content with e-commerce platforms' existing abundance of traffic, the live e-commerce channel can boost private domain traffic conversion. It also enhances user loyalty, ultimately helping the brand achieve exponential user growth.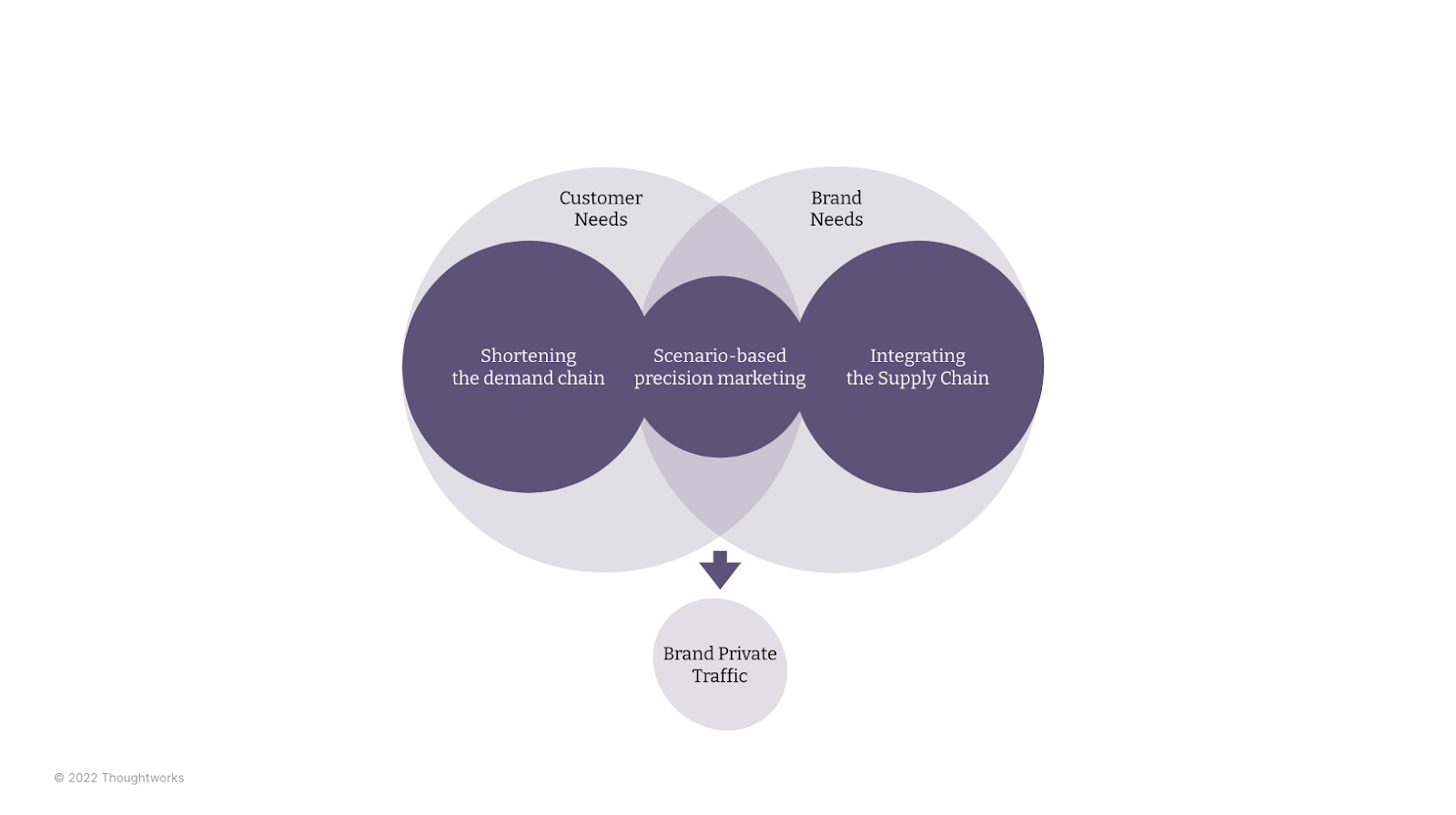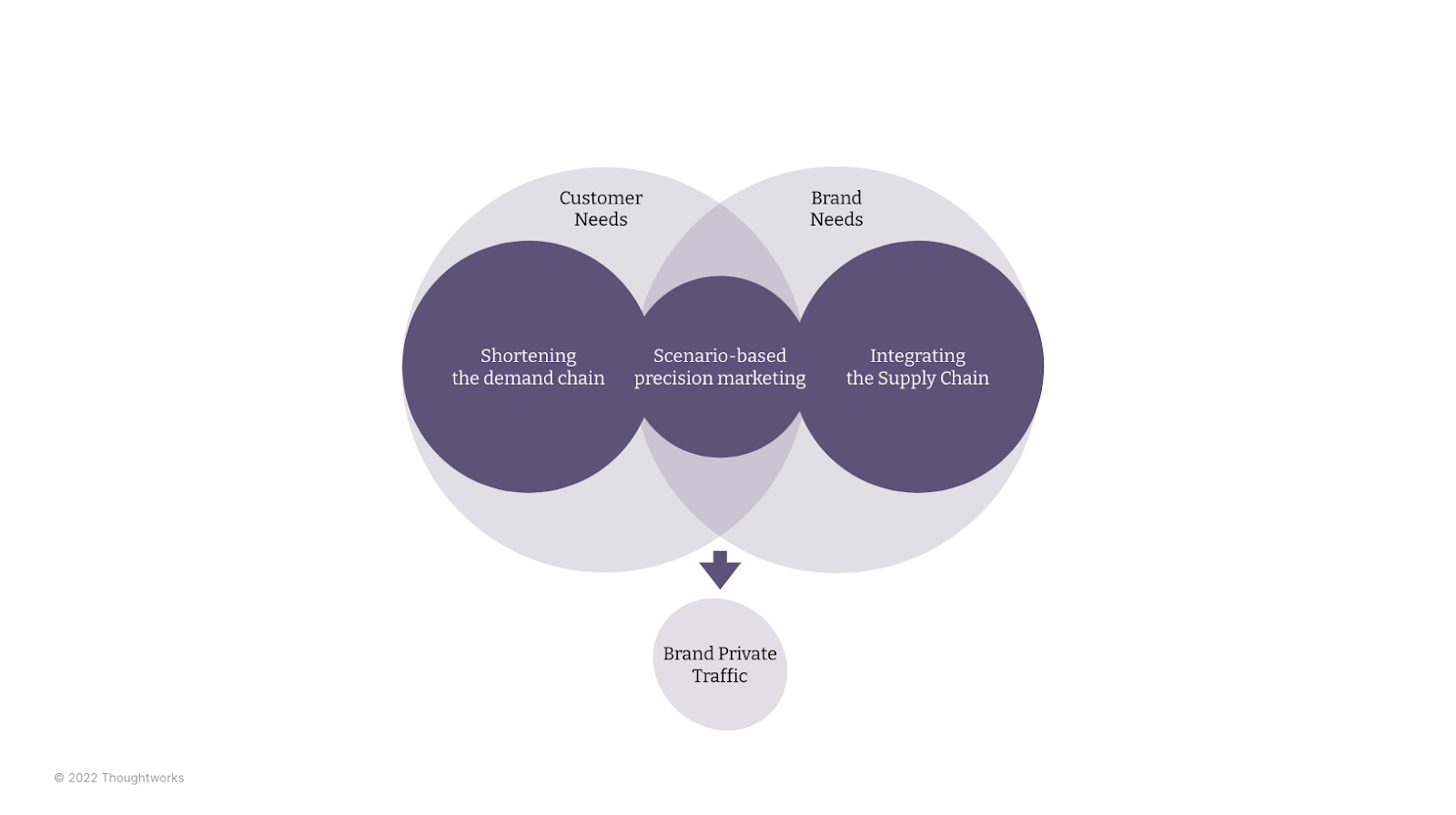 The New "Thinking" of Live E-commerce
Why is live e-commerce going viral? Because of "interest-based e-commerce."
For consumers, there are three basic decision elements while shopping: needs, touchpoints, and trust.
In the traditional model, the typical purchase decision goes: need - touchpoint - trust. For example, a heatwave triggers a need for AC units. The customer would then go to JD.com or Tmall to look up AC brands and related keywords. After extensive browsing, the customer selects a trusted brand and completes the purchase loop. This behavior is also more compatible with supermarket shopping, where the decision-making time is relatively short. 
However, interest-based e-commerce is based on people's search for a better quality of life rather than a specific need, so that the purchase decision is now: touchpoint - trust - need. Taking skincare products as an example, most women already have an abundance of products and don't need more. But seeing a famous influencer's positive opinion on a product creates a sense of trust that they too can get the same result and triggers a need to buy. Swiping videos on Douyin (TikTok) is now the equivalent of shopping.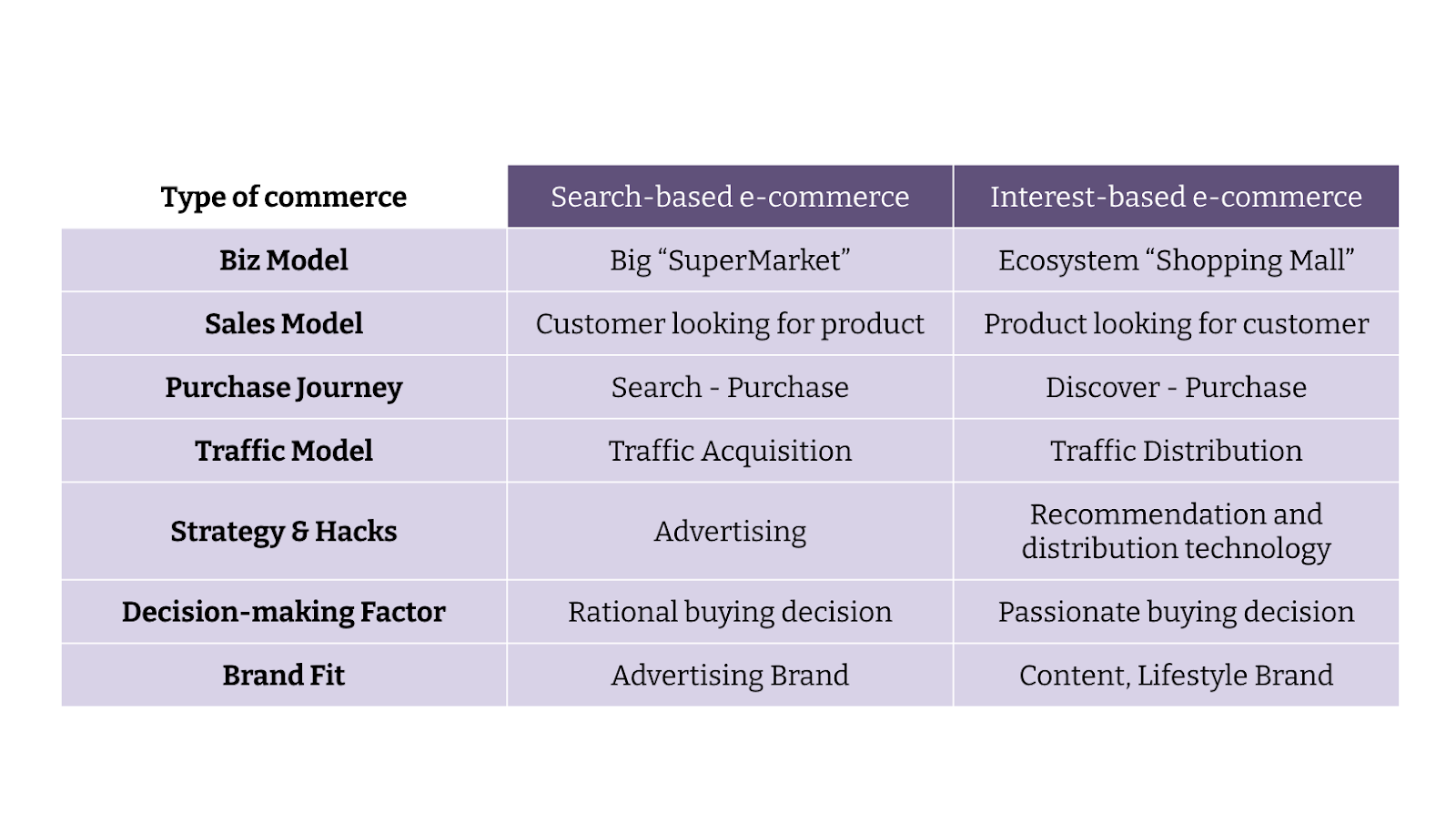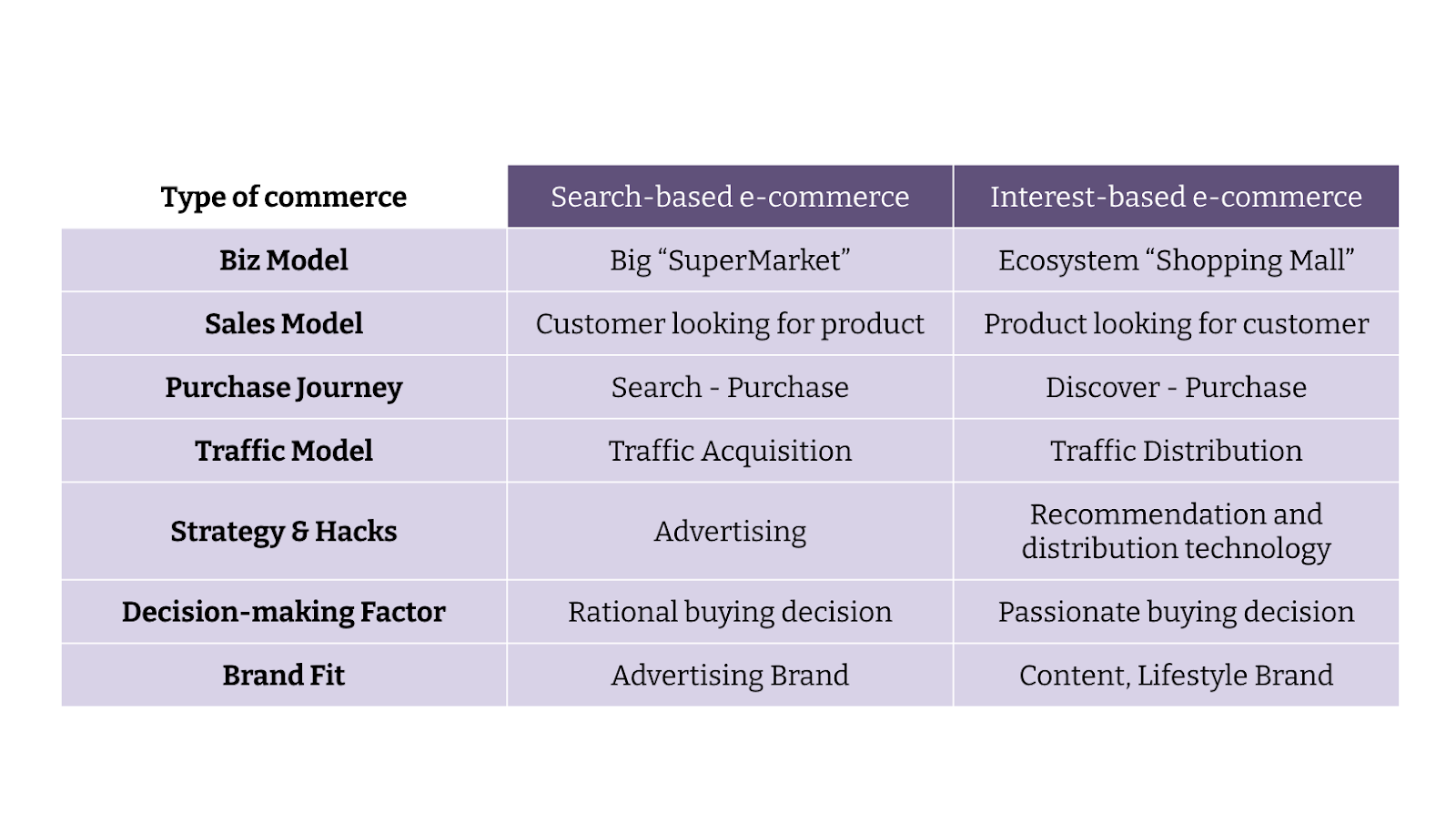 In the next part of this article, we'll discuss the new "ecosystem" of live e-commerce.
Grateful acknowledgement is made to Jessie Lee and the rest of the China Retail team for their contribution to this article.
Disclaimer: The statements and opinions expressed in this article are those of the author(s) and do not necessarily reflect the positions of Thoughtworks.