Professionals are spending more hours 'at work' than ever before. This could be credited to the evolving nature of business priorities coupled with how connected we are today. Organizations like Thoughtworks are working to both understand how this lifestyle change has impacted employees and therefore provide more support.
The 'always-on' work culture, which is particularly prevalent in the technology sector, hinges on deprived sleep, high-pressure environments, working across time zones, high attrition related strain, and more. It's not uncommon for technologists to complain of burnout, work-related anxiety, and depression. To address these issues, Thoughtworks employs a holistic approach that takes into consideration everything from people policies to learning initiatives to social awareness and sensitization efforts.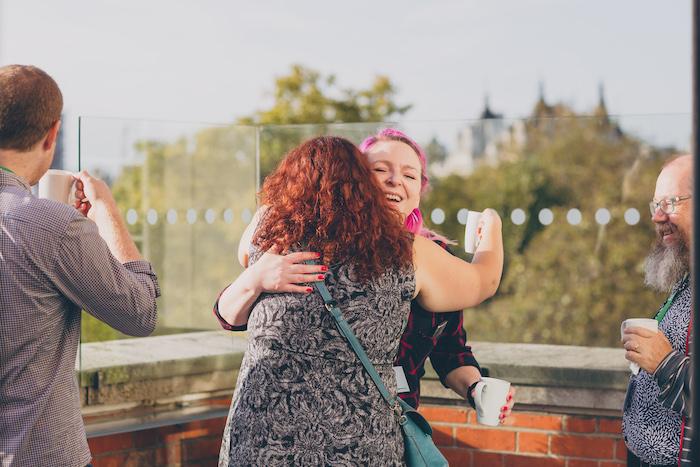 Here is a roundup of what we've implemented at Thoughtworks that promote mental health and wellness at work:
1. Destigmatize mental health and wellness
Our end goal is to build an inclusive workplace where everyone feels safe and valued. This means we have to rid ourselves of the stigma attached to mental health and draw attention to its impact on overall health. 
Our first action points included sensitization and building awareness while focusing on creating a trustworthy environment where one can acknowledge, engage, and ask for help. Some of the tools that help us are unconscious bias workshops, using theatre as a medium to encourage meaningful conversations, and engaging with external mental health experts.
2. Tailor training material to diverse needs
When catering to as diverse a workforce as we have at Thoughtworks, relevant information sources should include contextual examples that cover the gender spectrum and generational diversity. The content should also cover topics like self-assistance, how to recognize symptoms, and how one can support others. 

3. Augment your Employee Assistance Program or EAP
An organization's EAP services should include access to mental and emotional wellness. In addition to providing professional and confidential telephonic and chat support, employees should also have access to one-on-one counseling sessions as per their comfort.
4. Nurture a space to share vulnerabilities
Research confirms that mental health, physical health, and work-related performance are all interdependent. Building a culture of belonging where people  can share their vulnerabilities is built on the back of timely conversations, freedom to call for help, empathy, and intuitive support. Organizations should remember that it takes patience and time to craft a work environment that is inclusive, positive and non-judgemental. Such a space can eventually become a safety net for colleagues who need it the most.

5. Get a pulse of mental health at work via anonymous surveys
Data from such surveys help organizations gauge their employees' emotional well-being quotient. This also helps leadership and people teams strategize on programs to invest in and how to design them for accessibility.
6. Promote self-help
Initiatives like meditation and mindfulness sessions, yoga classes, and providing a space to de-stress at work can help in coping with work-related tension.
7. Train the leadership and function heads
Leadership, HR, and D&I teams need training to successfully identify and recognize signs of mental and emotional illness. They have to equip themselves to be understanding, empathetic, and non-judgemental. They will need the skills to support employees as and when required. 
8. Create an information hub 
Internal or intra-office forums and communication hubs will have to be updated with contact information for emergency counseling. Additionally, reading materials or approved multi-format content on relevant themes around mental health should be made available to employees.
In a world where workplaces have historically recognized physical wellness as a critical measure but often disregarded mental health and wellness, conversations around mental health and emotional well-being are a sure sign of progress. I hope the above-listed points will help organizations create a safe space for employees to battle and eventually prevent mental stress. I'd consider this an imperative in today's digitized, highly stressed, and interconnected workplace environments.
A version of this article has appeared in TechGig
.
Disclaimer: The statements and opinions expressed in this article are those of the author(s) and do not necessarily reflect the positions of Thoughtworks.