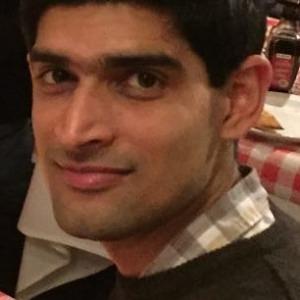 Srinivas Murty
QA consultant
When people ask me what makes a good QA, my answer is always "Be like a child"  curious and open minded.
I feel one can not be "trained" to be a good QA unless they naturally have this sort of a personality. It is an art to be discovered and a journey that I went through to achieve it.
I believe that Quality is something that not only applies to software but also the processes around developing it. It is about identifying risks as early in the process as possible.
A lot of these principles are things that I learned working in different projects across various sectors in multiple countries.
I love talking to people and share my experiences. Agile coaching and QA consulting comes naturally after being exposed to so many different situations. 
With over 14 years of experience, I have previously worked for Siemens and Capgemini leading their software testing practices. 
I have a Masters from Manchester Business School and Bachelors in Electronics & Instrumentation Engineering from Mumbai University