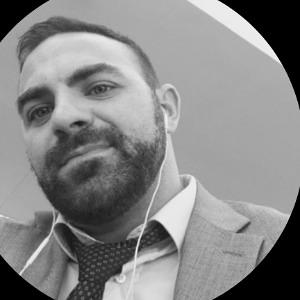 Nathan Urquhart
PROJECT MANAGER / BUSINESS ANALYST
I am an experienced leader who has designed and implemented business analysis and service support arms for organisations as well as developed and owned my own business analyst consultancy. 
I have worked all over the world; starting in the UK, the US, Israel and South Africa.
I am a Project Manager, Business Analyst, "Smart Creative" and Hobbyist Developer with an extensive record of delivering regulatory, software development and business transformation projects within time and budget.
I am passionate about delivery, tech, data science / AI, learning / coaching and creating a safe and equal environment for people to work in.
One of the best parts of my role is working with like-minded people who are here to help others and not just themselves. 
I enjoy working with cross functional teams who actively give feedback for continuous improvement and I love that in ThoughWorks I am encouraged to be myself, not to fit a particular mould or majority.