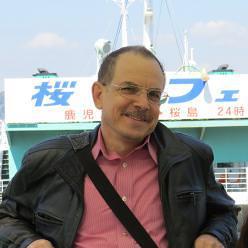 Before joining Thoughtworks in August 2012, I was an independent consultant, working on test automation systems at MCI Worldcom leading up to Y2K, and years as team lead for building what is today the Maintenance and Engineering systems for the world's largest regional airline.
I started practice in the Borland camp: Pascal, PAL and Object-Pascal / Delphi.  SQL has always been core, TSQL, PL-SQL and mySQL. These days I'm in PHP with a more than bit of Bash; for the road forward, I looking to to Python and OpenStack. In any case, like making code work.
The most influential event of my career was when I stumbled onto Martin Fowler's book "Refactoring" at UML World in NYC in 1999. It helped me develop a knack for legacy code bases, a tortoise-and-the-hare kind of thing, not infrequently resulting in a refactored legacy project still in production years after platoons of C++ or Java devs burned millions of dollars on what started as an eager rewrite. Sometimes it was the better value when their stuff didn't deliver at all. I've read piles of tech books before and since, and "Refactoring" still holds the high ground. It taught me to value working software over ambitious reforms.
I've become increasingly drawn into the nexus of software and publishing. We tend to think of www in terms of the smorgasbord of technology required to make it work, but I find it more useful to think of it as a sort of bionic publishing venture. Web devs need to learn to think like publishers, publishers desperately need to take a page from the emerging school of content marketers, and content marketers need to double-down on their relationship with devs. The prize is the means to communicate ideas, that's what publishing is; yet another field that is in a lovely cycle of disruption.