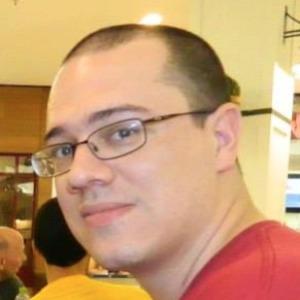 Marcos Vinicius
DEVELOPER, CONSULTANT & disturber
My first coding experience was in 7th grade designing a scaled Solar System using Logo. Since then I've been working, studying and playing with several programming languages both for personal and professional reasons. Being a software developer, meanwhile, became much more than just coding, and started encompassing designing, architecting, testing in several levels, analysing, managing, leading, consulting, etc. In Agile times, being a developer is something much larger, and several roles are played intertwined.
In the past 12 years (or more) I've also had the chance to run my own company and work in the business area in operational, tactical and strategic levels. My main role was doing product thinking and innovation and I've led at least four big projects: one internal dealing with complex billing and financial system, other two were software delivery to Brazilian government, and the fourth was a commercial application dealing with document translation and integration within the supply chain.
I am an independent researcher on computer science. My main areas of focus are compilers, AI, natural language processing and algorithms. Thanks to globalization, books and Coursera I've been able to interact with great minds all over the place and with a lot of flexibility.
Also, weirdly, I had the chance to graduate in History. This helps not only to be a better scientist (ask me how), but also to put everything on the perspective of time, society and philosophy. I do believe one of our responsibilities while in this world is being at the services of those with less social and economic privileges than us.