Three Ways Retailers Can Strike A Balance Between Marketing And IT
The retail landscape has evolved dramatically in the last 20 years – and what an understatement that is. We have seen the transition from a singular brick-and-mortar outlet, to an arsenal of consumer channels that has shifted the power from store owner to shopper. It's all about the customer's omnichannel experience, and retail organizations are realizing that all efforts, marketing and IT, should revolve around delivering on customer touch points that provide the most engaging and rewarding shopping experiences. This means that the two-way neighborhood street between marketing and IT must look more like a high-speed freeway - it's full speed ahead for retail IT. C-suite executives must realize that marketing and IT are the drivers of success in responding to constantly changing customer expectations, and the two departments must be in sync to develop best-in-class digital solutions that answer those needs, and answer them now.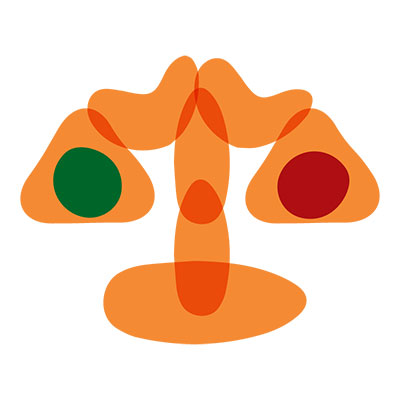 These vital concepts to success in retailing concentrate heavily on the need for speed. CMOs and their teams work closely with IT to create the products and experiences customers want, but conflicting budgets, bandwidth and skill sets make for a rocky road ahead for timely digital innovation. So what's the answer? CMOs and CIOs must join forces and if necessary bring on expert outside resources to fuel a marketing tech powerhouse that can analyze customer demands, build relevant solutions with speed, and deliver it on the right channels at the right time.
Here are three rules of thumb retailers must keep in mind for a successful marketing-IT relationship:
Consider technology a key component to the overall business strategy. This is the first step in creating a dynamic and effective relationship between marketing and IT departments. With the importance placed on technology as a key component to overall business success, resources can be allocated accordingly. Today, the big question is how retailers can provide customers with the right products and an engaging experience that will excite and inspire. Technology is the biggest driver of these touch points, and marketing and IT teams must share similar perspectives on expectations and approach when an opportunity arises to bring innovative digital solutions to the customer. The industry is moving at such a cadence that if retailers leave technology on the backburner, thought leaders and innovators will rise to the top and leave laggards behind.
 
Ensure your IT teams have the right skill sets, bandwidth and budget to accomplish IT and marketing projects in a timely manner by leveraging outside help. Due to the blurring line between digital marketing and IT departments, there's a constant battle for bandwidth, budget and expertise to complete projects on a timeline that serves a company's need for relevance and value in the marketplace. Traditional methodologies for adopting new digital initiatives are outdated, and IT teams built in years past may not have the required skill sets to deliver on the problems retailers face today. Retailers must determine if they have the internal technology capabilities and capacities to identify and answer problems with haste. Taking two years to roll out a new solution will result in nothing but wasted budget and resources, as customer expectations will most certainly have changed drastically. Identify opportunities for enhancement, assess internal capabilities and leverage outside resources to act fast for a fruitful and relevant technology solution.
 
Balance internal IT investments with external, customer-facing solutions. Historically, IT has focused predominantly on internal facing solutions – supply chain management, back office solutions, HR management, pricing solutions, etc. We are now at a crossroads where IT must continue to maintain those internal solutions but must also focus investment in external customer-facing solutions driven by digital and ecommerce teams. This is where consulting firms with specific expertise in technology that enriches the shopping experience will reveal their true value to a retailer, as many internal IT teams may not have been built with a vision for such innovation. In today's retail landscape, marketing and IT teams, and their external counterparts, must work in tandem at an equally responsive pace to deliver on the constantly evolving channels and touch points for the customer-in-charge.
The relationship between marketing and IT should be responsive and impactful with high consideration for timeliness and relevance. The retailers that can successfully tap into that balanced formula between the two departments are the ones that will dominate the industry and bring the most engaging shopping experiences to customers when and how they need it most.
A version of this article first appeared on Integrated Solutions for Retailers. 
Disclaimer: The statements and opinions expressed in this article are those of the author(s) and do not necessarily reflect the positions of Thoughtworks.