The average tenure of featured companies on the S&P 500 Index will shrink to just 12 years by 2027, from over 33 years in 1964. Surviving in today's highly-competitive business landscape calls for enterprises to innovate — and often disrupt their own business models. Corporate venturing has evolved into an important means to achieve just that. 
What is corporate venturing?
Corporate venturing is when a company collaborates with external startups or funds innovative initiatives led by intrapreneurs from its own ranks, often to:
Respond to changing business realities, evolving technologies and threats from competition

 

Innovate around existing business models to create or capitalize on new opportunities

 
Corporate venturing occurs in a range of forms including incubator programs, innovation sprints and hackathons. Many large businesses establish venturing arms to experiment and innovate quickly. Compared with traditional growth paths, venturing offers a springboard for ideas.
The venturing approach has multiple advantages over more traditional growth paths:
Growth patterns: Venturing creates a repeatable process to find the next revenue center for the business, even if some efforts result in failure. Traditional growth is often a one-time hit-or-miss effort that is typically long winded.
Agility: Traditional enterprise growth strategies are notorious for being rigid and only show value after huge investments of time and money. Venturing on the other hand involves much less capital. It also offers more frequent value checkpoints right from idea validation to rapid prototyping as the ventures are being built out.
Ability to pivot: Since venturing tends to incorporate short feedback cycles and a lean portfolio structure, it allows the flexibility to quickly pivot based on results of each checkpoint in the governance loop.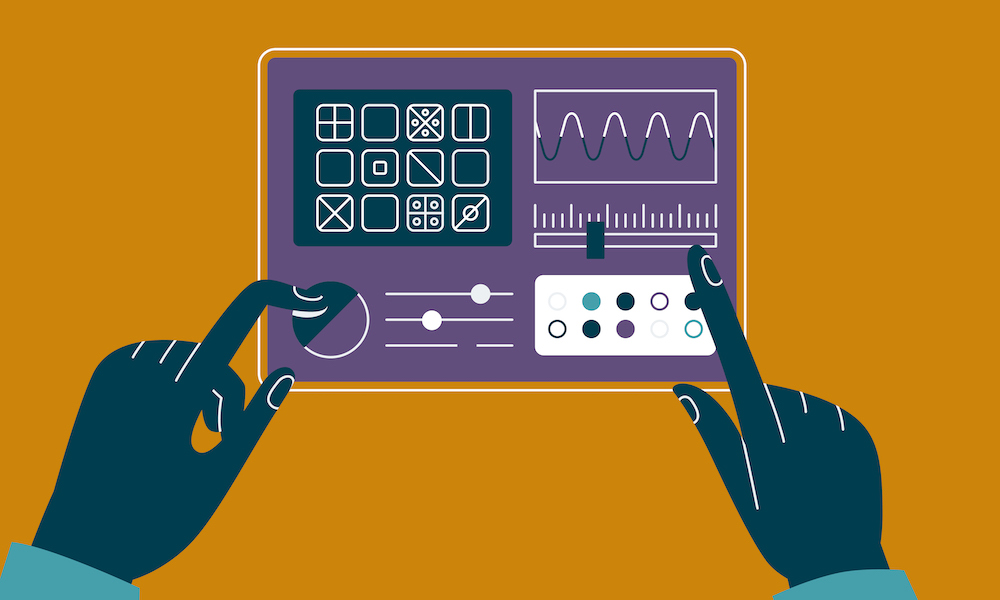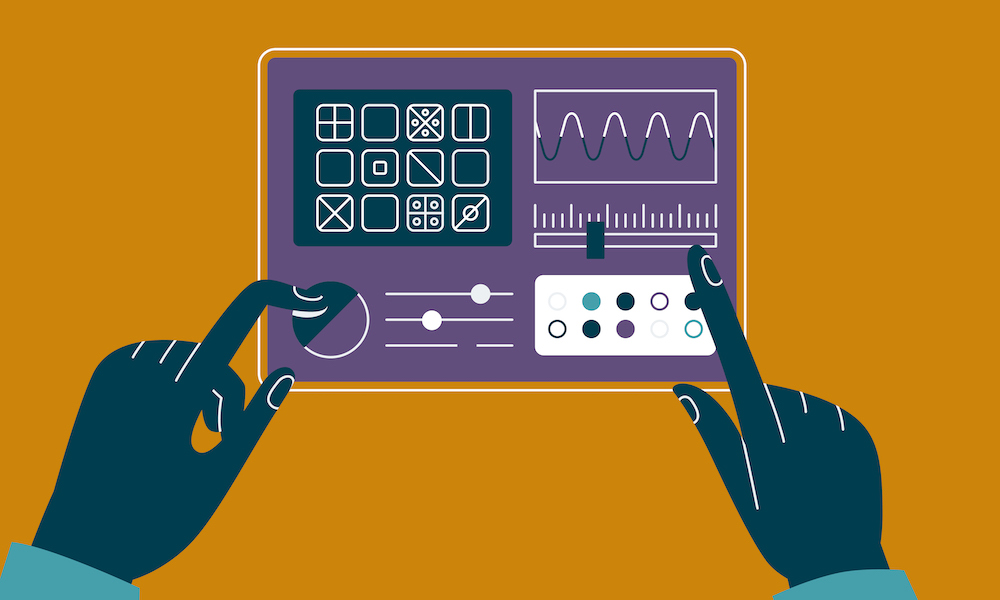 What can go wrong with corporate venturing?
While the advantages are plenty, corporate venturing isn't an easy hack to multiply revenue, as it is often assumed to be. In fact, it is not uncommon for corporate ventures to fail, wasting significant time, effort and money. These happen typically because enterprises fail to set the right strategy, governance or tactics to ensure success. 
Here's our guidance on how to avoid the common pitfalls of corporate venturing — under the three lenses of strategy, governance and tactics.
Strategy
Pitfall one: Not understanding customer needs
Nike's Adventure club, a subscription service for kid's trainers, was designed to make it easy for parents to deal with their children's growth spurts. However, it ended up not catering to the actual consumer — the kids. Without customization options and continued engagement, Nike was forced to wind down the venture in just three years. 
How you can avoid it:
Prioritize customer value over all other metrics of success - the usual suspects being activity metrics and business efficiency metrics. This keeps the team focused on what's important

 

Involve your champion customers in validating your hypotheses. Collaborating with customers for research and prototyping will ensure you have the much needed buy-in and input directly from them

 
Pitfall two: Not having a viable revenue stream
An American multinational retail corporation's personal shopping service allowed customers to order items via text using a chatbot. Though the retailer heavily invested in building this chatbot in the pre-ChatGPT era, the service couldn't generate enough revenue, because of low adoption rates – therefore not justifying further investment either.
How you can avoid it:
Keep your strategy lightweight with clear revenue goals over short spans of time

 

Start with a small set of initiatives instead of taking on too much too soon

 

Make frequent course corrections based on the customer value and revenue achieved

 
Pitfall three: Not collaborating with the larger ecosystem
Google-backed Dunzo — a platform where customers, merchants, delivery runners and brands could interact — managed to make D2C efforts by big incumbent retail players like BigBazaar, Reliance and Spar irrelevant.
How you can avoid it:
For any new venture, analyze potential partners who are already executing the capabilities that you need to enable the business model. Instead of using a brute-force acquisition strategy, keep focussed on the core of your business and build visibility and governance to keep your partners accountable

 

For each role in the ecosystem, identify the flow of value - What's in it for your customer? What's in it for your partner? What's in it for the community the business will operate in? This will help you design and tweak your business models to guarantee satisfaction for all stakeholders involved

 
Pitfall four: Not effectively leveraging digital technologies 
Indigo, a Canadian bookstore chain, launched the RECO app to boost sales through community-driven curation and recommendations. But, the app had to be shut down because it did not leverage commonly known algorithms to drive personalization and hence adoption was low.
How you can avoid it:
Leaders must avoid closeting themselves away in long, drawn-out meetings behind closed boardroom doors. Instead, nurture collaborative ideation with a diverse set of stakeholders to drive overall strategy. 
Governance
Pitfall one: Not giving  the venture freedom with budgeting and decision-making
When Twitter acquired Vine in 2012, the latter did not enjoy its own governance structures, resources and decision-makers to own its outcomes. And, Vine was discontinued after a while.
How you can avoid it:
Set up governance rhythms that empower ‌venture teams with freedom and budgets to make swift decisions

 

Avoid micromanagement. Give venture teams the space to be agile and independent

 
Pitfall two: Not identifying the right metrics and the analytics to track those metrics
On a recent client project, we noted that the strategy was failing because they were identifying and tracking the wrong metrics. This led to a waterfall-like model with no visibility into whether the investments were creating any value.
How you can avoid it:
Prioritize metrics that describe customer value, followed by other business and activity measures

 

Design governance rhythms that enable teams to focus on the big picture. This helps them evolve their day-to-day tasks based on ‌progress made toward their goals

 
Tactics
Pitfall one: Not understanding the competitive landscape
Chushou, a live streaming service backed by Google and Baidu, was unable to keep up with the likes of Tencent, Twitch (backed by Amazon) and Hotstar. Even though they were reportedly on the road to breaking even, they were unable to pay their content creators as much as their competitors were.
How you can avoid it:
Invest in credible market research while creating a business case for the venture

 

Build your go-to-market strategy only after a thorough review of competitor offerings and their performance. This approach will allow you to solve the right problems and identify the right messaging for your venture to compete effectively against incumbents 

 
Pitfall two: Not considering how the model will scale
Loon is a 'moonshot' project that aimed to provide rural and remote regions with internet access, using high-altitude balloons. It made waves in parts of Puerto Rico and Peru when they were hit by natural disasters. Yet, it failed to achieve its vision of bringing the internet to the next billion users. This was largely because of its inability to optimize costs of its consumer product and infrastructure at scale, therefore needing to be ramped down.
How you can avoid it:
Create a financial model for the new business with multiple possibilities to create value

 

Factor in predictable uncertainties 

 

Design a lightweight, lean governance structure to allow flexibility in implementation

 
Pitfall three: Not taking operational complexity and related costs into account
One of our retail clients aspired to spin off internal tools into separate revenue generating units. This caused disruptions to internal teams, causing a dip in productivity and a growing negative sentiment toward the new strategy.
How you can avoid it:
Involve operations teams in venture strategy design and budgeting, instead of just tasking them with execution

 

Use frameworks like the Business Model Canvas to incorporate key complexities in activities, partnerships, costs and value streams

 
Pitfall four: Not protecting intellectual property 
TaxiForSure, a ride hailing app, launched their app well before Uber and Ola. With one of its founders being ex-Quallcomm, they were ahead of the curve with several features that are now standard in the market - polling drivers to minimize wait times, GPS trackers in all cabs, giving drivers visibility of destinations to minimize cancellations and even their early feedback systems. However, as they didn't make sufficiently strong measures to protect these ideas in India, they lost out to competition that had much deeper pockets. 
How you can avoid it:
Evaluate the intangible assets of the venture such as intellectual property, research, technology and expertise

 

Consider setting targets for the creation of intellectual property. For example, one of the measures of success could be the number of patents or trademarks filed by the venture

 
Conclusion
The fundamental differentiator for corporate venturing is that it can leverage the expertise and resources of the core business without the baggage of traditional growth paths. To achieve this in reality, enterprises must design corporate venturing programs that:
Constantly drive customer value and business outcomes

 

Can quickly react to change with startup-like agility

 

Enable the business to consistently find its next growth engines

 
At Thoughtworks, we support our clients in setting up effective and productive corporate venturing programs. We follow a carefully-designed process to create the right blend of venturing models and governance rhythms to implement a low-risk, lean and flexible program. Our framework helps enterprises navigate the challenges outlined above, so they can achieve their goals and create lasting customer value.
Disclaimer: The statements and opinions expressed in this article are those of the author(s) and do not necessarily reflect the positions of Thoughtworks.