Insurers, in response to the new normal, are enhancing existing services while unlocking new sources of revenue. We believe their competitive advantage lies in the vast reserves of their own data and third party data sources – that insurers have access to.
For insurers, effectively leveraging the enormous value of all that data will become a critical asset in the insurance industry's journey to be more digitally adept, agile and resilient. 
A MarketsandMarkets research states; the global data monetization market is set to reach $6.1 billion by 2025, up from the $2.3 billion in 2020. And, in that context, we expect insurers' competitive advantage to be governed by: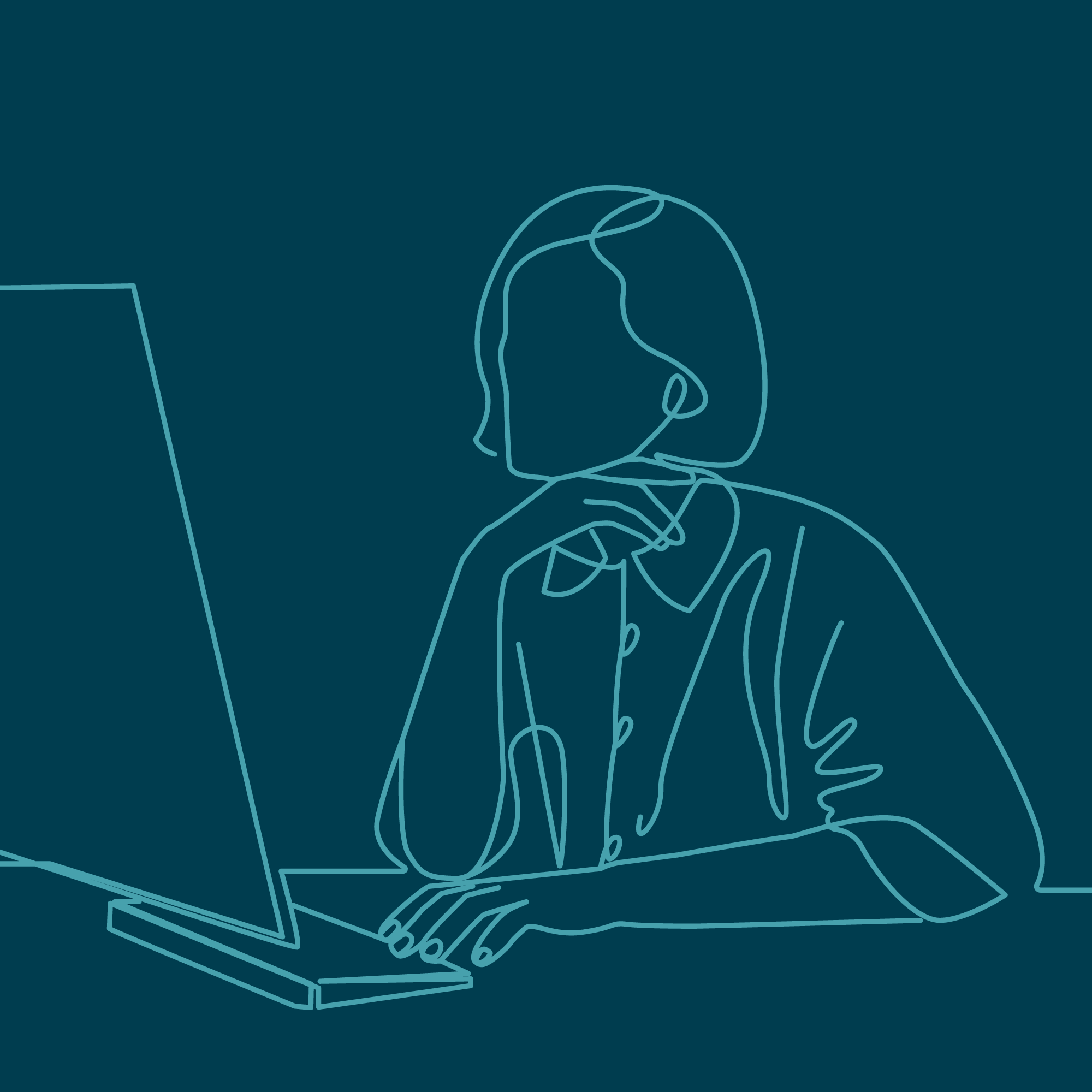 Hyper-personalization: Digital natives expect their insurance to take their health (fitness/hygiene), social (life events) and usage (driving history) behaviors into consideration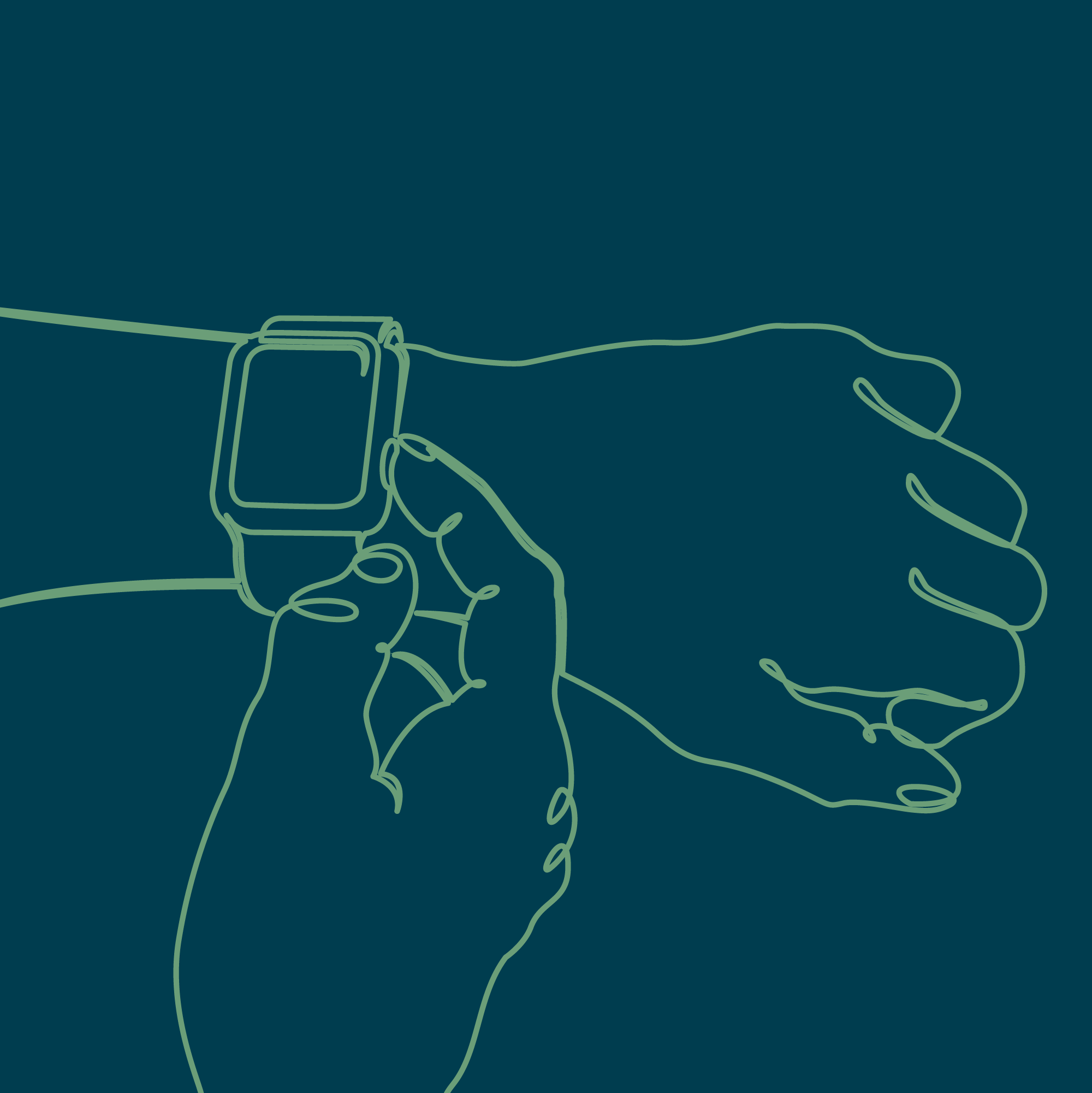 Wearables and IoT: Adoption of wearables and health monitoring gadgets continues to grow, helping insurers deliver timely and personalized services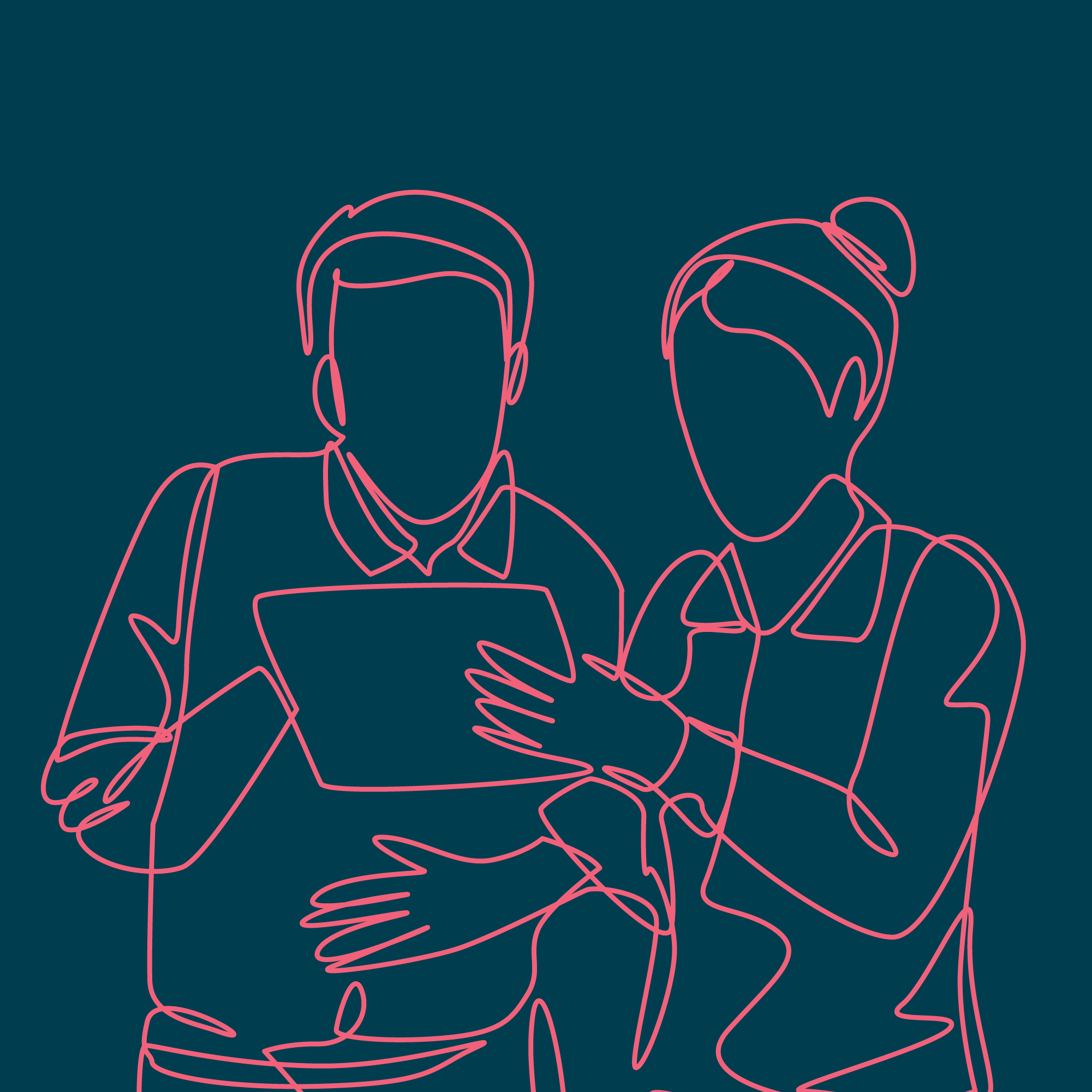 Digital-as-a-channel: The accelerated (post-pandemic) acceptance of digital interaction is adding to data generation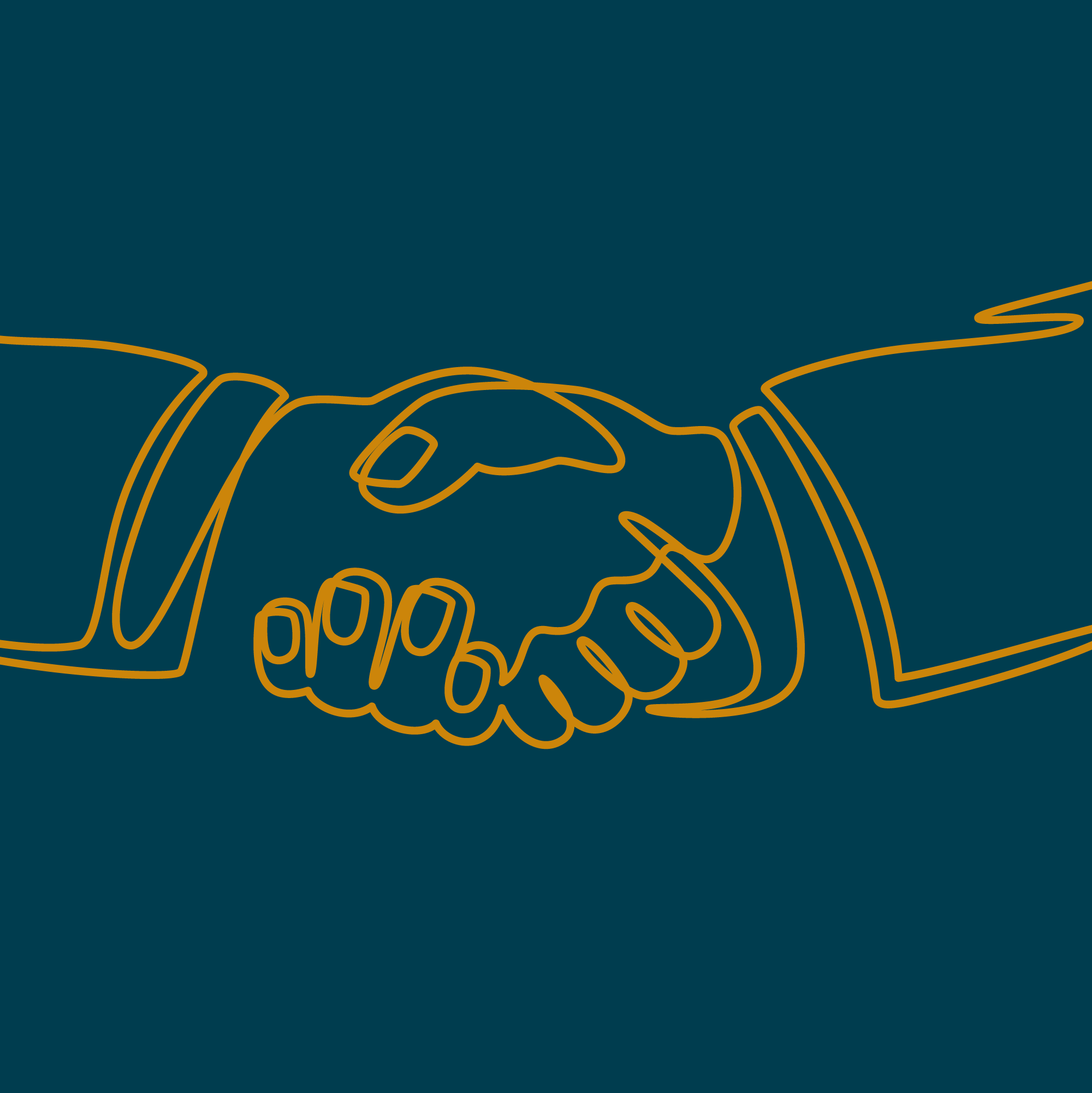 Ecosystem collaboration: Collaborative ecosystems encourages insurance-as-a-service and competent partnerships sharing customer information with consent
The internal-to-external monetization of data 
Insurance carriers have to analyze the kind of data they are managing to arrive at the optimum data monetization journey. 
Based on the nature of services they offer, carriers manage multiple customer datasets – demographic data, financial data, health data, corporate employee data, medical and property indicative data etc. Over time, a large insurance carrier can be expected to hold data at a sectoral level for key customer demographics, with historical context. 
Such 'data richness' will help refine underwriting models, improve pricing efficiency and the risk management of insurance policies while also helping to harness data for external monetization under new revenue streams.
External monetization of data is hastening along because of an increased focus on open insurance – where carriers enable data sharing with ecosystem players like reinsurance companies, distribution partners and corporations. This approach pushes for the external monetization of datasets that insurers have conventionally managed, by providing aggregated data or benchmarks as new revenue streams.
Below is an illustration of an insurance-related datasets' journey in three stages. The optimal incorporation of data and processes chart a data monetization journey across internal and external monetization use cases. Our illustration uses health insurance as an example. 
Stage one: information on the patient's lifestyle, their financial interaction data can help hyper personalize insurance offerings and experiences – to more relevantly cross-sell, upsell and nudge 

 

Stage two: the carrier incorporates external data from relevant IoT health devices and social media activity to refine its underwriting for better risk management. Health insurance companies can use health device's data in combination with historical insurance claims data to develop new offers with discounts on premiums. 

 

Stage three: carriers use aggregated lifestyle related health data and provide benchmarks or relevant slices to partners like health food companies or health device companies

 
Internal to external data monetization with additional datasets and data transformation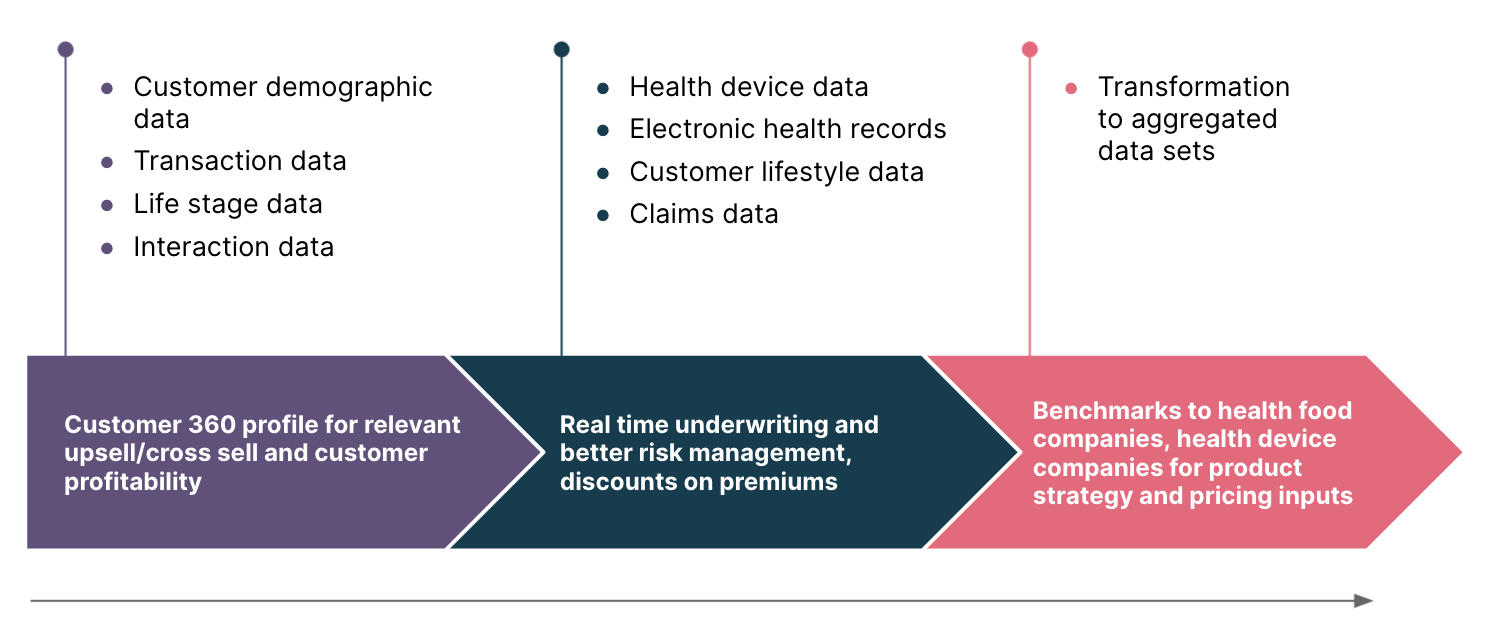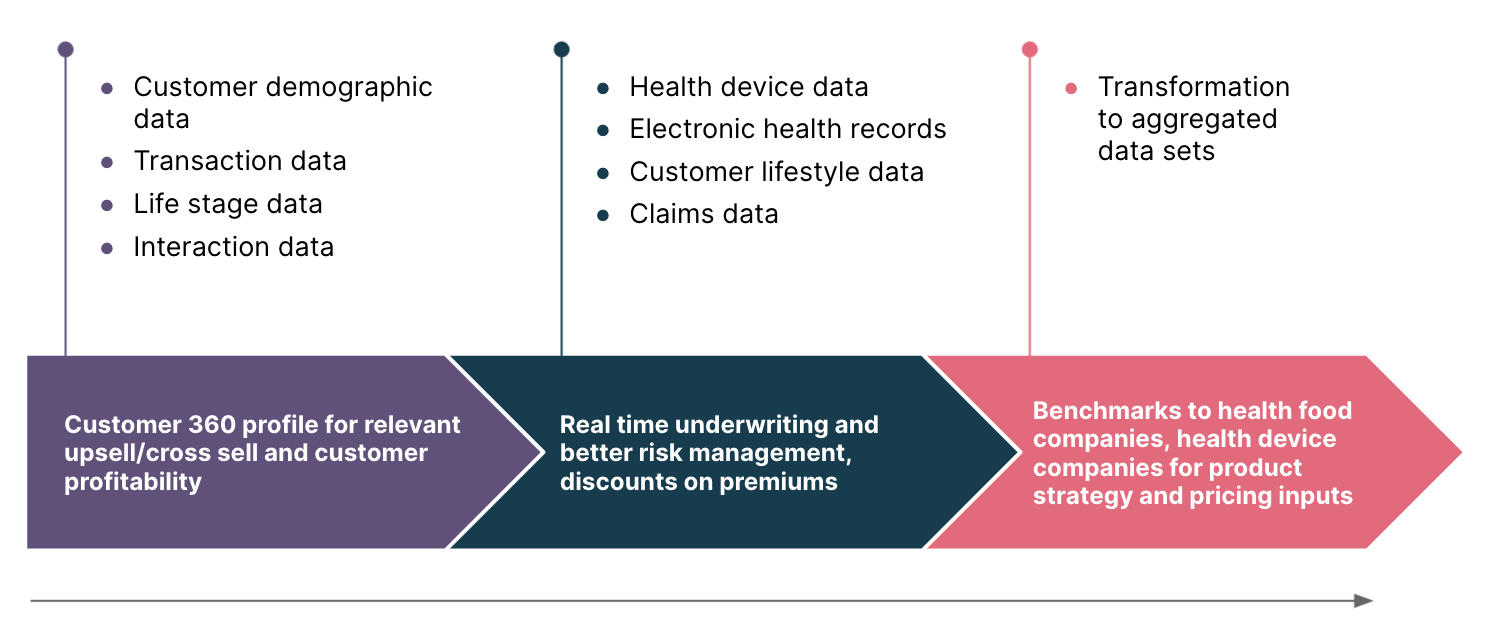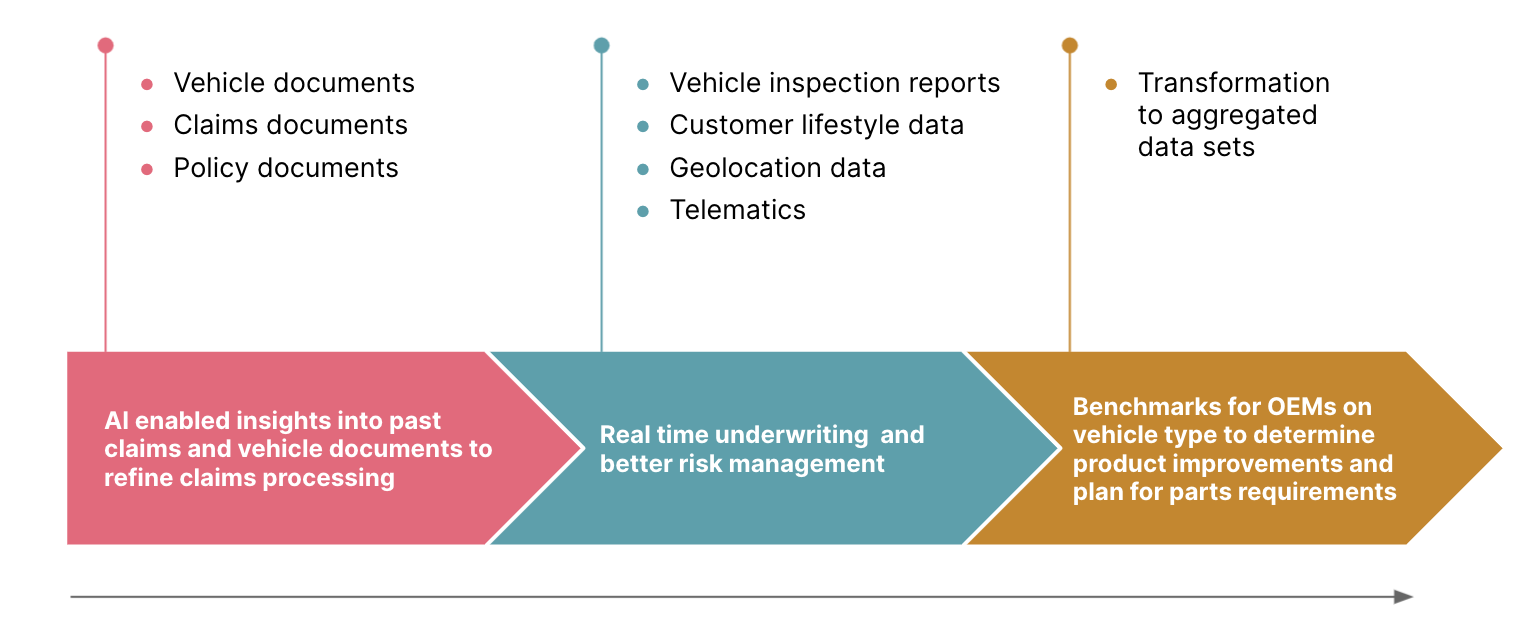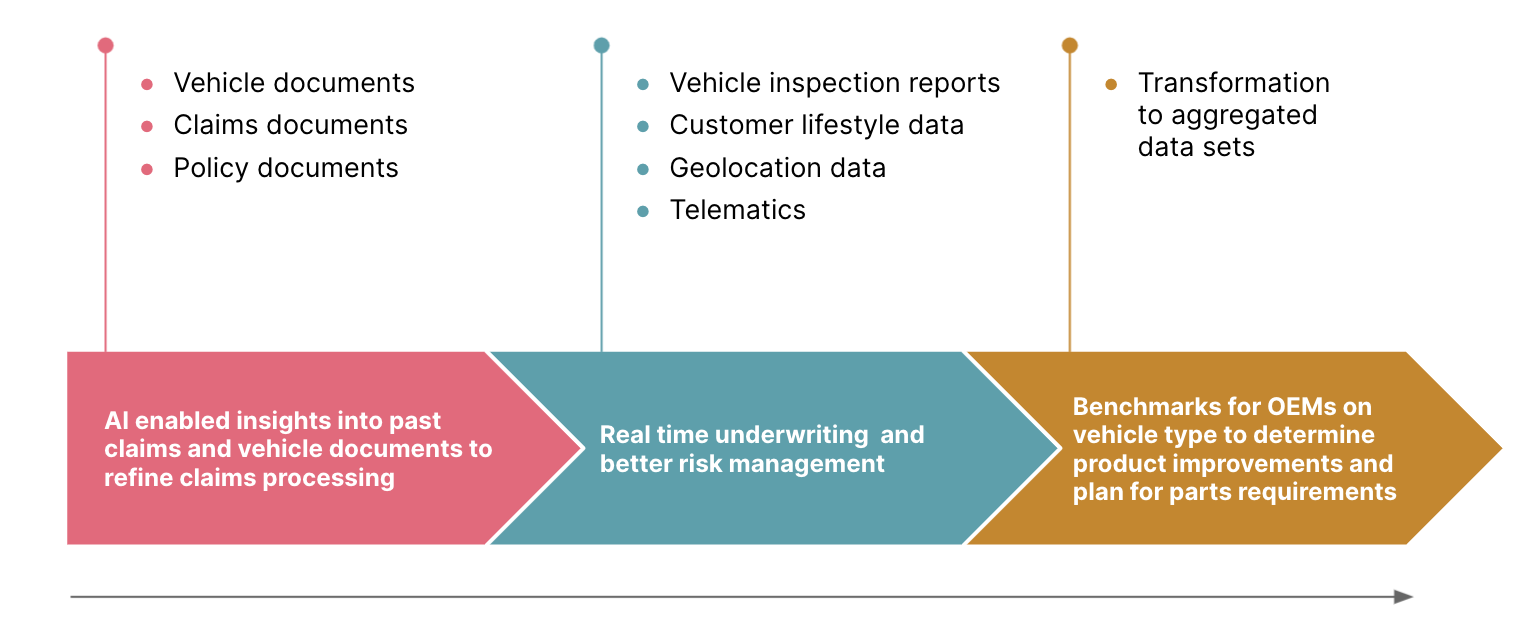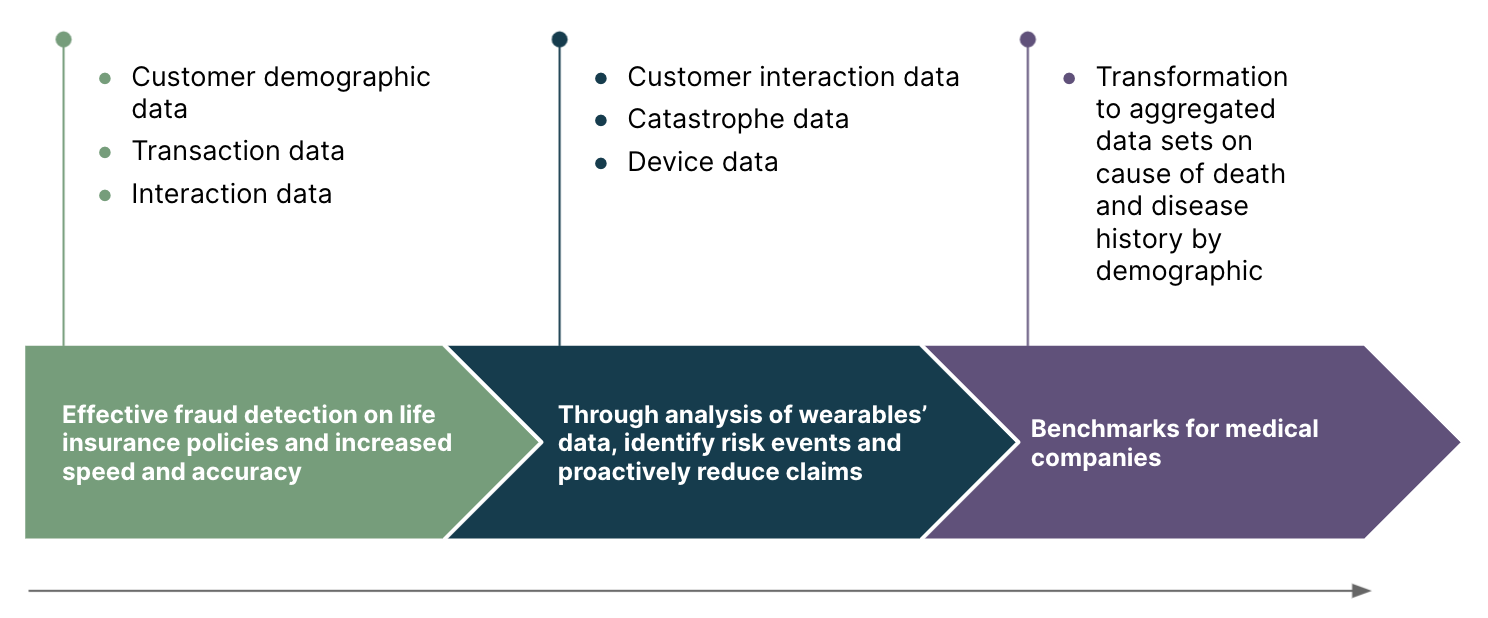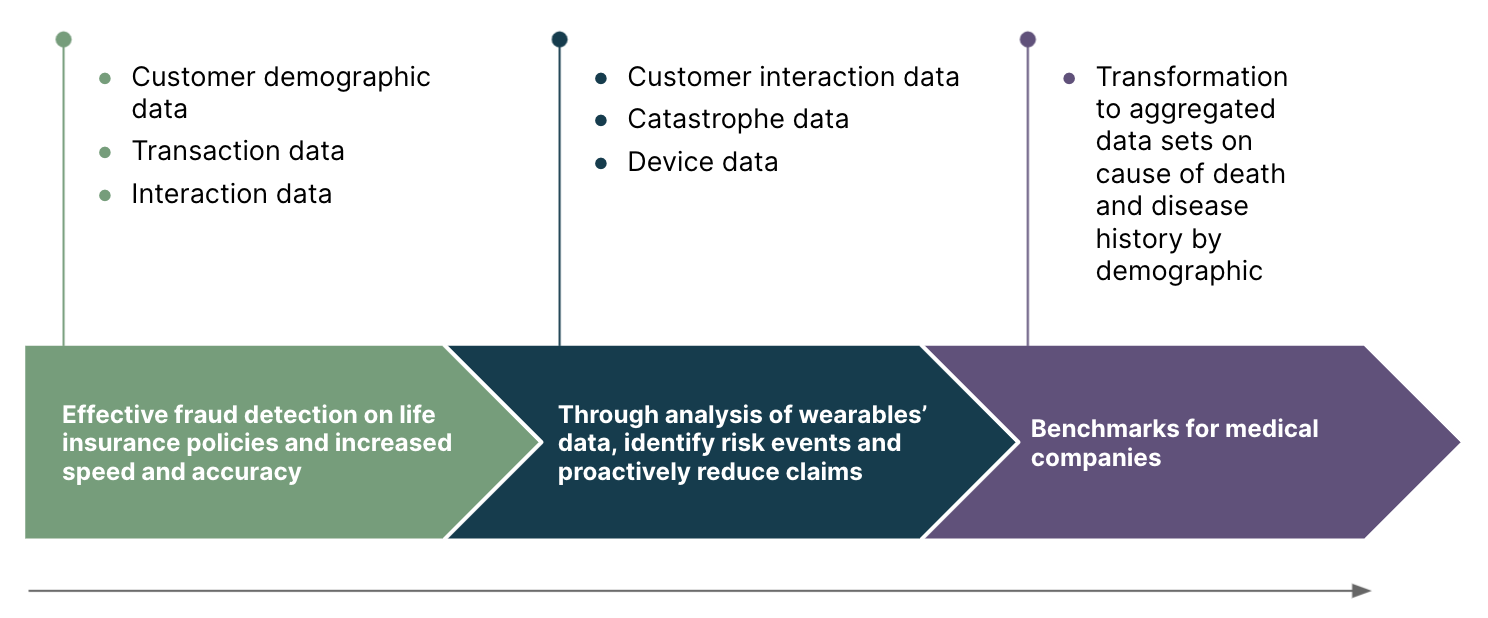 Some insurers have already begun to successfully monetize their data and are paving the way towards new revenue models. Allstate firm Arity, for example, is using its telematics data to open new markets. It provides valuable insights to motor vehicle dealers and repair shops aside from supplying data to billboard advertisers.
In the health insurance sector, United Healthcare's subsidiary, Optum, monetizes its proprietary consumer data and offers technology, consulting and other services to providers, payors, government agencies and life science organizations. 
Similarly, ZhongAn, a digital venture of insurer PingAn and online giants Tencent and Alibaba, identified an opportunity to aggregate and analyze data on medical insurance directories, drug databases and hospital networks. The resulting SaaS platform offers access to medical records, an insurance repository and risk management services. 
The data monetization roadmap
Given that data monetization is an eventual end goal, businesses keen to go on this journey need to be guided by a strategic vision and an execution plan or roadmap that considers current hurdles. Below are some of the key actions that will help businesses meet this 'data monetization' vision and overcome ensuing challenges: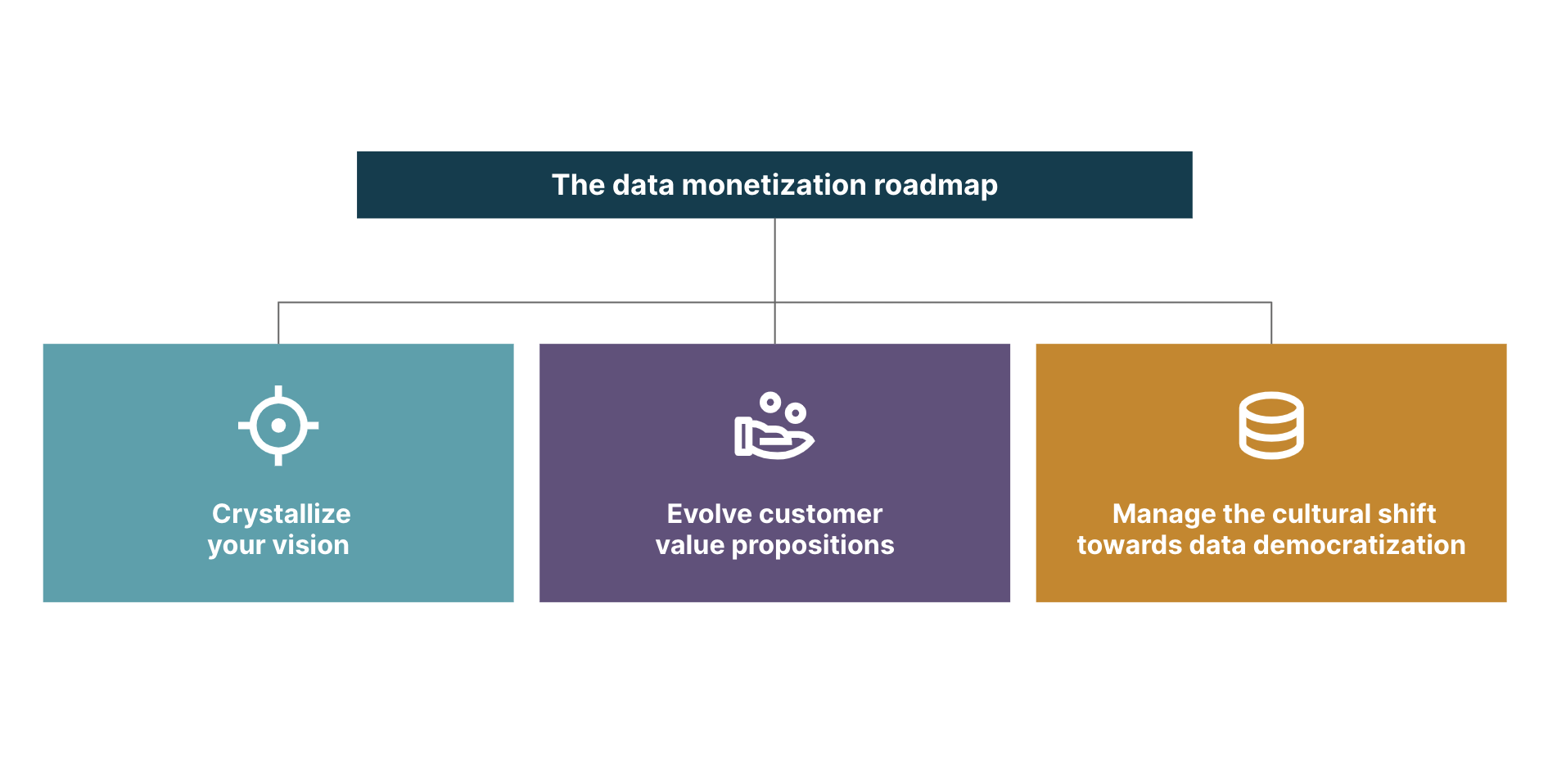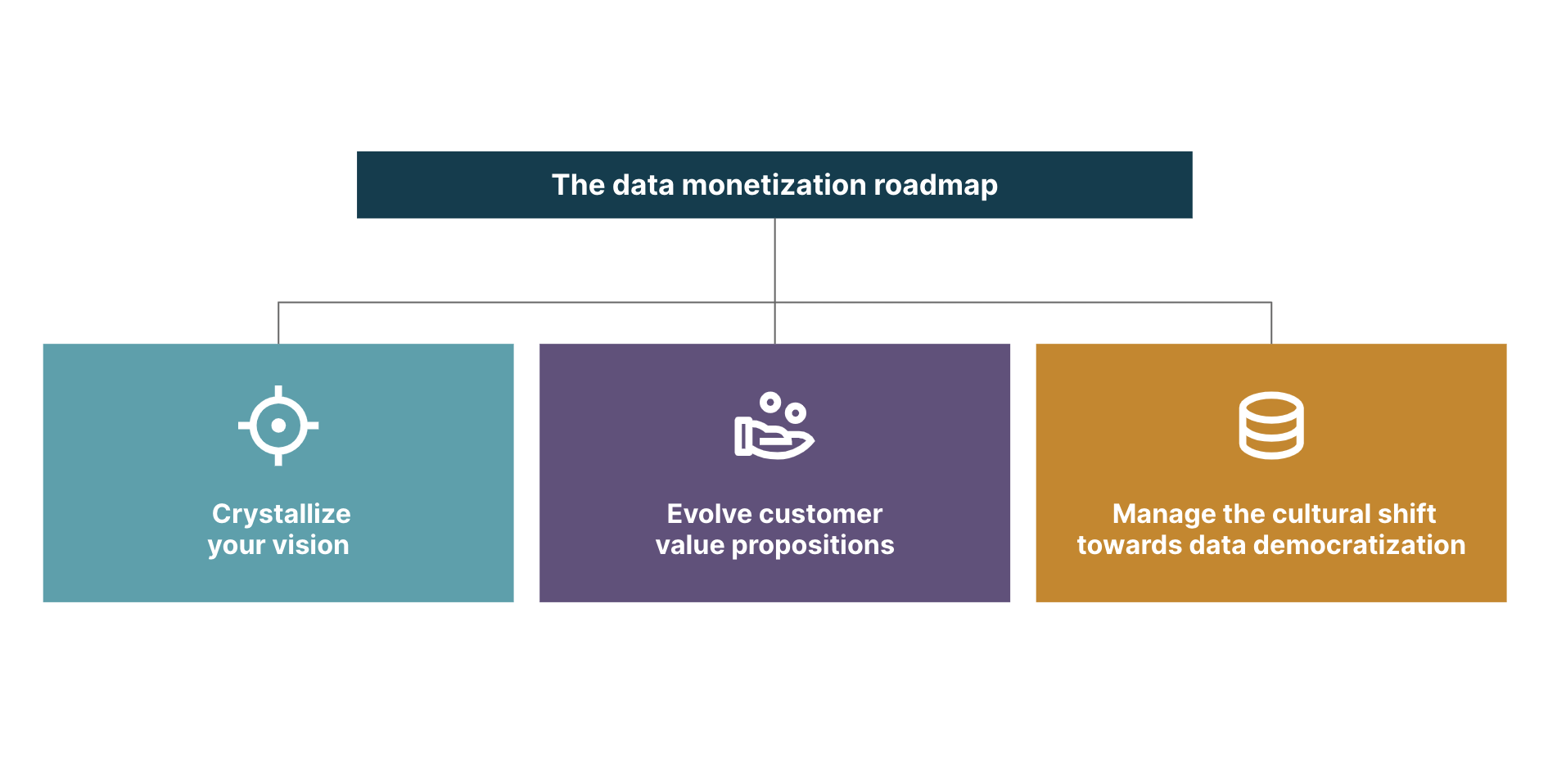 Crystallize your vision
Define audacious yet measurable goals

Build a business, organization and analytics capability path to meet those goals

Create data and information assets for long term consumption and governance 

Take up the role of data intermediary. In an ecosystem, the insurer accesses and uses data from across partners to offer personalized services (based on individual risk assessments or anonymized profiles) 
Evolve customer value propositions
Know what analysis is required when committing to the data monetization journey

Arrive at a clear structure to deliver and price data irrespective of the business model in use

Identify the resources and skills the data monetization initiatives will require – data privacy and security

Define organizational structure – team members, resources needed, impact assessment on other initiatives in the business

Draw up an effective implementation approach that includes pilot projects, market tests and development sprints

Establish a formal operations center to build and scale the use-case deployment model
 Manage the cultural shift towards data democratization
Establish a culture that values data and analysis - beyond the team of stats geeks, IT people and computer programmers

Onboard stakeholders across the organization into the needed culture change through training sessions on data dashboards etc.
Be mindful of these hurdles during implementation
Data availability does not always match the required depth and detail. Insurers will have to steer clear of misinterpreting data that is missing comprehensive context. We need to move processes and data to the cloud to better engage with a broader range of ecosystem partners.
For example, a non-smoker who occasionally buys cigarettes for a parent could be identified as a casual smoker, and could be subject to higher premium rates when buying health insurance. Asking fewer and more focused questions will lead to more precise answers.
Data privacy is a concern because of the information that life insurers have access to – around health, financial, lifestyle and other sensitive information – also highly regulated in countries.
Insurers should ensure complete protection of customers' personally identifiable information and follow global privacy regulations such as the GDPR, CCPA and HIPAA.
Data quality and its relevance, helps derive value from trustworthy data. While digital-first systems have the advantage of starting with clean data, many business critical systems use inherited data, systems and policies that have to be treated before being put to use:
Select the right algorithm to provide predictable and auditable results

Update algorithms at regular intervals which also impacts verifiability and auditability of results
The data monetization journey has the ability to drive exponential value over the long term. While internal data monetization is more B2C and helps reduce costs while gaining market share amongst existing customers and segments, external data monetization is more B2B. It attracts new customers and opens up new revenue models as part of a medium-term strategy. Insurers when embarking on a journey of internal and external data monetization, have to revisit their current data platform strategy to create a plan that sets them up for success.
Disclaimer: The statements and opinions expressed in this article are those of the author(s) and do not necessarily reflect the positions of Thoughtworks.