Thoughtworks presents an evening with Dr Kirstin Ferguson AM
Date: Thursday, May 18, 2023
Time: 5:30pm to 9:30pm (AEDT)
Venue: Eureka 89
Address: Eureka Tower, Level 89/7 Riverside Quay, Southbank VIC 3006
Are you more of a head-based leader, or heart-based leader? And what is the right balance to lead effectively through this challenging economic period?

As an award-winning and globally recognized leader, executive coach, company director, writer and speaker, Dr Kirstin Ferguson AM is one of Australia's most prominent leadership experts.

Her career includes three decades of leadership experience, including over a decade of experience on a range of company boards and a previous appointment by the Australian Prime Minister as Acting Chair and Deputy Chair of the Australian Broadcasting Corporation.

Dr Ferguson's unique combination of skills and experience has driven her passion to inspire and educate all to lead from the head and the heart. She will challenge you to self-assess your own leadership, recognize your limitations, build deeper self-awareness, and create a culture of psychological safety in your teams and organization.


Register now to secure your seat!

All attendees will receive a copy of Dr Ferguson's ground-breaking book, Head & Heart: The Art of Modern Leadership.
Combining studies from leading thinkers in the field with her own new research and more than three decades of personal experience, Dr Ferguson explains the eight key attributes of a head and heart leader, and provides the tools to measure your own approach. Along the way, she shares her conversations with modern leaders from a broad range of backgrounds whose stories will surprise you, challenge your thinking and inspire you to be the type of leader the world needs today.  


This is an invitation only event and Thoughtworks reserves the right to decline any registration.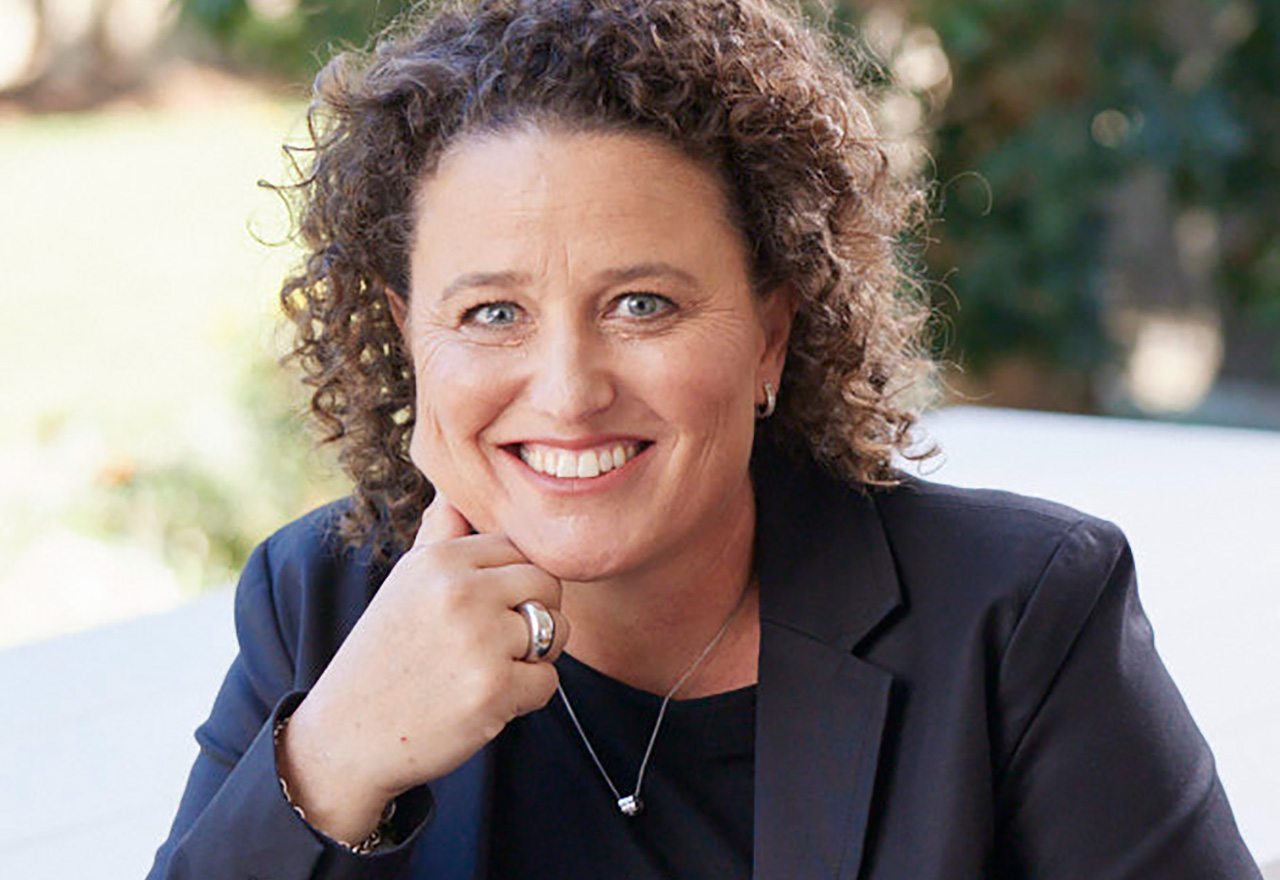 Dr Kirstin Ferguson AM
Author, columnist and company director
Dr Kirstin Ferguson is one of Australia's most prominent leadership experts, and is also making a global impact with UK-based Thinkers50 naming her one of the world's top 30 "Thinkers to Watch". She was shortlisted for the Distinguished Award in Leadership in 2021.

She has a PhD in leadership and culture, and has previously been the CEO of a global consulting firm, was a senior executive at a leading corporate law firm and spent nearly 10 years as an Officer in the Royal Australian Air Force.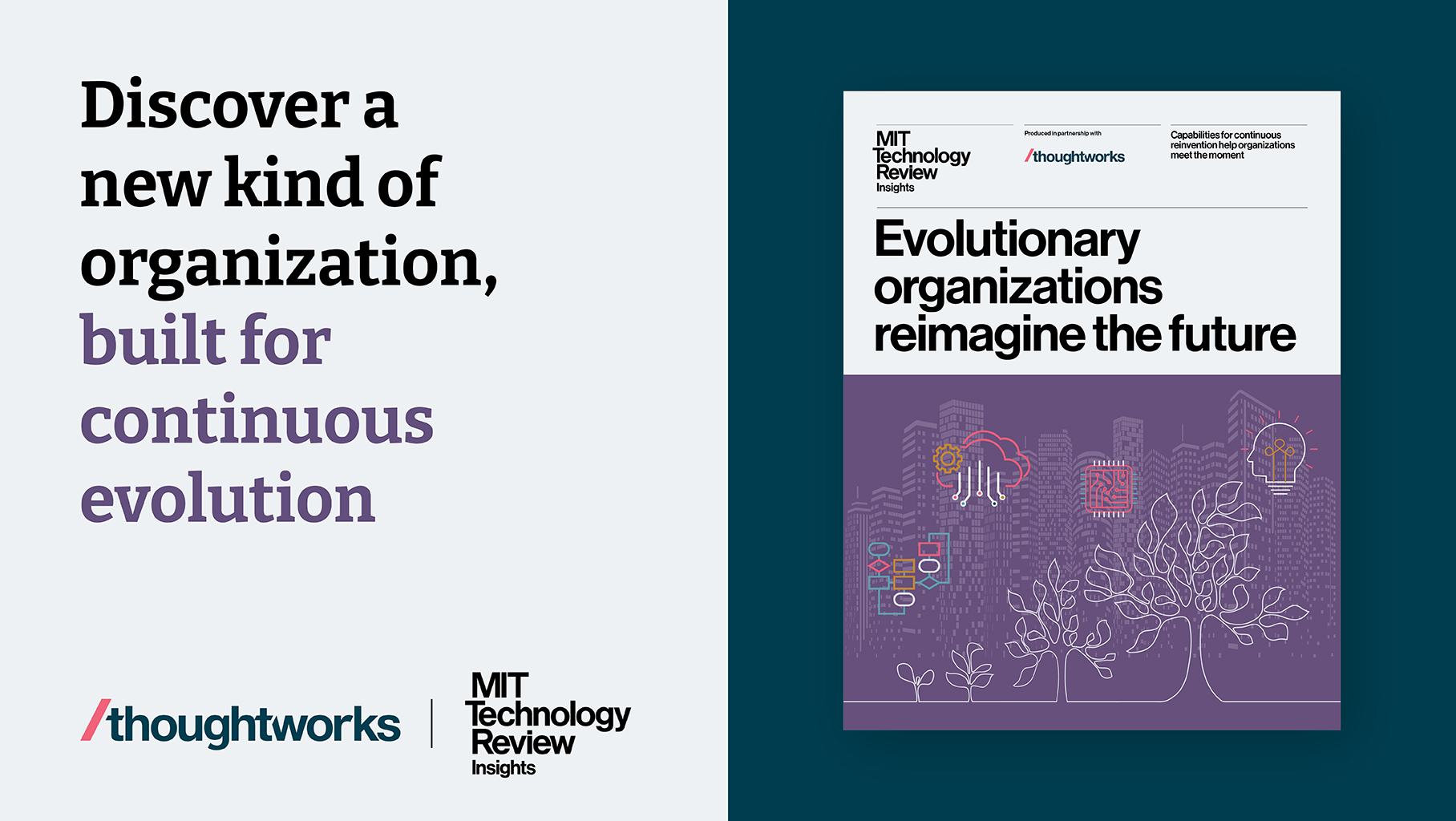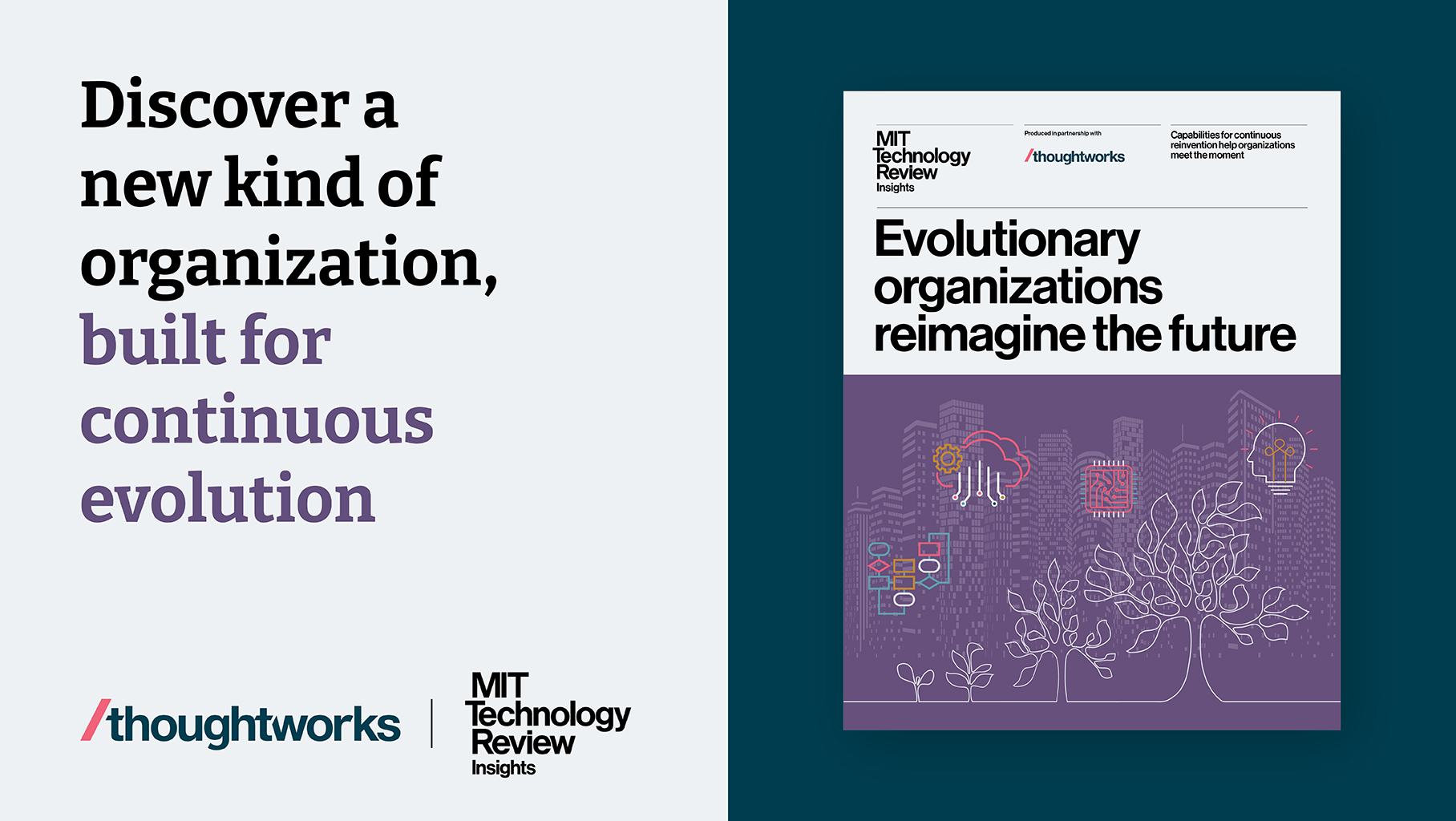 Evolutionary organizations reimagine the future
In this MIT Technology Review Insights report — created in collaboration with Thoughtworks — we unpack survey results from 275 corporate leaders to see how they're approaching digital transformation today and the obstacles in their way. The report reveals why digital transformation takes more than just implementing new technology, and why organizations need to broaden their lens on change and develop new core capabilities to become evolutionary organizations.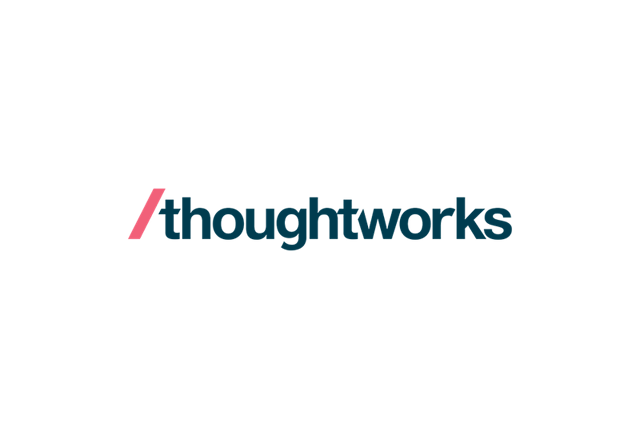 Thoughtworks is a leading global technology consultancy that integrates strategy, design and software engineering to enable enterprises and technology disruptors across the globe to thrive as modern digital businesses.

To learn more about the Digital Leaders Forum, contact Angela Kardamitsis: angela.kardamitsis@thoughtworks.com

Connect Media produces live events and integrated B2B marketing services that create advantage. 
For information regarding Digital Leaders Forum events, contact Sarah Ivanoff: sarahi@connectmedia.com