In 2021, remote work is the norm. From new-age startups to centuries-old conglomerates, organizations are proactively adopting remote work or at least hybrid work. Employees seem to prefer this approach as well – 87% of Prudential's survey respondents indicated wanting the ability to work from home even beyond the pandemic. 
We witnessed most digital-first businesses and related workforces switched to the much needed remote model, and consequently, these businesses suffered little-to-no downtime nor much dip in productivity. 
However, when we juxtapose a completely remote work environment with the conventional workplace – the freedom and benefits afforded by the latter are palpable. 
Is it possible that the completely remote work set up might not be as perfect as has been claimed? Let's deep dive into some of the challenges presented by this new 'normal'.
Burn out is the most worrisome of the challenges. According to Gartner, employees say they are working 24%-27% more because of an 'always-on' mindset. Remote-work places a disproportionate burden on workers to manage their time, set boundaries and enforce them effectively. This emotional labor can add to the exhaustion.
Additionally, all that effort doesn't always translate into productivity. During the lockdown, many employees have been overworking themselves for fear of losing their jobs. And, measures of productivity might not have evolved to meet the remote work set up i.e. accounting not for hours worked but for value created. 
When just-in-time communication, such as dropping by a colleague's desk, is replaced by scheduling back to back meetings, then the spontaneous nature of ideation and innovation gets lost in the delay. To say nothing of the general reluctance of people to reach out to another for help online, especially when they're new to the team.
Zoom calls have been more exhausting than we expected. On a video call the only way to show we're paying attention is to look at the camera. And, having to engage in a 'constant gaze' makes us uncomfortable and tired. 
Turning off video doesn't help either. Many find the virtual environment awkward and quickly get bored. People are regularly distracted by email, notifications, social media etc., often multitasking while on calls. This compounds their exhaustion, while also affecting their ability to meaningfully contribute. 
Remote work reveals itself to be a sophisticated problem that requires organizations to invest time and effort into carefully understanding and responding to. And, that's exactly what we have tried to do in collaboration with our partner, Lenovo.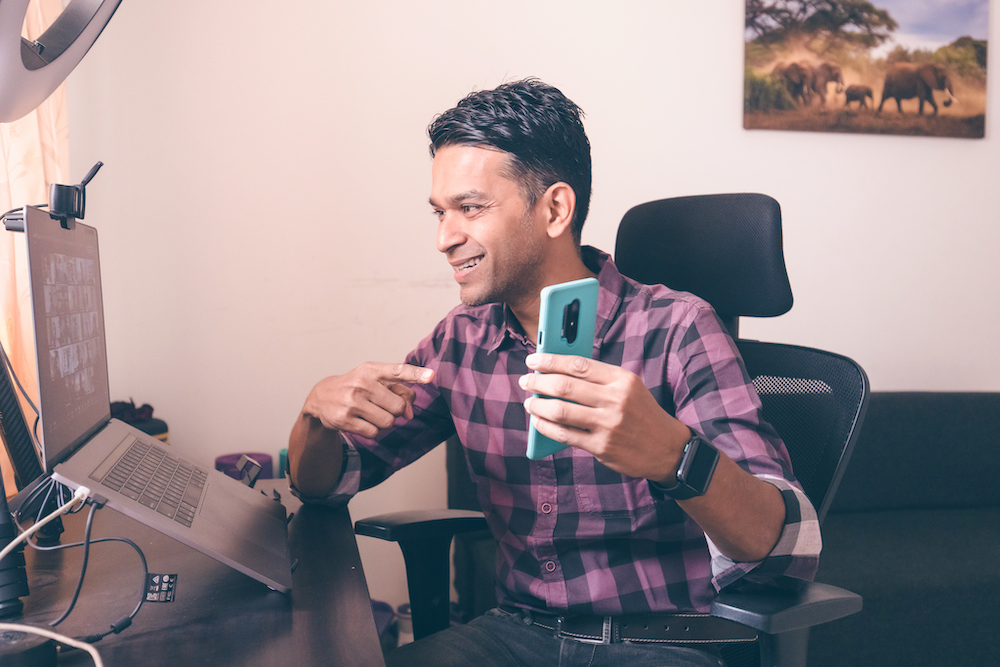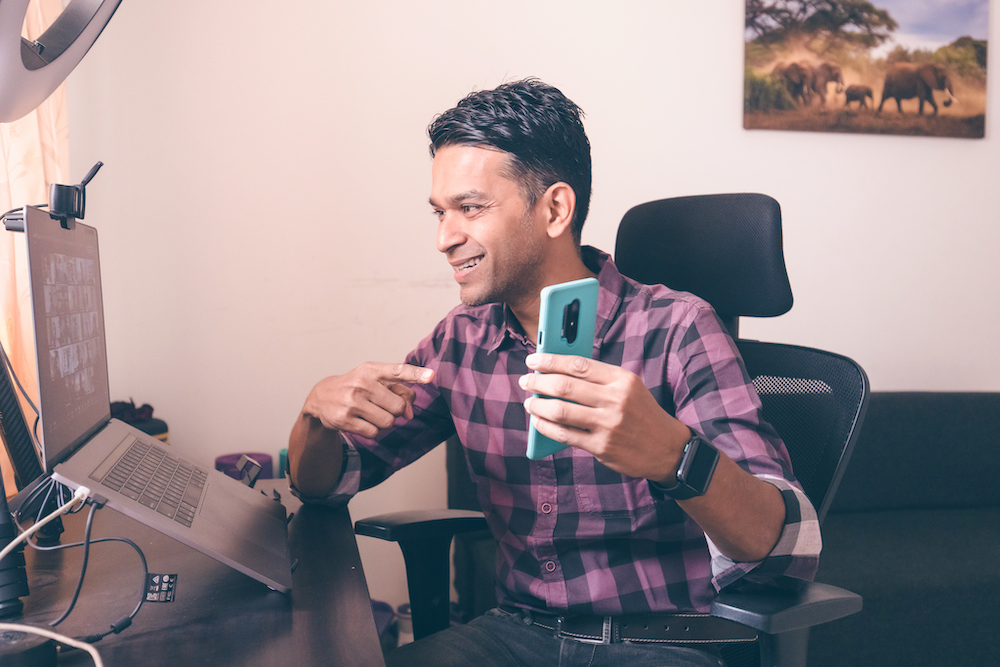 Solving technology problems with better technology
In April 2021, several technologists were invited to participated in a hackathon to identify and work on the prototypes of various technology solutions that would combat technology fatigue. Participants had to use the Lenovo User Device Service (UDS) platform to build the prototypes within a span of four days. They used Lenovo UDS' building blocks and experimented with possible solutions.
Interestingly, Lenovo's UDS Platform lets one build solutions using a modular approach, therefore reducing development time. The platform also continuously expands the library of specialist modules that, once built, can be reused in the future.
What became evident over the course of the hackathon was the UDS platform's potential to help create a wide range of smart solutions addressing some of the challenges arising from remote work. 
The hackathon was intrumental in putting together a few foundational guidelines to follow when developing effective tech-first solutions that address the challenge of technology fatigue:
Controlling distractions
The simplest solution might be to prevent distractions. Especially, during Zoom calls or focus-work, using tools like screen time managers, do not disturb modes, apps that limit social media usage etc., can help minimize distractions. Smart solutions can personalize these tools to adapt based on user behavior, preference, time of day, nature of work and so on.
Combating FOMO
Technology can be used to relieve people of the pressure to stay connected and caught up. For instance, Artificial Intelligence tools can eliminate digital clutter, help filter news and articles for relevance and even summarize them for easier reading. This kind of filtering can also be applied to emails, chat messages and other text communication.
Fighting fatigue
Wearables can help monitor fatigue. Sensors in wearables can be optimized to identify levels of fatigue and suggest breaks, stretching, going for a walk, etc. Most importantly, these devices and solutions put the human in control of relevant information that can help drive a healthier lifestyle. 
Optimizing digital assets
An important way in which teams improve retention in video conversations is through visual aids — presentations, screen sharing etc. As this grows to be the norm, everyone will need to design digital assets to get their points of view across. And, we will need smarter tools that help quickly convert these assets into formats suitable for remote-work — cleaner backgrounds, automating responsiveness across devices, improving accessibility etc.
The path ahead
Remote and hybrid work is mainstream and here to stay. Human activity will only continue to be intricately intertwined with the digital world. Being more connected does not necessarily drive stronger bonds and connections. We are in a 'technology giveth and technology taketh away,' situation, where the challenges in adopting digital tools are mounting in proportion to the adoption itself.
Technology that considers human behaviors and drives wellbeing can drive positive interactions and outcomes. Lenovo continues to build upon the UDS platform to collaboratively build intelligent and meaningful solutions that address the unique new normal's everyday life challenges.
Disclaimer: The statements and opinions expressed in this article are those of the author(s) and do not necessarily reflect the positions of Thoughtworks.