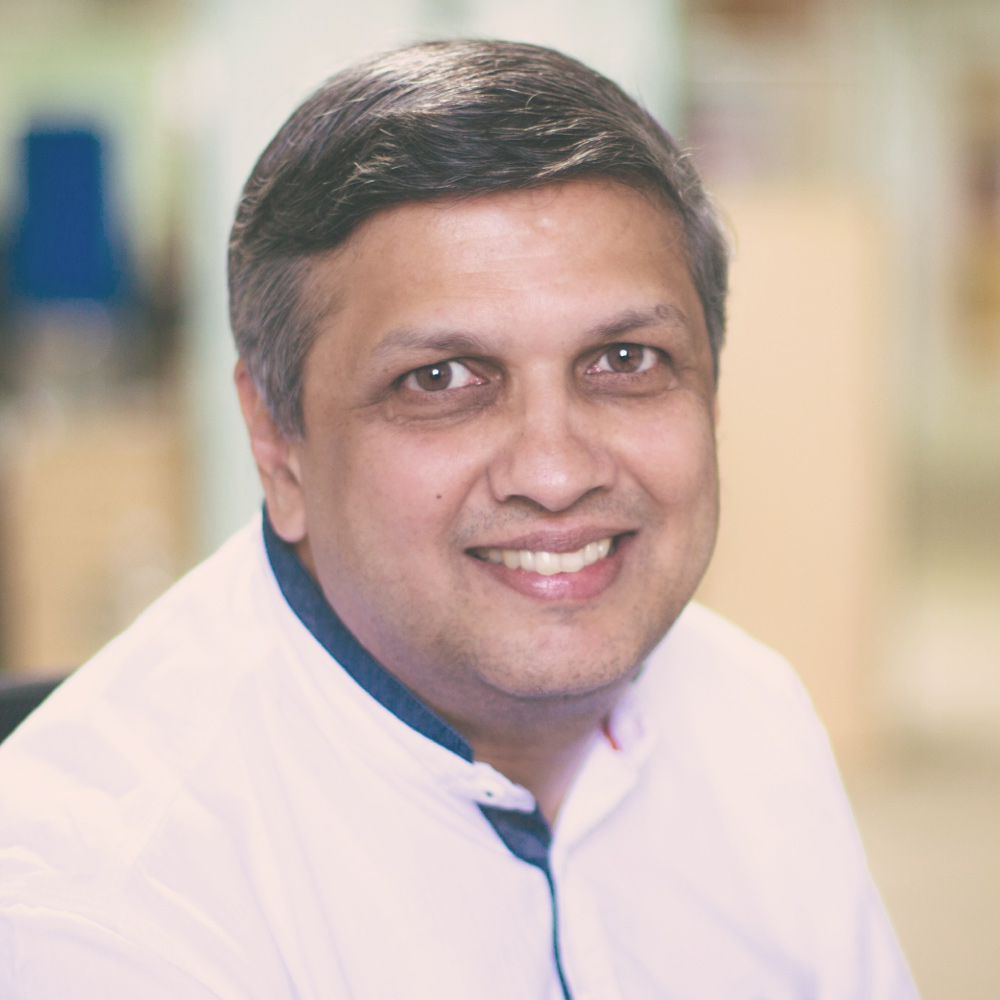 I began my career as a technologist, and held management positions driving growth strategy in a variety of technology companies before joining Thoughtworks India in 2010. It was clear to me that this was a different kind of company, aligned with my own passions for technology, people and education. 
In 2013 I became Co-Managing Director for India. I greatly enjoy my role collaborating with Thoughtworks' different functions to develop business transformation models and effective distributed delivery strategies for our clients. 
I live in Pune with my wife and daughter, and sit on the Executive Council of the Software Exporters'​ Association of Pune (SEAP), which is an industry association representing local software companies.