Founded in 1905 to solve the emerging famine in Europe, Yara is a chemical company that specializes in agricultural products and environmental protection agents. The company has established itself in a unique position as the industry's only global crop nutrition company. With a vision of a world without hunger, Yara pursues a strategy of sustainable value growth, promoting climate-friendly and high-yielding crop nutrition solutions for the world's farming community and food industry. 
Yara and Thoughtworks began its partnership in 2018, collaborating on several projects to build platforms for their distributors and communities. 
In early-2020, Yara launched the Action Africa Initiative, a project designed to mobilize support for 250,000 smallholder farmers in seven African countries, through the delivery of 40,000 tonnes of premium fertilizer in a public-private partnership supported by the UN World Food Program. 

Thoughtworks and Yara's digital unit, Crop & Digital Solutions team partnered for the Action Africa Initiative to deliver a mobile solution that would give farmers in Kenya and Tanzania the ability to register for free fertilizers and a web solution to help Yara distribute the fertilizers efficiently by tracking retailer inventory. Bringing this support to African farmers quickly was a top priority. Together, we built a solution in 45 days that farmers could use, followed by incremental feature launches every 2 weeks. Through this program, Yara has created and built a supply chain ecosystem that connects over 2 million farmers to over 450 retailers. In Phase II, the solution continues to be enhanced every two weeks to meet new demands in terms of donations and new features.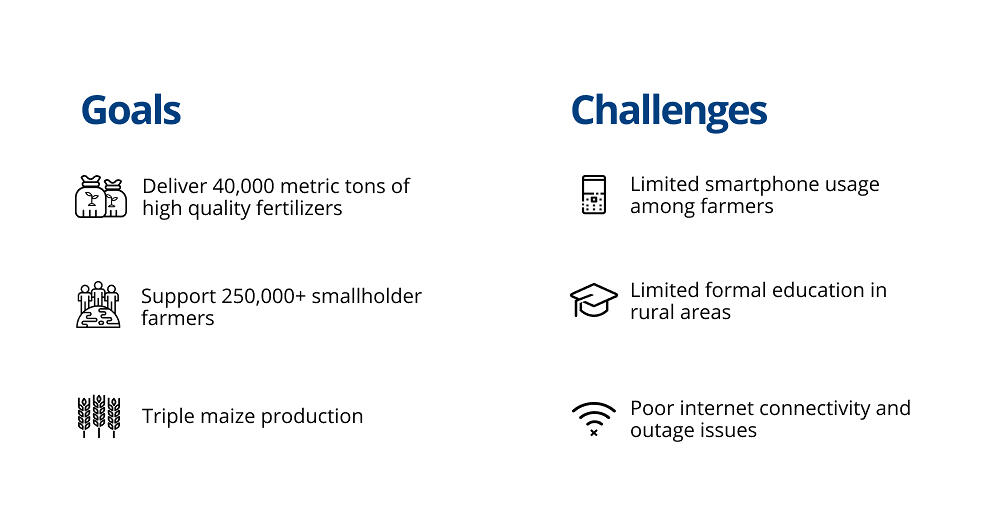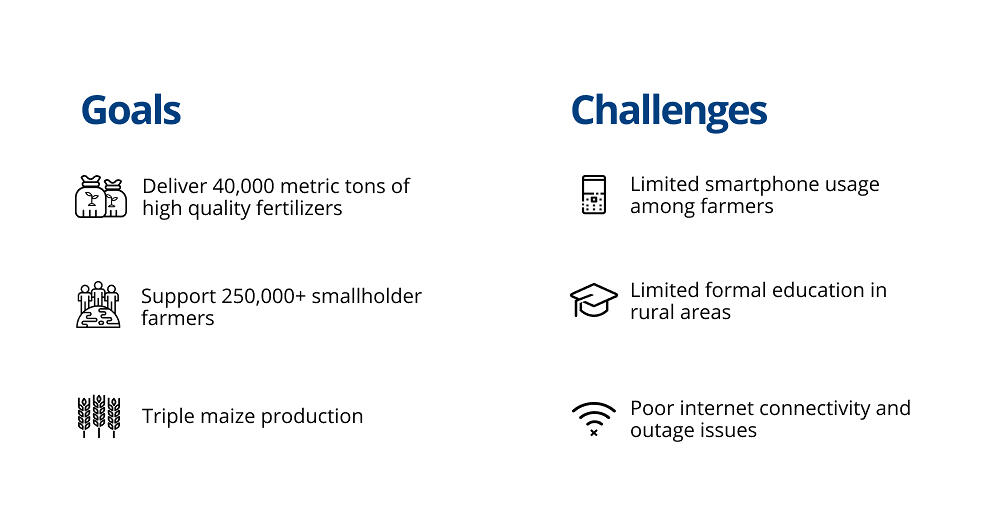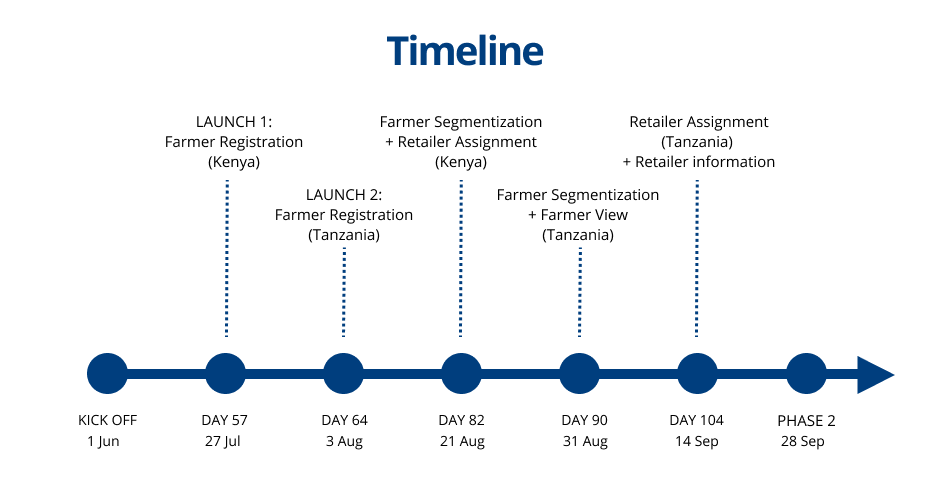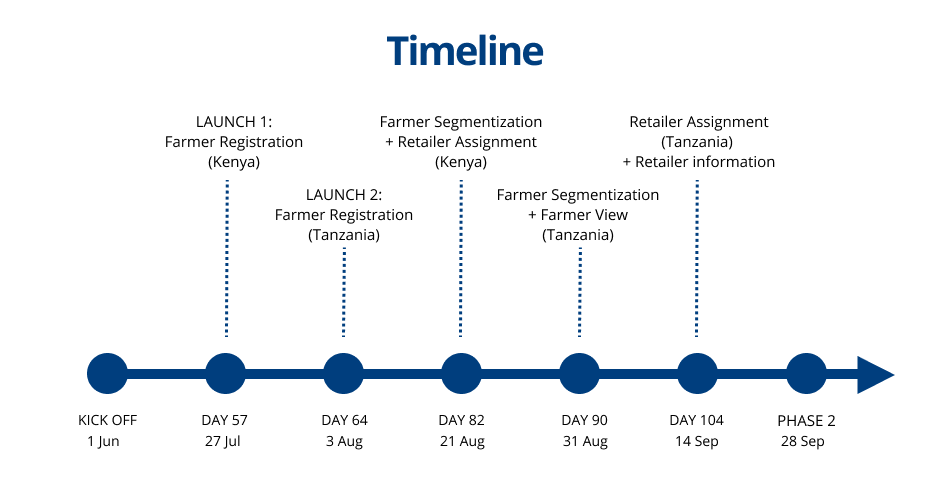 The Action Africa initiative has many milestones and we are proud to partner with Thoughtworks on this journey. Together we have made inroads into increasing food security in vulnerable communities through the development of a robust, yet user friendly, solution that gives individual farmers access to support for sustainable growth. The speed at which we were able to get this project to the users was remarkable.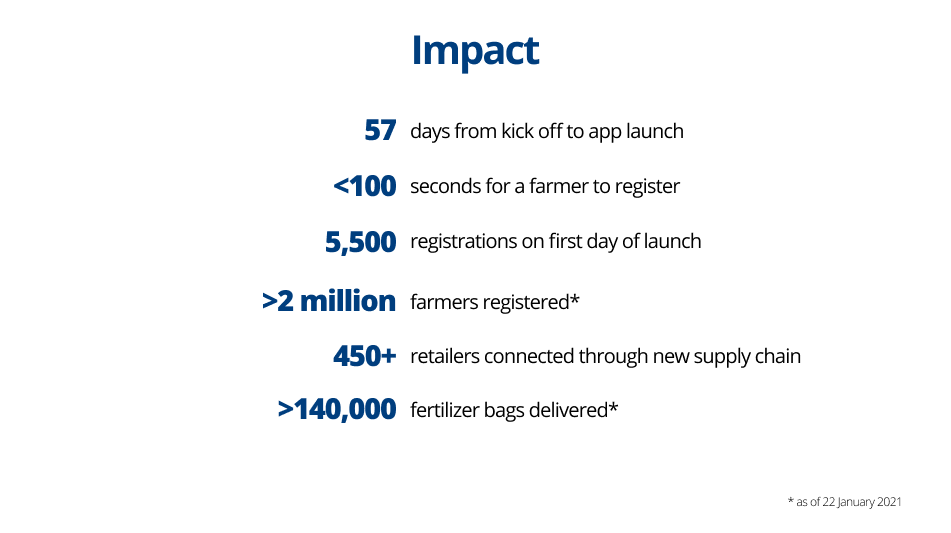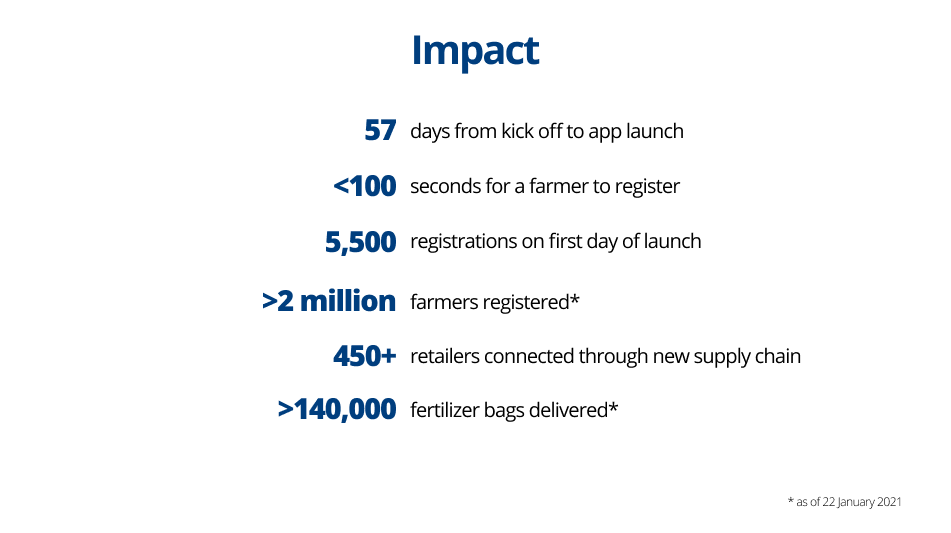 Looking to the future, the vision is to expand the platform and build an ecosystem designed around the farmer community, giving them access to a broader range of products and services through a super app.
I am happy and grateful for the donation of Yara fertilizer. You have really driven away hunger. I am grateful for what you are doing in Kenya.