AutoScout24 is Europe's largest online car market, with a market presence in 18 countries, over 30 million users per month and more than 43,000 dealer partners. AutoScout24 offers consumers, car dealers, and other cooperation partners in the automotive, finance, and insurance industries, a comprehensive marketplace platform for trading cars, motorcycles, caravans, and utility vehicles online.
Removing friction from the user journey
The pandemic has further accelerated a change in how people consume products. Now, more than ever, consumers value a virtual end-to-end process over features and price. Today, the most valuable services gain the trust of consumers by removing friction from their end-to-end journey, and allowing them to buy online. 

Car dealers, on the other hand, value systems and tools that enable them to perform their role efficiently. A great customer experience is no longer a luxury, it's a must-have in order to drive sustainable competitive advantage. It's about transforming the whole partner experience to give the dealer the freedom to fully concentrate on their business, by leveraging technology.  
AutoScout24 wanted to lead this experience change with a new e-commerce marketplace, and rather than replace the human connection that dealers provide, decided to partner with them on the buyer journey. 
A platform to 'smyle' about

AutoScout24 partnered with Thoughtworks to build the new e-commerce platform smyle and supported with the full integration into the existing AutoScout24 marketplace. The smyle brand reflects the brand strategy and communicates satisfaction, peace of mind, and a joyful journey.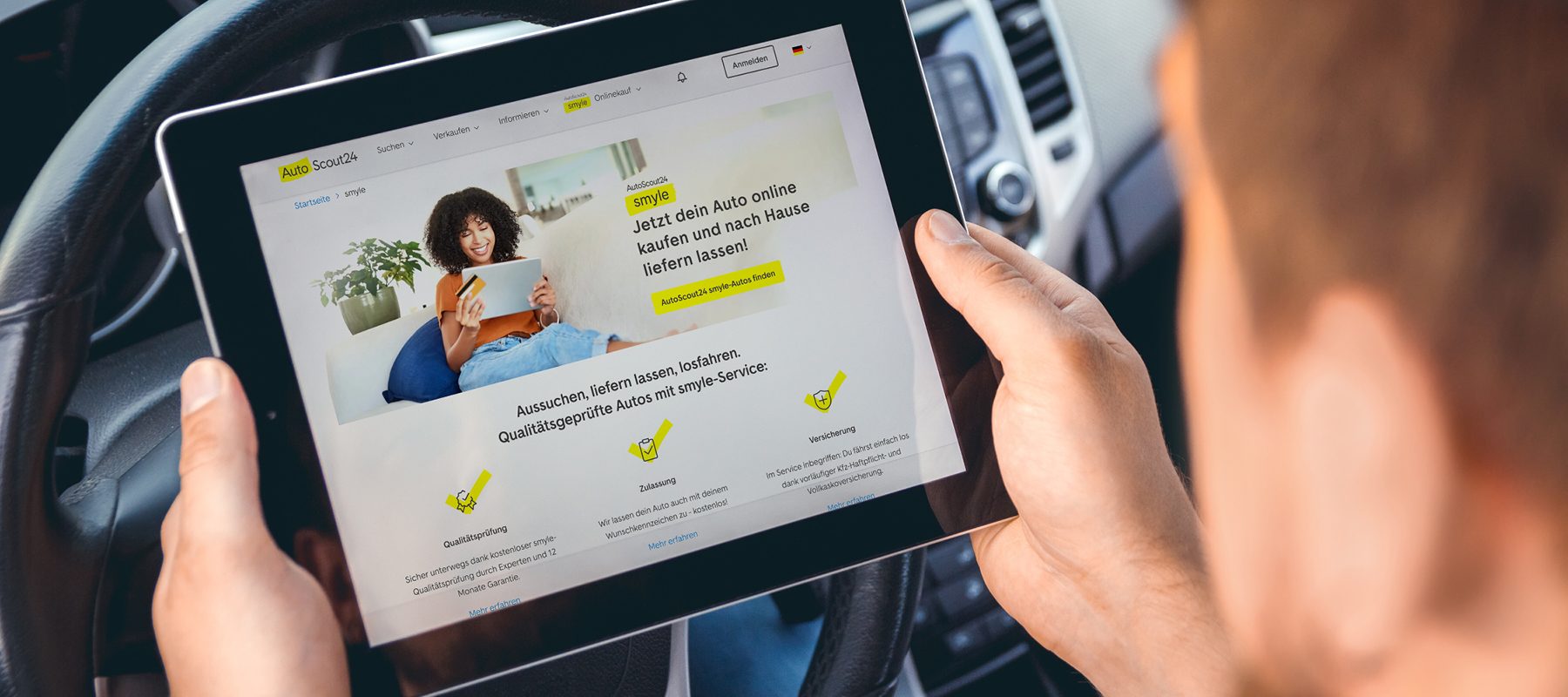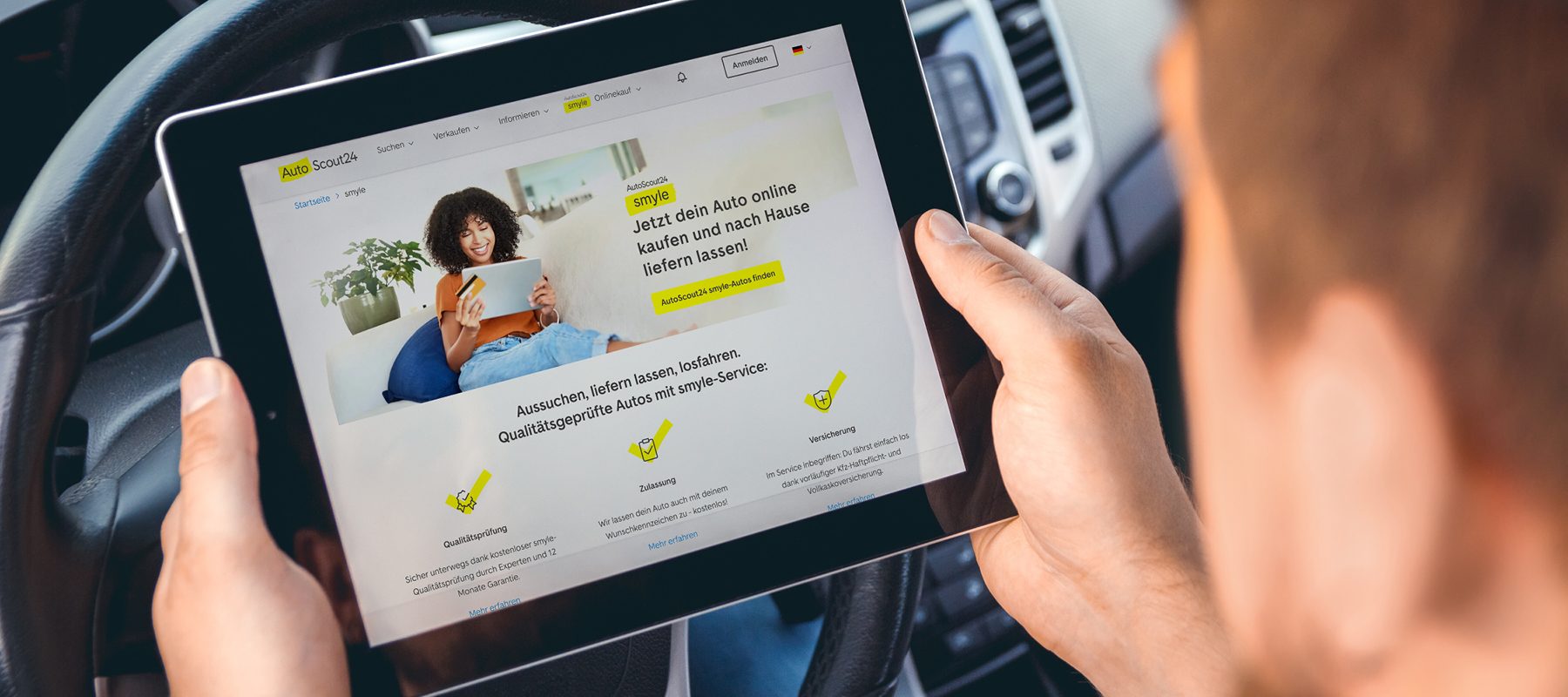 Within six months, smyle was designed, built and released. The marketplace included: a dealer administration system that allows smyle partner managers and car dealers to manage their smyle stock, a full e-commerce checkout funnel, the smyle landing page to educate users about smyle and attract SEO traffic, an integration of banking, insurance and logistics partners and an order management system to handle orders in a lightweight and easy way. In 2021, smyle was the first car marketplace in the world to go live with an e-commerce solution offering a car buying experience fully online.

Benefit
Listings on smyle increased by over 500% over the first six months and are still growing.
Car dealers are now able to turn their existing AutoScout24, as well as additional, exclusive listings into smyle listings to sell them online. This is completed via an existing export API, which reduces additional effort to create a listing. For car dealers, smyle handles the payment, pickup and delivery to the customer.
Car buyers are now able to buy their dream car fully online without any interaction with a car dealer. For car buyers, smyle covers the whole car buying journey including payment, insurance, car registration, home delivery, and even adds a warranty on top. Buyers can return their car within 14 days if they are not happy.