Today, software is the driving force for competitive advantage in every single industry; yet rapidly rising costs and competing demand for great technical talent make it increasingly difficult to create highly efficient engineering organizations. 
As a leader in custom software development, Thoughtworks believes that building a productive and satisfying place for engineers to work is non-negotiable, so when we discovered that our internal developer community was struggling with kickstarting new internal ideas and projects, we knew we needed to act. 
Reimagining the developer experience 
Our IT department realized that provisioning infrastructure, discovering core assets (such as APIs, Events and Data), and following the security review process contributed to an inconsistent and fragmented experience for our teams. The time between kicking off a new initiative and writing the first line of code was averaging 7-10 days, and building an application and taking it to production could take anywhere between 2-5 months. Our developers were collectively spending more than 50,000 hours (the equivalent of 30 developers' time per year) on routine tasks, and we knew we could reduce their frustration by making them more efficient. 
We decided to reimagine the developer experience by rethinking engineering platforms and building NEO (a platform for a Network Enabled Organization). NEO provides multiple self-service capabilities and developer tools to remove friction and streamline the development process. 
With self-service onboarding of team members, fully discoverable core assets and internal applications, development accelerators and starter kits, and the standardization of infrastructure provisioning and security review process, NEO has significantly changed how developers build applications within Thoughtworks. It keeps the developer and their product development journey at the center and helps them focus on the most important thing - developing software to deliver business value quickly.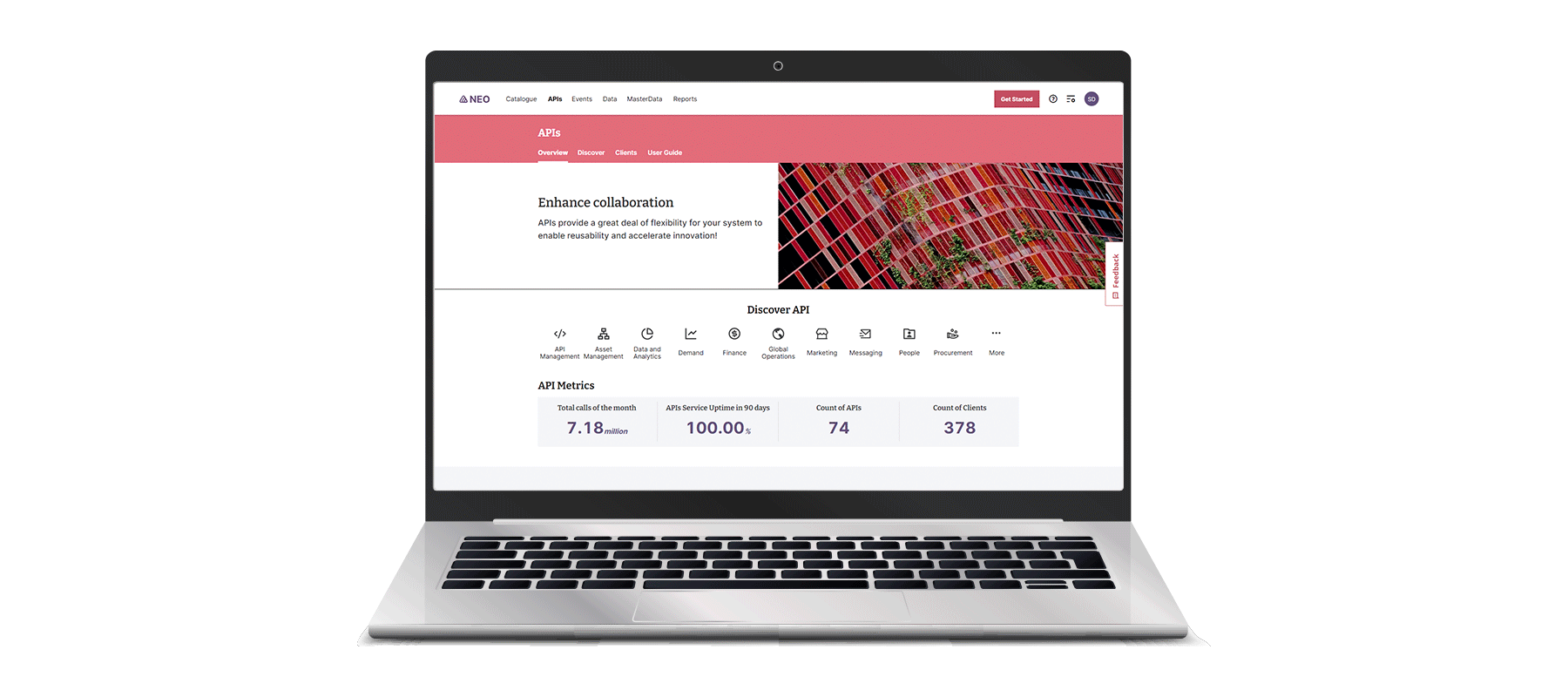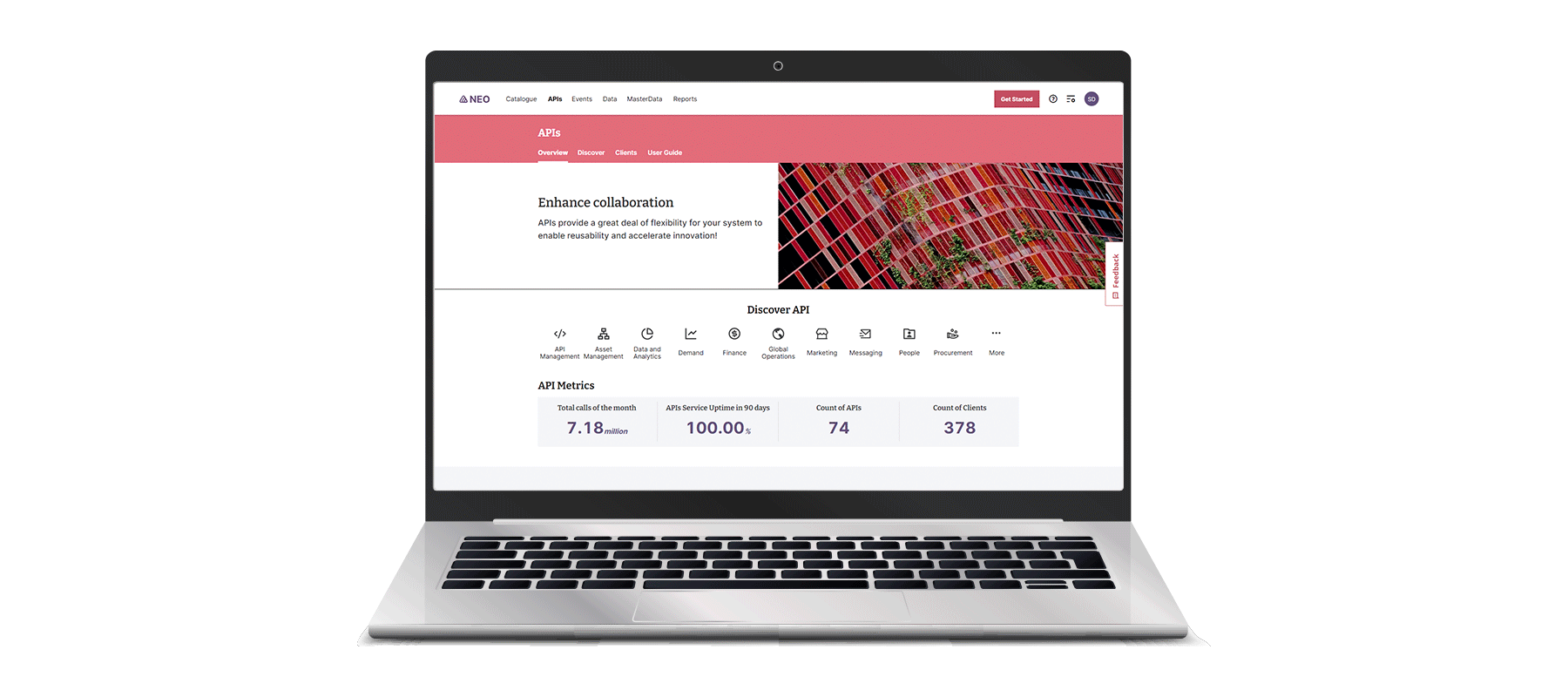 From a technical perspective, the platform has introduced a new process for "Internal Open Source" or "Innersourcing" of our applications, allowing Thoughtworkers to designate their projects as internal open source so that developers across the globe can contribute to grow our applications. It integrates GCP, GitHub, CircleCI, Kong API, Kafka, Okta and other platform products to provide a seamless experience for developers and uses micro front-end architecture (embedded applications) to integrate various product components.
An award-winning platform
By automating many of the common and complex development tasks that need to be performed, NEO has sped up the application development process, from idea to outcome by an average of 30%. It recently won Foundry's CIO 100 award, recognizing the innovation and technical excellence of the platform.
Our internal IT teams have worked incredibly hard to build NEO and make our digital platform strategy a reality for Thoughtworks developers. The CIO 100 award is a testament to the world-class Thoughtworks IT organization and its drive towards continuous improvement in the pursuit of excellence.
Over time we have seen a solid and consistent growth of users, with over 700+ teams utilizing the platform, and NEO has become the default for all new product development within Thoughtworks.
Results


90% improved enterprise agility
for IT-accelerated business structure changes

90% of devs feel more effective
and therefore more engaged
Looking to the future
Our internal IT teams continue to improve NEO by building new features and improving our developer effectiveness even further.  Future features on our roadmap include AWS integration, enhancing the experience of publishers and consumers of core assets, enabling teams to maintain compliance as their staff and applications evolve, better personalization & customization with access management, improved developer profiles and further integration with other internal IT core systems. 
The current high demand for tech talent only serves to underscore the effect a healthy and effective engineering organization can have on motivating and retaining talent. It was imperative to reimagine the developer experience and provide multiple self-service capabilities for our developers to speed up time to turn their ideas into reality. With NEO, we contribute to the company's operational efficiency by improving developer effectiveness by 30%.
NEO was custom-built as an internal developer portal, and as such, is not available externally. If your organization is facing similar challenges with streamlining developer experience, get in touch to discuss the tools and approaches available.
Hear more about how we designed and delivered the NEO platform in this podcast.